Comments Off

on Introducing Die Twice: The New Generation of the Exeter Music Scene
They've only been a band for 9 months, but the hype that indie/rock 5 piece Die Twice have already amassed proves that they'll be going places. We're just glad that we're front row for it!
Ahead of their headline show with us on Fri 22 July, we caught up with frontman Olly Bayton to find out a little bit more about Die Twice, what it means to be an up and coming musician and their thoughts on how independent venues can help leverage careers in music.
Tell us a bit about Die Twice?
Before our recent member Fig joined the band, we we're originally called Nebula, then while creating more music we went by a few more names before settling with Die Twice. It's genuinely hard to describe us as a certain genre as we love all types of music and try to make our music as versatile as it can be. But genres we are most inspired by are Blues, Jazz, Latin, Funk, Reggae, Rock and Hip Hop. We've been a band for about 8-9 months and been gigging for 7 and the support we've had in so little time is mind blowing.
Who are the band members and who plays what?
Die Twice is Olly Bayton (Vocals,Songwriter) Zee (Rhythm Guitar, Vocals, Songwriter) Blue  (Bass) Remi  (Lead Guitar) and Fig (Drummer).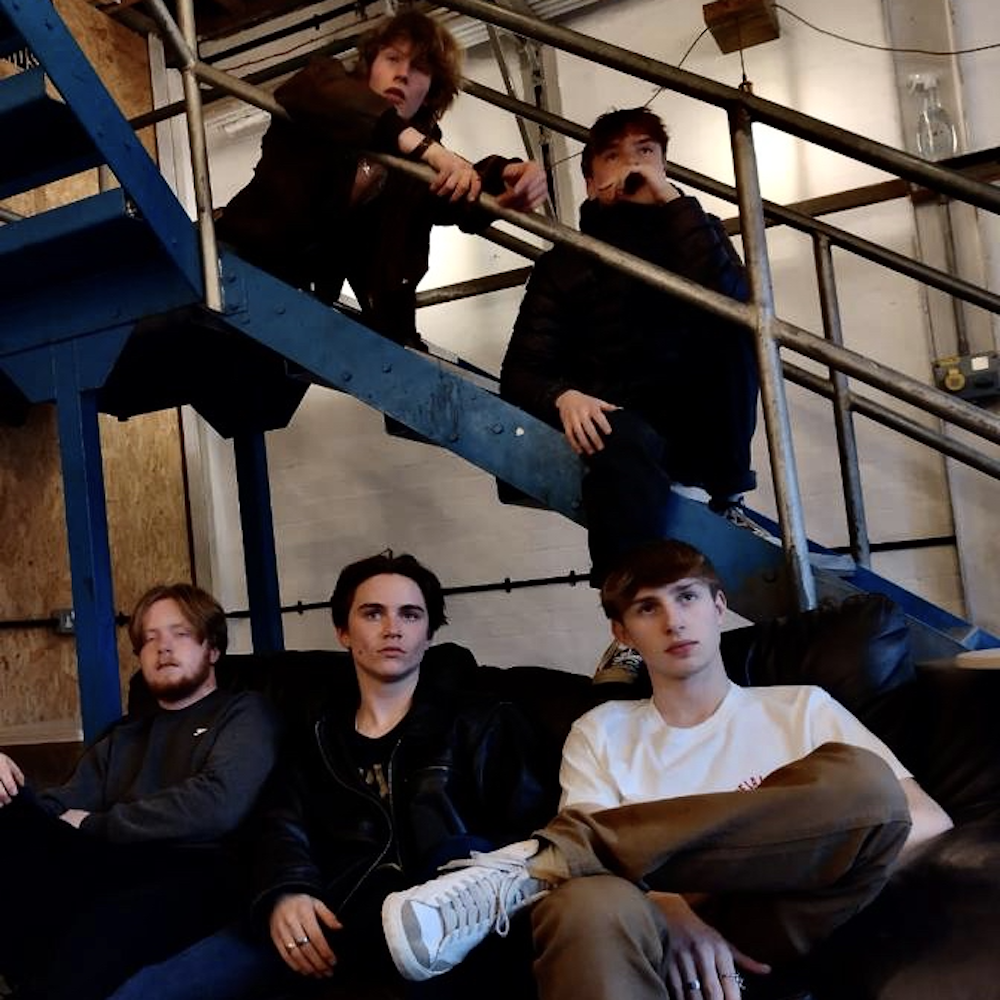 How did you guys meet?
We all mainly met in first year college as four members took a Music Performance Course at Exeter College and Olly met Fig through mutual friends at a forest. Fig and Olly would spend hours jamming drums and guitar in Figs garage in the early days of the band. As soon as there was an opening for him to join the band he got right in.
Has any music inspired you lately?
Honestly it can change every week, but recently we've been experimenting with gypsy jazz tunes inspired by Django Rienhart and Adrien Moignard but we've been previously inspired by The Doors, Arctic Monkeys, Koop, King Krule, Jimi Hendrix, The Police, Tommy Petty, Fela Kuti and many many more…
Do you think independent venues such as Exeter Phoenix are vital for an early career musician or band? If so, how?
Most definitely. Playing at independent venues feels a lot more exciting, personal and substantial for our band. It makes us feel like we are part of something important and we really feel the support from everyone involved. It's definitely vital as it gives us comfortability on stage and in the venue in general.
Do you think Exeter Phoenix have helped Die Twice to move forward?  Has it led to any exciting opportunities?
So so so so much! Exeter Phoenix has given us so much support and countless opportunities. We had our first ever gig there in November last year, and since then we can't get enough of it. Our Phoenix gigs are milestones in our early career as a band. Every gig we have done there has been exciting, busy, so much fun and has boosted our name so high. Exeter Phoenix gave us our voice.
Is there any new music from Die Twice that we should listen out for?
Yes yes yes! We are constantly developing our sound and writing new songs. There may be a little bit of recording going on in the next few weeks with a pretty big name as well…
We have loads of gigs lined up for this summer and planning on making a little tour out of it called 'Tour De Twice' with gigs all over Devon and up and down the country!  We've been laying low for a while due to work, holidays and all that bollocks, but when we're back, you'll know x
How can we listen to your music?
You can listen to our tunes on all the major streaming platforms (Spotify, Apple Music etc) and we also have a YouTube channel (Die Twice) with a music video and a live set of our third gig at the Phoenix, which is definitely worth the watch. We also have an Instagram (Dietwice__) which shows all our gigs, songs and some beautiful pictures of our band members!
Catch Die Twice at Exeter Phoenix on Fri 22 July, along with indie 4 piece Colour TV, Idol Giants who are fresh from playing Ocean Fest in North Devon, and solo artists Wes Chamberlain.
Get your tickets here >>