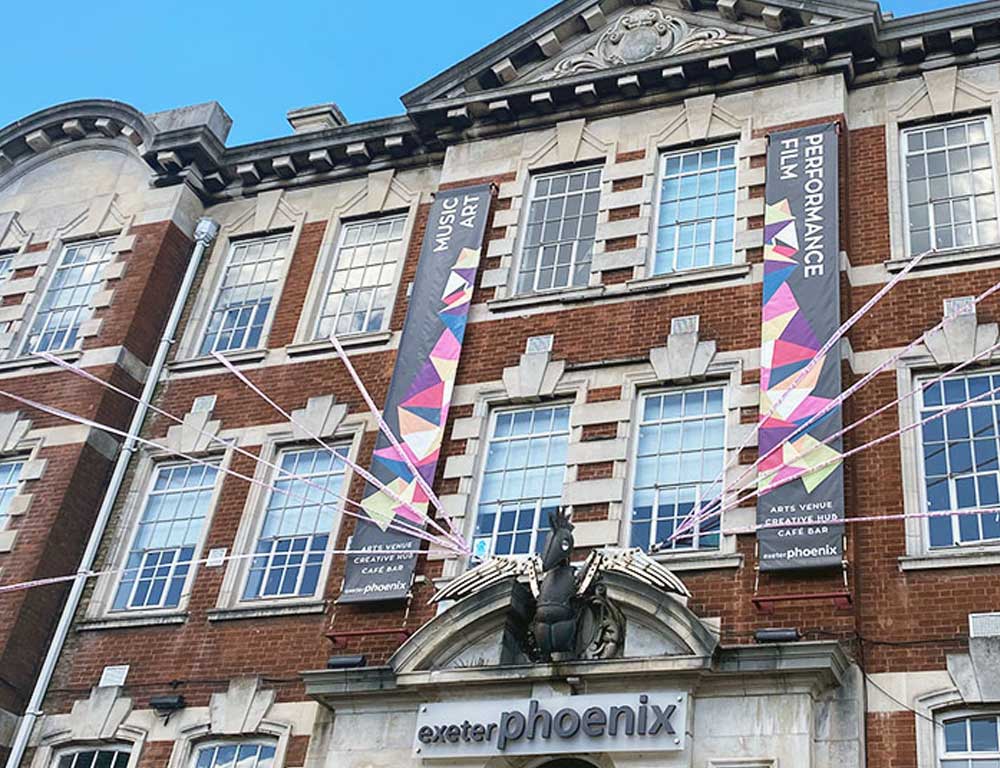 News Update About Exeter Phoenix
An Update On Events At Exeter Phoenix
Our Staff, volunteers, customers and visitors have been so fantastic during these difficult times, we thank everyone for their support, patience, and encouragement.

As life starts to get back to something closer to normal we want to let you know that your comfort and safety continue to be our top priority, as well as your enjoyment of course.
Elsewhere
Events Elsewhere
As well as hosting events, we also sell tickets for events hosted elsewhere. Use the filters below to explore events elsewhere by venue. Interested in using our ticket agency to sell tickets for your events? Get in touch to find out more.