Access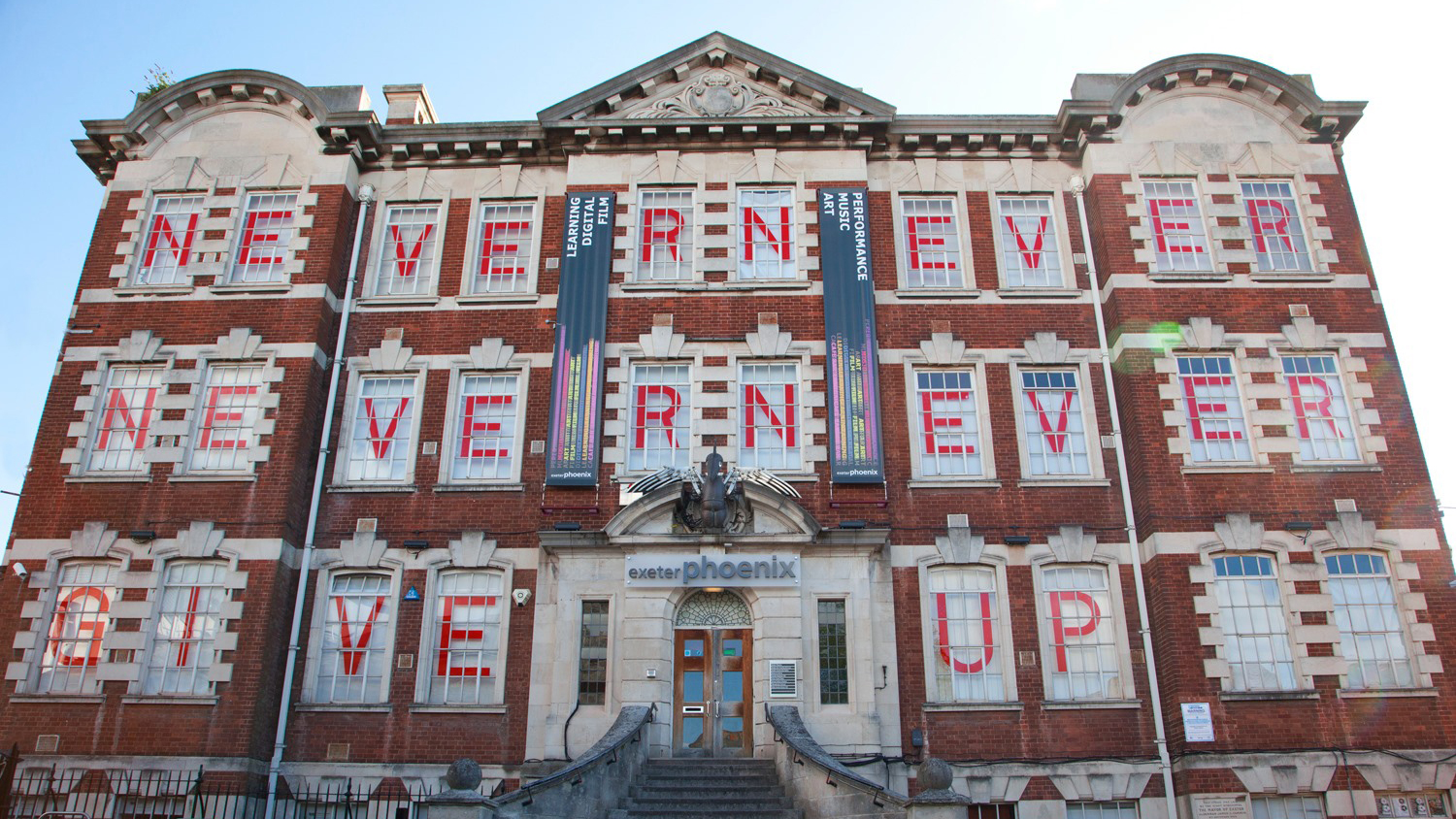 <![CDATA[
If you have questions, suggestions or would like to discuss specific requirements, please contact our Visitor Services Manager Anna-Ruth by calling 01392 667080 or email Anna-Ruth here >>
Access To The building
There is a steep slope from the street leading to the main entrance and a flight of stairs up to our front door. More level access is possible by approaching from Exeter Central Library on Castle street. Step-free access to the building is available via a ramped entrance on the side of the building.
The side entrance is equipped with automatic doors.
All ground floor spaces are fully accessible with a mix of level flooring and gentle ramps. Spaces on our first floor are accessible via lift or the main staircases with level floor access throughout. Unfortunately, our second floor is not accessible via lift. Access from the first floor is via one flight of stairs.
Access at Events
Hearing Loops
Induction loops are in place in our main auditorium and Studio 74.
Standing Events
At standing events, a small seating area is available to reserve for people who have difficulty standing. Please email boxoffice@exeterphoenix.org.uk or call 01392 667080 to find out more.
Seating
In the main auditorium and Studio 74 we have raked seating which has steps on either side.
The seats have arms.
Auditorium Seat Dimensions;
Seat: 15" Wide, 16" Long (Depth)
Back: 17" Wide, 19" Long (Height)
Studio 74 Seat Dimensions;
Seat: 17.5" Wide, 18.5" Long (Depth)
Back: 19" Wide, 22" Long (Height)
Seating at events in The Workshop & Studio 1 changes depending on the event; if you have any specific requirements we will do our best to accommodate them and advise getting in contact before you attend.
If you are a wheelchair user we have removable seats or approriate spaces available in all event spaces to accommodate this.
Parking
There is one accessible parking space for Blue Badge Holders. To reserve this for your visit, please call our box office team on 01392 667080 who will provide you with a parking permit upon arrival.
Toilets
Level access to accessible toilets is available on all floors. The accessible toilet next to Studio 74 do not require a radar key. A radar key is required for the accessible toilet on the ground floor next to the Workshop and the first floor accessible toilet; the key is available from the box office.
We have gender neutral toilets available in Studio 74 and on the first floor.
Guide Dogs
Guide / Hearing / Assistance Dogs are welcome. If you wish to take your dog into the performance, please let us know when booking your ticket so that we can arrange an adjacent seat.
Companion Tickets
Patrons with disabilities may also bring a companion free of charge to all Exeter Phoenix promoted events, and most externally promoted events taking place in the venue. Please call 01392 667080 or email our box office team to organise this.
Sensory Notes
The cafe bar plays low level recorded music during the day, wih moderately bright lighting. During the evening in the cafe bar the music is louder and the lighting is lower. The cafe bar can become busy at various times which makes it louder.
Events in the auditorium vary depending on what is showing, there will be signage if there is going to be haze, flashing lights or strobe.
The building can be busy with musltiple events happening at the same time, if during your visit you feel you need a quieter space please ask the duty manager who will try to accomodate this where possible.
Subtitled Screenings
A selection of our films are caption subtitled. Caption subtitling is a service that makes our film programme accessible to our d/Deaf and hearing-impaired customers by displaying additional auditory information on the screen. These can be found here.
Our film programme also contains many films subtitled into English from other languages. These may also be suitable for our Deaf/deaf and hearing-impaired customers, but won't include additional descriptions of sounds. These can be found here.
Audio Described Screenings
Each season, an audio description track will be available for a selection of our films. Audio description is a service for partially sighted or blind people, and is similar to listening to a cricket or football match on the radio – the action is described to you. These can be found here.
Relaxed Performances
Relaxed performances allow people with learning differences and additional needs to enjoy a show without having to worry about moving around, leaving the auditorium, or making a noise. These performances are available for a number of our long-running events, including our annual winter family show. For more information feel free to telephone Anna-Ruth on the number at the top of the page.
Venue Visual Story
We are currently in the process of updating our visual story to more accurately reflect our building, please bear with us whilst we complete this.