Memberships
BECOME A FRIEND OF EXETER PHOENIX
Get closer to the action by becoming a Friend of Exeter Phoenix.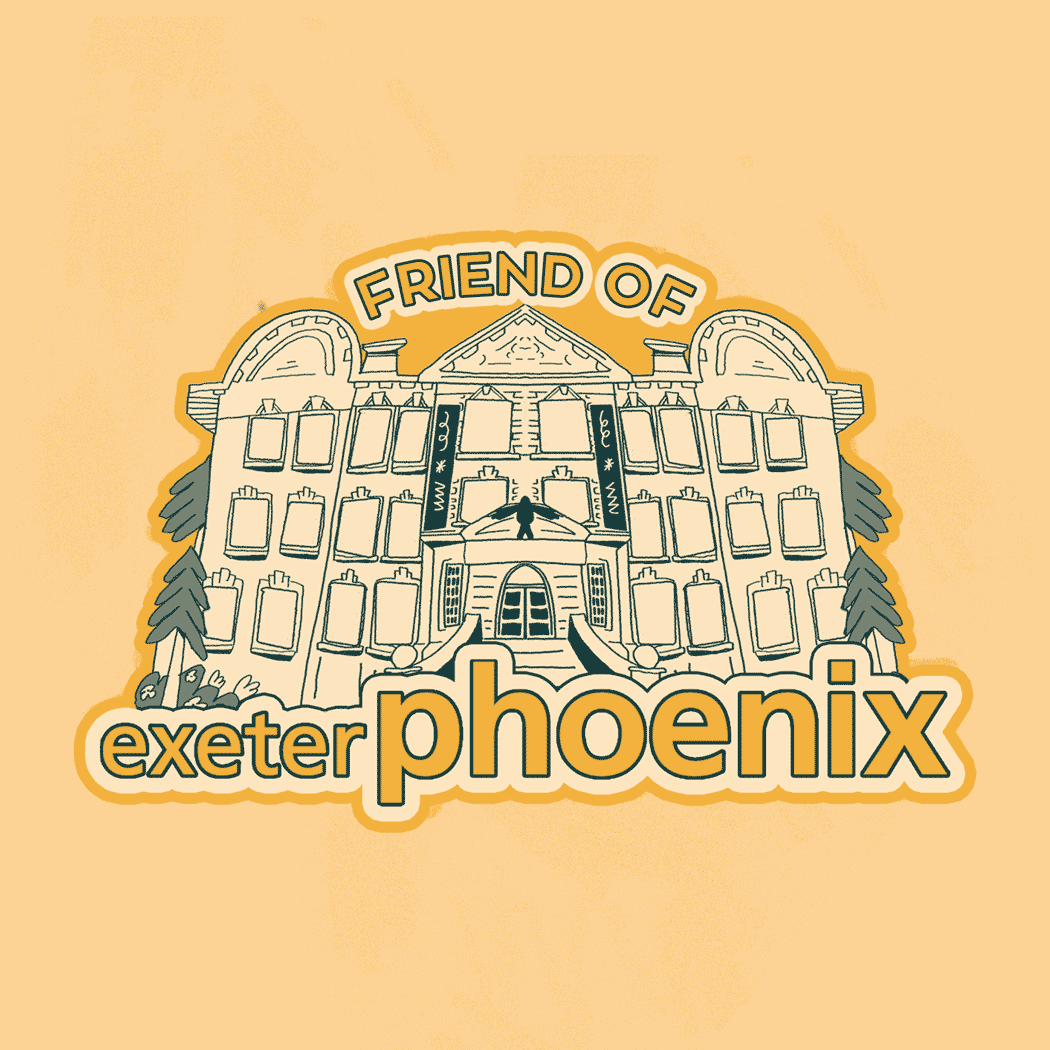 If the last few years have taught us anything, it's the importance of community and holding close the things that are dear to us. To that end, we wanted to create a membership scheme so that our generous supporters and patrons, who are so special to us, can get closer to our work and help us safeguard the future of expression and creativity in Exeter.
Our Friends will become part of the magic that is Exeter Phoenix. Every donation received through this scheme will be used towards our mission to create thriving creative spaces, deliver spellbinding events and festivals, nurture new talent, and enrich the lives of local communities.
Every quarter, our Friends will receive a special behind-the-scenes newsletter with exclusive features, updates about our projects, and sneak peeks of future performances, workshops and exhibitions.
What's more, when you sign-up you'll receive an exclusive welcome pack featuring a limited-edition pin badge and an exclusive set of postcards designed by members of our community.
Exeter Phoenix is committed to equality and opportunities for all, so our Friends scheme has three price tiers enabling you to choose a level of support that is comfortable and affordable for you. All Friends will receive the same benefits and every donation is deeply appreciated.
We look forward to welcoming you!
Please note: The last membership options titled 'Studio74 Memberships' are not part of the Friends Scheme.