Commissions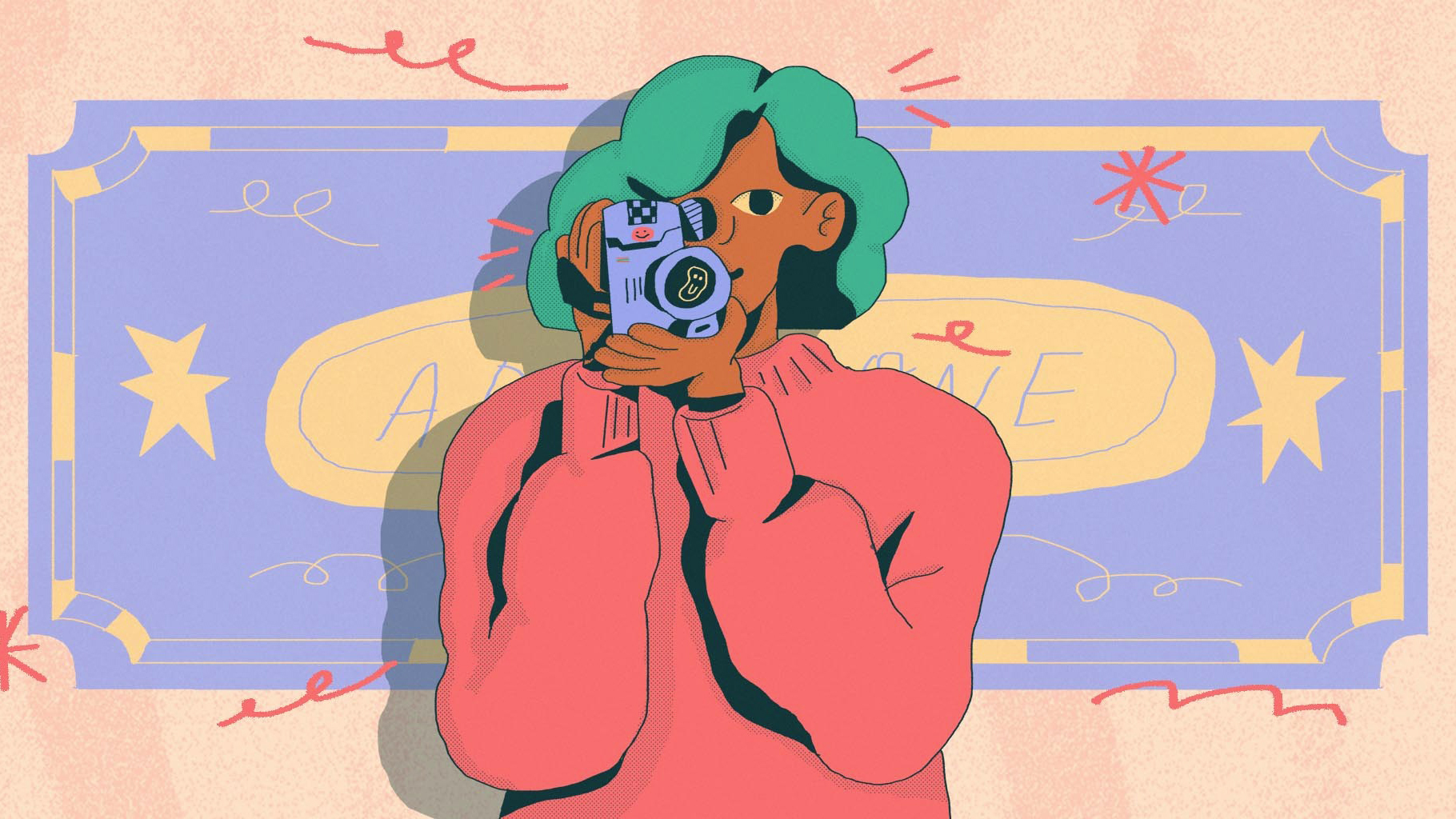 Each year Exeter Phoenix commissions new work from filmmakers and visual artists as part of our commitment to supporting artists. In 2021, we introduced our first commissions for theatre makers. These bursary schemes nurture great talent and support the production of new work.
Over 100 filmmakers and visual artists have received our support, many of whom have gone on to exhibit and screen their work nationally and internationally, winning awards including Best Short Film at BFI London Film Festival, Cannes Short Film Corner, Virgin Media Shorts, Media Innovation Awards and First Light Awards.
---
PHOENIX ARCHIVE PROJECT COMMISSION
Applications open Mon 04 Dec | Closes Wed 03 Jan
About the Phoenix Archive Project
Exeter Phoenix possesses an extraordinary historical resource; an archive of approximately 5 hours of 16mm film footage dating from the 1930s to the 1960s, tracking one family's travels and activities through this turbulent period. Thanks to the National Lottery Heritage Fund we have been able to restore and digitise this extraordinary collection. As well as preserving this valuable resource we'll be working with project partners to hold community workshops, create public responses to the footage, hold live screenings of previously unseen film, and develop academic and creative responses, including commissions for creative practitioners to make work responding to the collection.
Archive Contents
The Phoenix Archive contains approximately 5 hours of previously unseen footage, predominantly shot on silent 16mm film, and now restored and digitised to 2K video. Due to the fragile nature of the film much of the contents had not been viewed prior to digitisation, but tantalising clues to the contents were available through the notes written on the original film packaging. With the archive now digitised the range and quality of material present represents a beautiful and unique perspective on life in the mid 20th century. From daily life and family outings, to major historical events and word travel, the archive represents an exciting historical record.
The archive includes:
Travel to Madeira, Tenerife, Capri, Lucerne, Rome, Barbados, Trinidad, Tobago, Jamaica, Siena, Lausanne, Paris, Brussels, Monaco, Marseille, Lisbon, Algiers, Casablanca and undocumented parts of Africa.
Major historic events, including the Paris Exhibition (1937), the aftermath of the Crystal Palace fire (1936), the celebration and coronation parade of George VI, the Festival of Britain, celebrations for the coronation of Elizabeth II.
Family and company outings through the UK, including trips to Walton and Frinton Lifeboat Day (1936), Whipsnade zoo (1937), Stratford-upon-Avon, Loch Lomand & travels on the Thames.
A great deal more undocumented material.
COMMISSIONS
PHOENIX ARCHIVE FILM COMMISSION
This commission is for the creation of a film which utilises the digital archive and responds to the material. Commissioned artists are free to take any creative approach they wish and must deliver a film for exhibition at the end of the commission. A version of the final output will need to be shared and made public as part of the project's exhibition and legacy.
PHOENIX ARCHIVE CREATIVE PRACTICE COMMISSION
The Phoenix Archive Creative Practice Commission is intended for creative practitioners in any medium to respond to the digital material in the archive.
The creative output from this commission can take any form, including but not limited to; live performance, poetry & literature, artists lectures, musical composition, audio visual displays, sculpture, painting, photography and printmaking. A version of the final output will need to be shared and made public as part of the project's exhibition and legacy.
COMMISSION DETAILS
These commissioned works can focus on specific sections, ideas, visuals or themes presented by the archive, and are not required to respond to the archive as a whole.
Alongside the creative output, successful applicants will be required to run a series of public workshops in collaboration with our project partners, facilitating creative responses and interaction with the archive in communities across Devon.
Commissions are open to creative practitioners based in the south west, who are able to deliver work in Devon.
CREATIVE OUTPUT
Commissioned creatives will be given full access to the digitised archive materials in order to research and develop their commissioned work. For both commissions this work is expected to use and explore aspects of the archive's content to create the final work or works. As part of the application, we would like applicants to present the creative, and where appropriate thematic, approach they will take to the material and the intended outcome of the final commission.
Creative outputs for both commissions will be exhibited as part of the Phoenix Archive Project and presented or made accessible once the project is complete.
WORKSHOPS
Commissioned creatives will each be required to prepare and deliver 5 community workshops in collaboration with our project partners. This will involve facilitating communities to reflect, engage with, and respond to the archive through a creative output. These creative outcomes may form part of the finished commission piece, or they may sit alongside the commissioned work as an independent creative response.
TIMELINE
Applications open Mon 04 Dec 2023.
Applications close Wed 03 Jan 2023 at 5PM.
Shortlisted applicants will be invited to interview the week commencing Mon 15 Jan 2024.
Commission starts Mon 29 Jan 2024.
The commission will end Fri 31 May 2024, during which time you will create the commissioned outcome, as well as facilitate the community workshops.
COMMISSION FUNDING AND SUPPORT
The Phoenix Archive Project is offering two commissions of £4250.00
Exeter Phoenix will award one Phoenix Archive Film Commission and one Phoenix Creative Practice Commission.
In addition to this we are able to offer access to space to facilitate project development.
Apply for a commission
Before applying for a Phoenix Archive Commission please read through the Project Guidelines.
To apply for a commission please fill out an application via the form below. Applicants are also asked to complete a Diversity Standards form.
Apply Now – Phoenix Archive Project Commission Application
Thanks to our funders & supporters on this project: The National Lottery Heritage Fund, Radcliffe Trust, Aurelius Charitable Trust, Exeter Communities Together, & Villages in Action.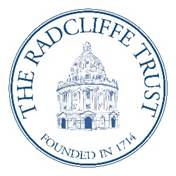 ---
2023
Exeter Phoenix 2023 Short Film Commissions
Exeter Phoenix are pleased to announce the lineup for the 2023 Short Film Commissions. The completed films will be premiered at Two Short Nights Film Festival 2024.
---
19-25 Devon Film Fund Commission:Leila Lockley – In Memorium
Leila is an aspiring screenwriter and filmmaker currently in her final year at Exeter University studying English Literature & Film with French. Whilst she has been performing from an early age and even dabbled in playwriting in recent years, In Memorium will be the first short film she has worked on and she is eager to transfer her skills to the medium of the screen.
When not holed up typing away furiously at various script ideas, she can almost always be found in the kitchen whipping up some unnecessarily extravagant dish (normally as study procrastination) and sharing recipes on her food blog. It's her dream to one day move to Paris and combine her language and creative skills to work as a filmmaker for arthouse French cinema!
In Memorium is a dark comedy that centres around female friendship and what it means to be a 'bad' person. Lola has planned the perfect break-up, little does she know her boyfriend is dead.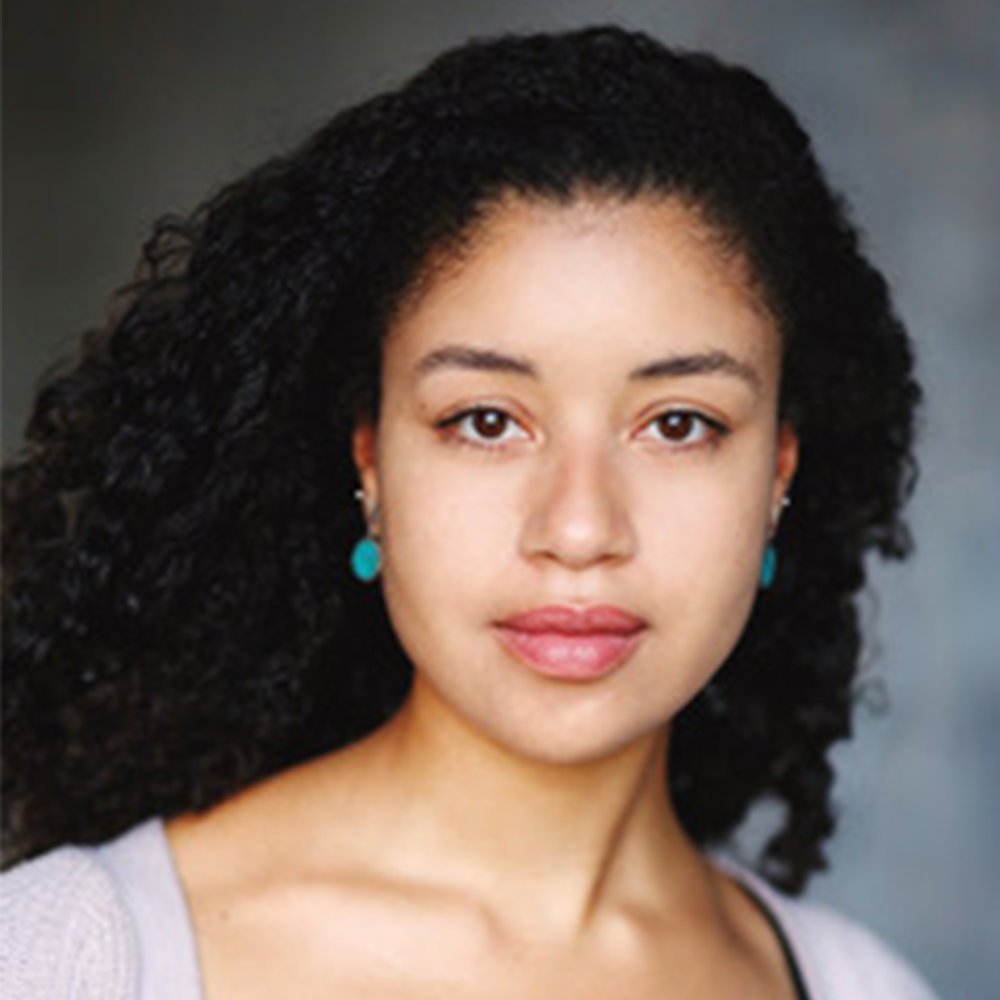 ---
Micro Short Film Commission: Micha Colombo – I Want This
Micha Colombo is a writer, actor, storyteller & poet based in Exeter. Recent performance credits include: Storyblaze, Artemis Storytelling, 2023; Hamlet, Southwark Playhouse, 2023; Iphigenia, Bristol Uni, 2023; Mother Tongue, Spork! 2022; To Refuge, Exeter Phoenix 2022; Slices of Soundless Scream, Documental Theatre 2022. Recent writing credits include: a(wake) (Rebound Productions, London 2022); I am Medusa (Exeter Fringe R&D 2021); Branded (Theatre West 2021) and Care Don't Care (Northcott Relaunch Festival 2021). Her poetry features in Demeter Press, Oranges Journal, Hot Poets Sparks anthology, Birch Moon Press and a commission for Two Short Nights Film Festival 2023. She is a director of PiE (Performance in Exeter), alumna of Northcott Theatre Futures program, associate artist with Lazarus Theatre and an active member of Mothers Who Make. She is currently part of an Exeter University research project exploring eco-anxiety.
Micha's film follows a woman, overwhelmed by the onslaught of daily life, who finds release during a midnight moment in nature.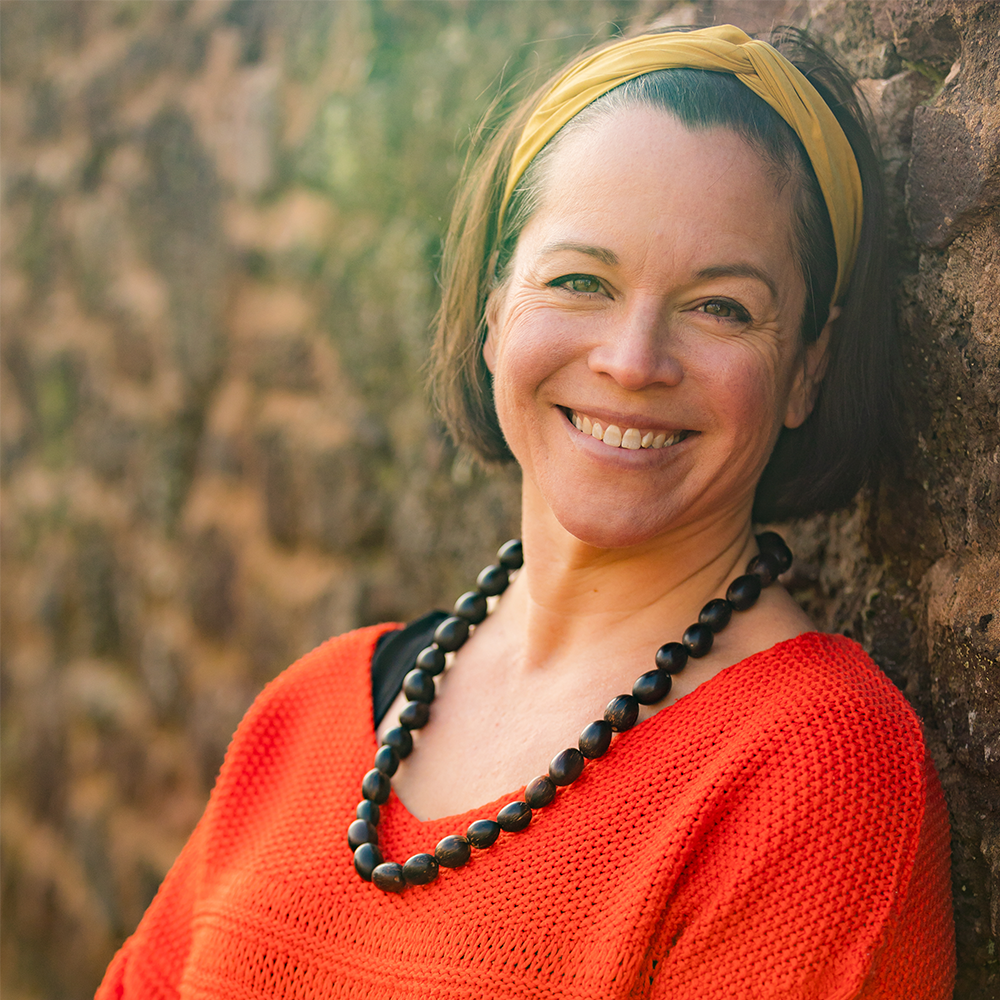 ---
Micro Short Film Commission: Penn Bálint – Soviet Fantasia
The Yoko Situation is a Devon-based collective of multidisciplinary creatives, centering on gender-diverse and disabled storytelling. Director Penn Bálint (they/he) has a background in theatre, most notably directing the award-winning play 'No One Needs to Know' (Howard Theatre, 2021), 'Attrition' (2022, National Student Drama Festival), and 'Blue & Pip' (2022, Edinburgh Fringe Festival). His writing has been commissioned by ADC Theatre, and they completed an R&D residency at Exeter Phoenix in October 2022. Their first film with The Yoko Situation, 'Moments I Saw in Red,' will be shown at the BFI-funded Queer Vision festival this summer.
Soviet Fantasia is a surreal exploration of queer identity in the face of immigration, following teenager Hajnal as they grapple with the demands of leaving behind their post-Soviet country in favour of a new life in England.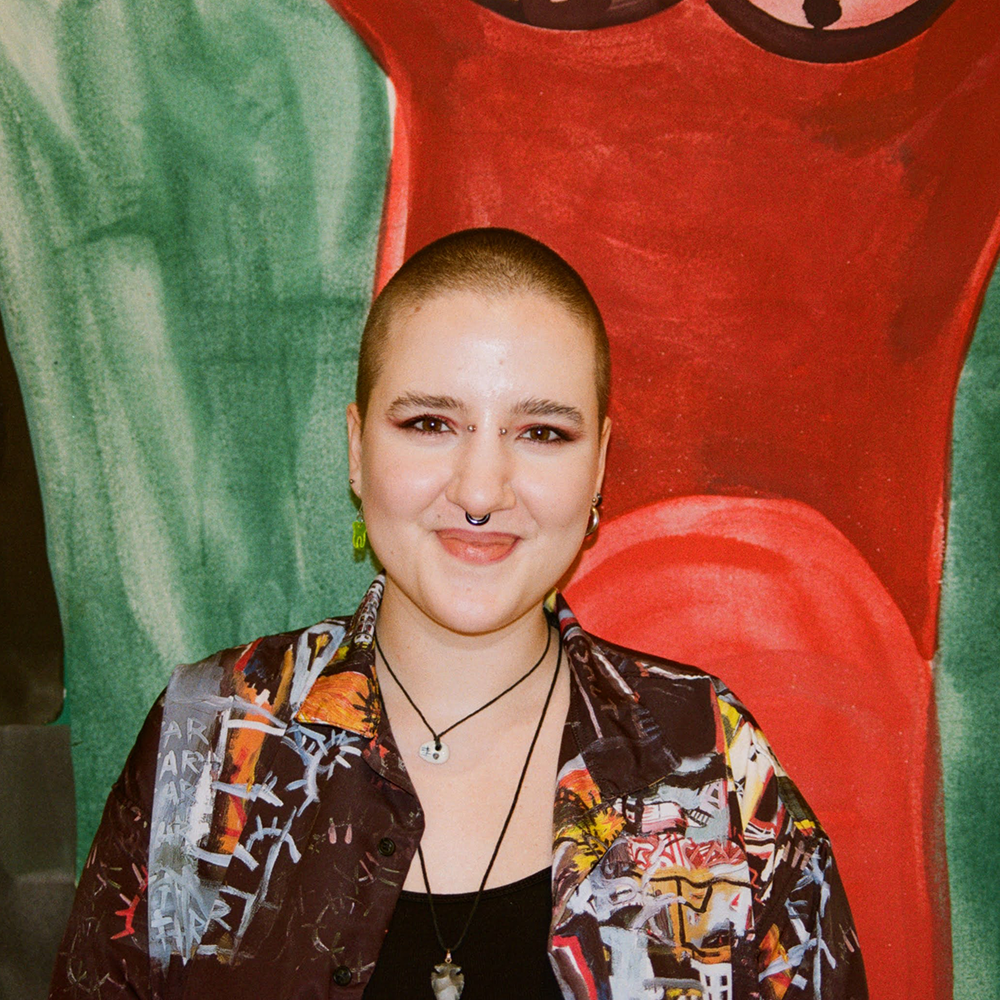 ---
Devon Short Film Commission: Robyn Egan – Dolls
After many years in the industry as a hair and make-up artist, Robyn, from Torbay, started to write for TV and Film when a broken foot left her unable to work on set. Based on her first short screenplay, Dolls, she won a scholarship from Channel 4 which gained her a place on a screenwriting course at the National Film and TV School. This experience gave her the confidence to apply for the Devon Film Commission. Robyn is delighted to be working with the team at Exeter Phoenix to make her first short film, which will be shot in the Torbay area in September this year.
Dolls tells the story of teenager Dory and her unsolicited collection of judgemental, style-cramping, porcelain dolls.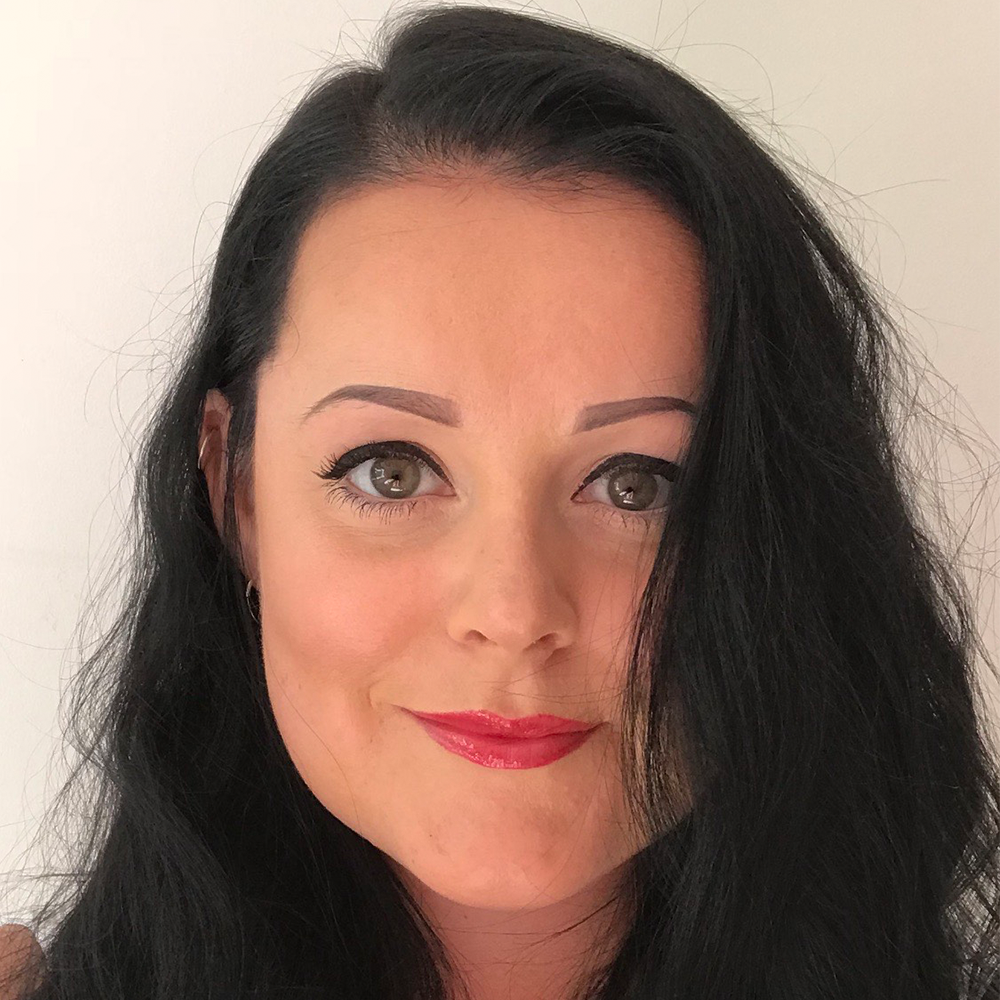 ---
South West Short Film Commission: Liberty Smith – My Exploding House
Since graduating from UAL's London College of Communication in 2010, Liberty worked in independent production companies creating (mostly) history documentaries before moving to the South West and becoming a freelance filmmaker.
Her practice is often highly collaborative and based on close relationships with the film's subject/s. She has made a wide range of films including independent arts projects, commercial work, and produced television series and singles for the BBC and Channel 4. Liberty is interested in exploring the boundaries of documentary and being playful with form, and in recent work has been researching and developing ideas of more inclusive, accessible storytelling.
My Exploding House follows an absurd quest originating from a childhood memory, along the way connecting the dots between community, family, shared memory, the power of place and the concept of home.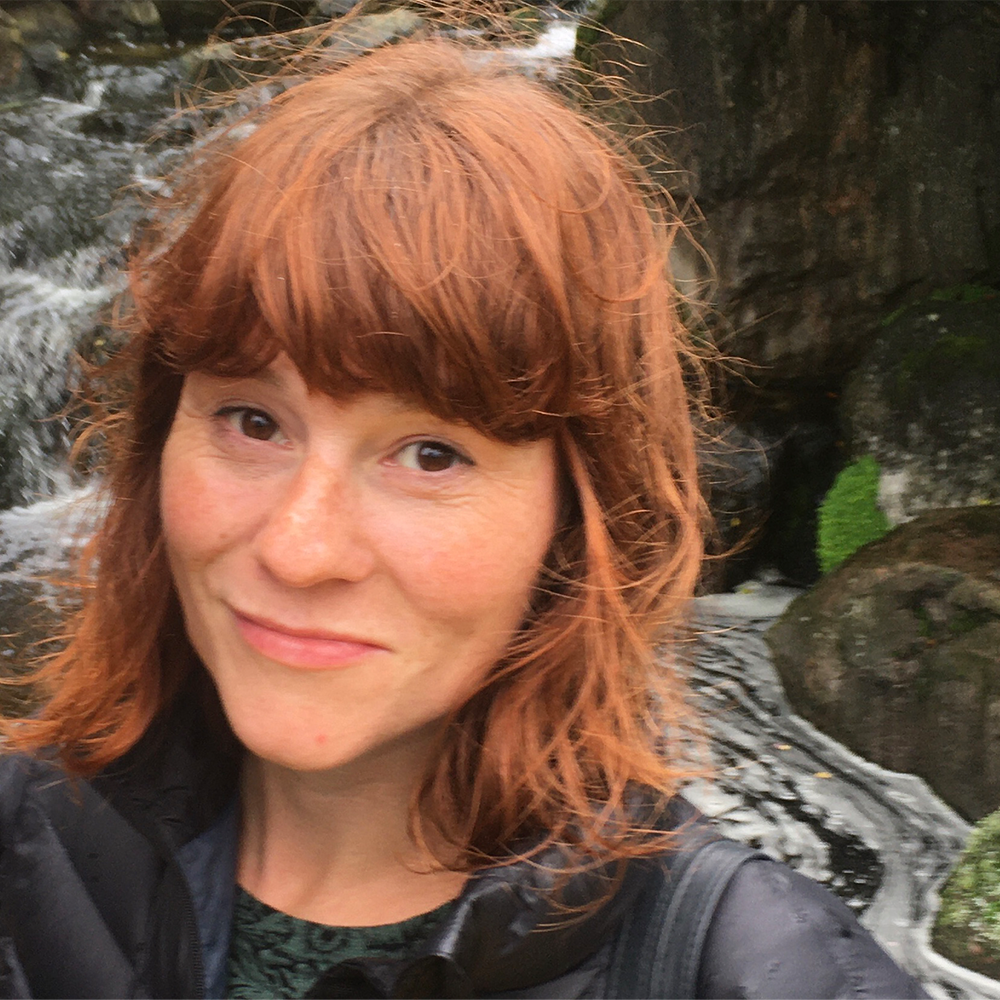 ---
Denhams Digital Short Film Commission 2023: Luke Fannin – Space(s)
Luke Fannin is an aspiring Director & cinematographer, born and raised in Bristol, with a passion for storytelling through film. Growing up in a diverse community, Luke was drawn to film as a way to share unique perspectives and connect with audiences across cultures and backgrounds.
Fascinated by the power of film to capture emotions, convey messages, and transport viewers to different worlds. He honed his skills by studying film at university and working on a variety of projects, from short films to documentaries, music videos, and commercials.
Luke is of mixed-race heritage which has influenced his unique perspective on life, art, and culture. He feels his experiences as a mixed race male gives him a unique perspective on the world, and he aims to use his talents to help break down barriers and bring diverse stories/conversations to the forefront of cinema.
Luke remains determined to pursue his dream of becoming one of the best cinematographers in the industry. Working tirelessly to hone his craft, experimenting with new styles and techniques, hoping to bring a fresh dynamic perspective to his work, and this is how he hopes to stand out in a competitive industry.
Luke's film Space(s) is about race, glass ceilings, urban environments and the importance of access to green outdoor spaces.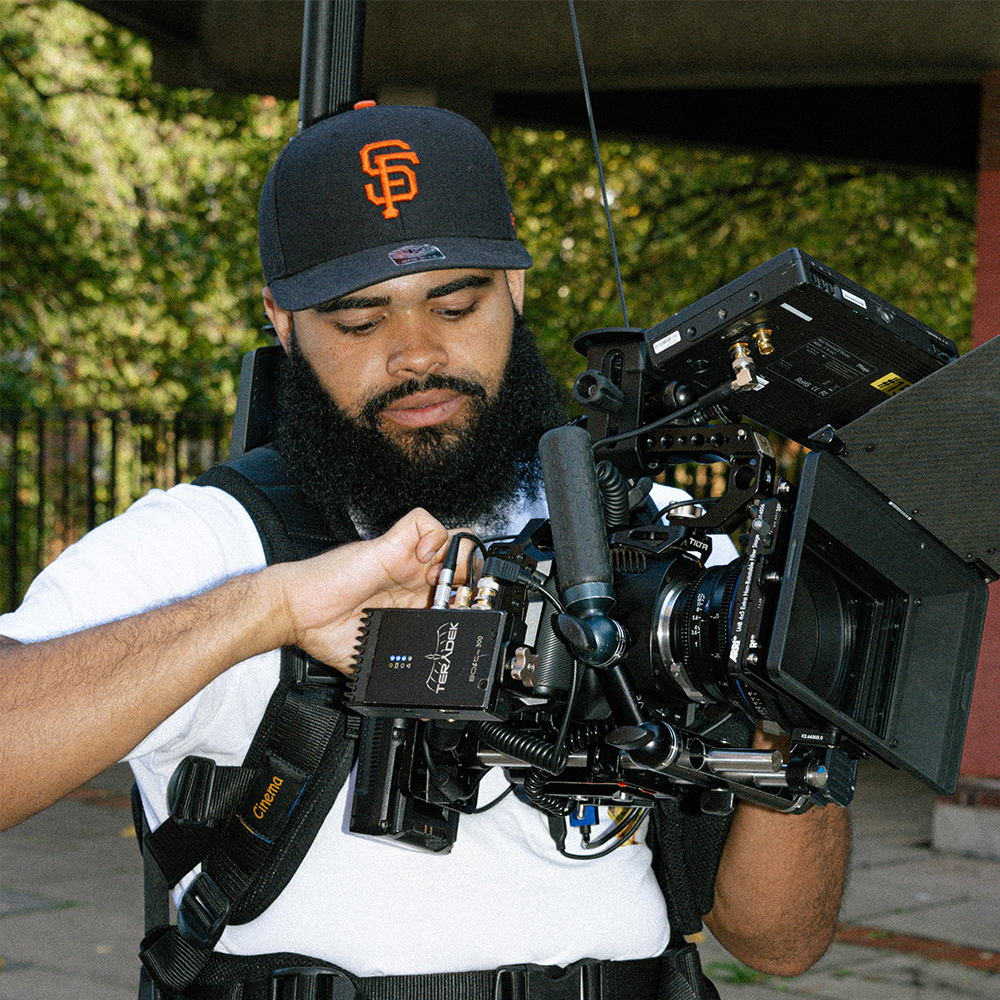 ---
Artists Moving Image Commission: Georgia Gendall
Georgia Gendall (b.1991 in Falmouth, Cornwall) lives and works on the Roseland Peninsular in Cornwall. In 2023 Georgia was awarded a Henry Moore Foundation Artists Foundation Award for sculpture and an Arts Council England Project Grant to run her project space Allotment Club and Falmouth Worm Charming Championships 2023. In 2022 Gendall was awarded the Peoples Choice Award and the Additional Award for her work in Exeter Open Contemporary.
Recent exhibitions/events/ commissions include: Falmouth Worm Charming Championships, (2022 & 2021); Exeter Open Contemporary, Exeter Phoenix Gallery, Exeter (2022); Thanks for the Apples, Falmouth Art Gallery, Falmouth (2021); When was the last time you lay down to look at the sky? Whitegold, St Austell (2020); In Other Words, Darling, Kestle Barton, Lizard, Cornwall & Auction House, Redruth, Cornwall (solo show) (2019); also, also, also, Whitstable Biennale, Whitstable (2018).
Georgia is making a film that will set the stage to eavesdrop upon the agrarian landscape and follow the artist coalesce with the form of a scarecrow; reflecting upon its role in our food systems and the queer rural body.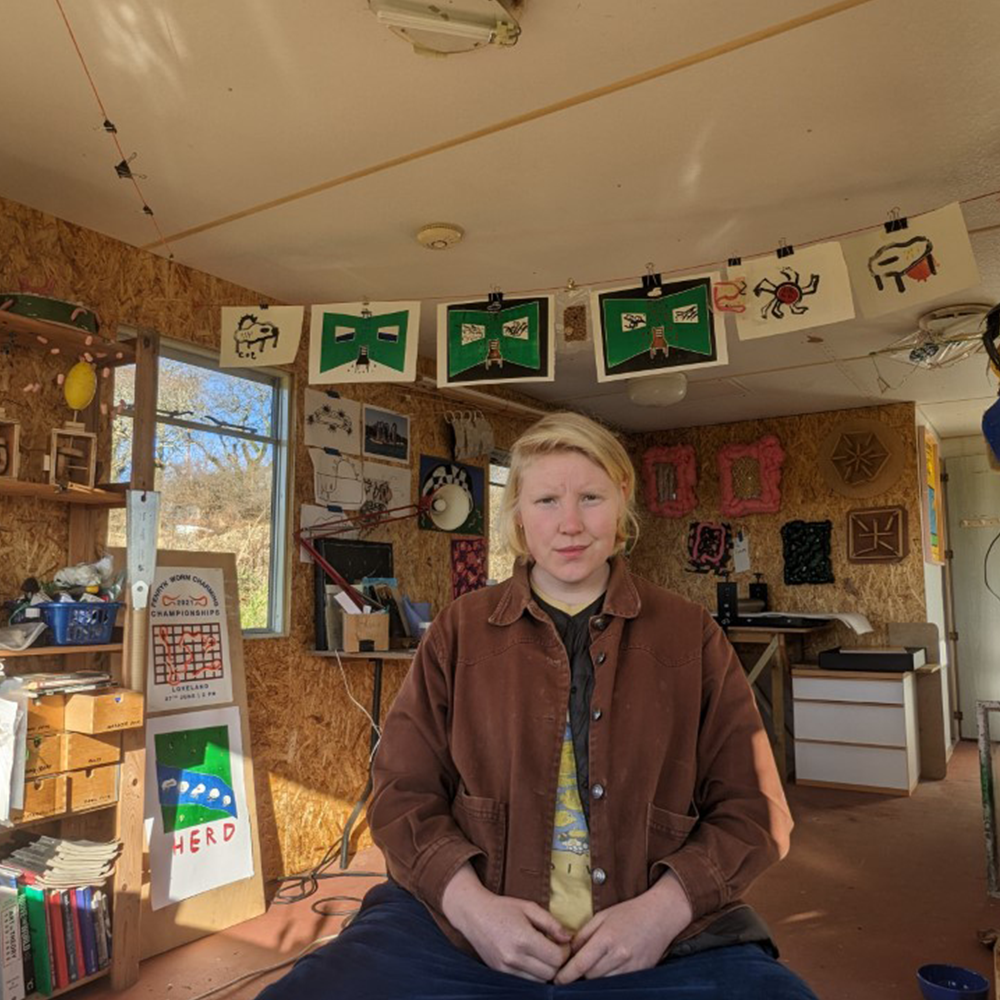 ---
2022
Peninsula Producers Network
BFI NETWORK South West has partnered with Screen Cornwall and Exeter Phoenix for another year to bring a second iteration of the Peninsula Producers Network to talent in the region.
New and emerging producers in Cornwall and Devon have been invited to join workshops, events, and a peer network centred on skills development. The group receive support and expert guidance, in a series of three events held both online and in person and that will hear from some of the top producers in the region, drawing upon the expert advice of producers including Kate Byers and Linn Waite of Early Day Films (BAIT), Denzil Monk of Bosena (ENYS MEN) and Bex Rose (THE PISS WITCH). The final session will be an in-person event at the Two Short Nights Film Festival at Exeter Phoenix in February.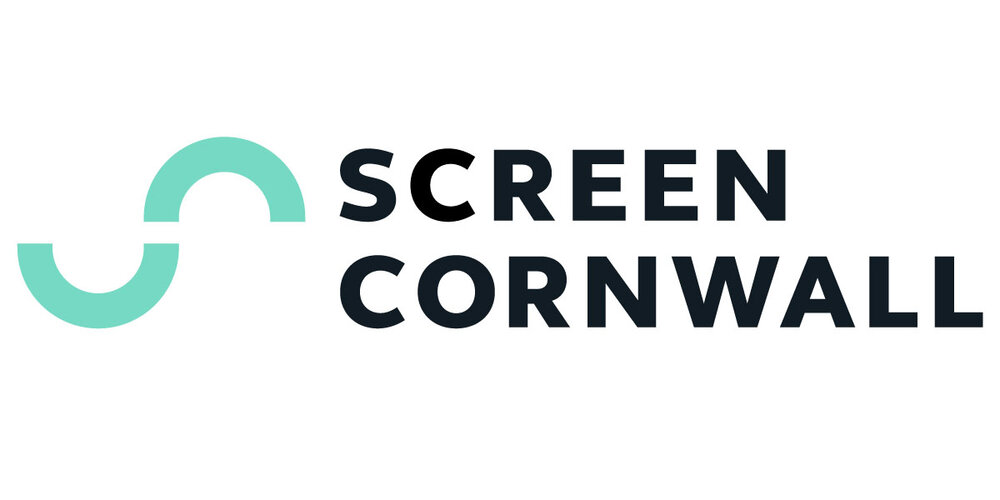 Cornwall participants
Nick Winchester
Nick is a freelance writer, video producer and editor, who has worked across journalism, documentary, music video and corporate content. He has spent some time in distribution, managing short docs from independent filmmakers and international broadcasters. Nick also works on music promos and live shows and has created marketing comms content and product campaign commercials.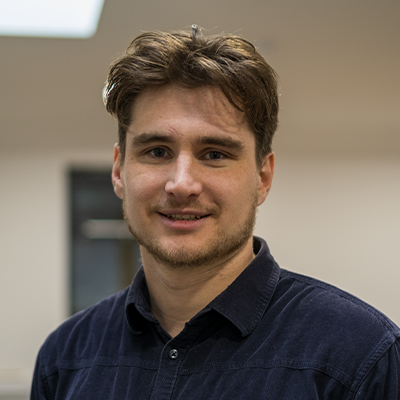 ---
Rachel Clear Burton
Rachel Clear Burton is an aspiring film producer, with a passion for telling unique, meaningful and relevant stories through both narrative and documentary. Following her Film degree at Falmouth University, Rachel is now working in the film industry, most recently as Production Coordinator on BBC/BFI feature Knockers and USA feature documentary Tony Foster: Painting at the Edge and is producing her own short films, one of which has been selected for BFI Future Film Festival 2023.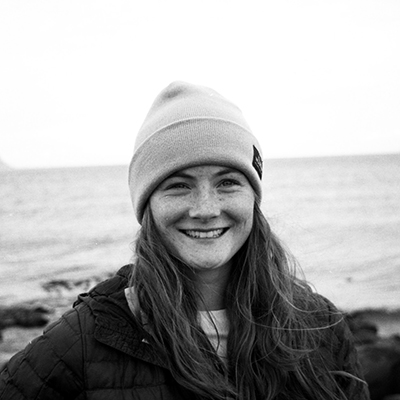 ---
Henry Simmons
Henry has worked in the Film and TV industry in Cornwall for several years. He has been Location Manager on Doc Martin 10 (Buffalo Pictures), Into the Deep (Teashop Productions) and Knockers (BBC/BFI). His interest is in the stories we tell about ourselves and the land we inhabit.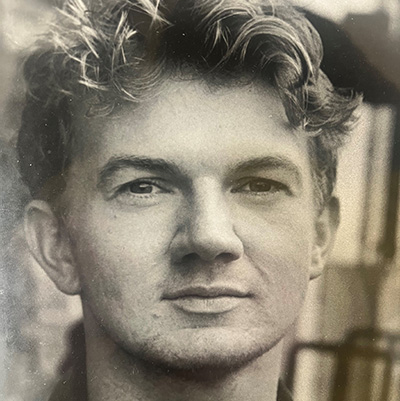 ---
Hugo de Rijke
Hugo is Associate Professor in Law at Plymouth University and a practising Barrister. In 2020, Hugo had an idea to make a series of short film dramatisations, based on famous landmark cases that established leading precedents in English common law. Together with Hugh Janes (screenwriter and director) and Rob Giles (editor and co-director), Hugo (producer and legal dialogue) produced two short films entitled Mrs Carlill v Carbolic Smokeball Co. (2021) and The Strange Case of the Snail in a Bottle (2022).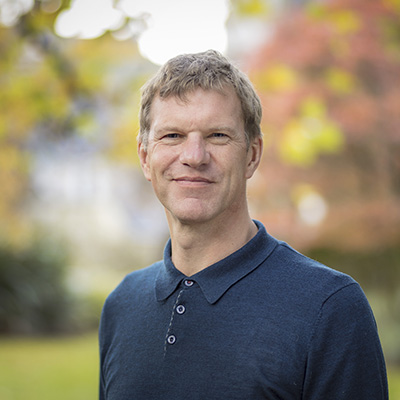 ---
Devon participants
Naomi Turner
Naomi is a freelance producer, theatre/film-maker, and for the past five years has worked at Exeter Phoenix, programming the theatre and creating talent development opportunities for local artists. She has created award-winning short dance films as Co-Artistic Director of LeMoon, a performance and film collective. Most recently, she co-directed and produced Scapelands – a BBC commission as part of the New Creative scheme which premiered on BBC4 during lockdown.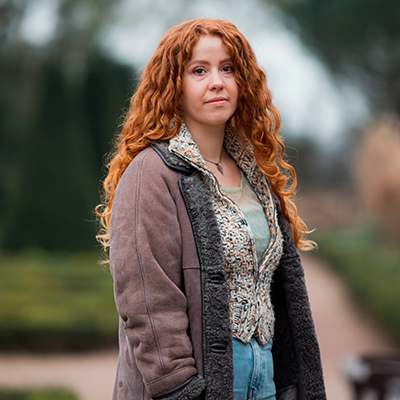 ---
Daniel Wilding
Daniel is a registered Social Worker in England; owner, founder and CEO of Daniel Wilding CIC, a social enterprise helping people with lived experience of Severe and Enduring Mental Illness recover through employment in the company by co-creating and co-producing its information products & services. He is an Associate Producer on the award-winning sci-fi web series Horizon (2015-17) and writer/director of the short film, 16. Currently he is co-executive producer of the short crime drama film Plymouth Souls, due in 2023 from his original screenplay.
---
Ashish Ghadiali
Ashish is a writer, filmmaker and activist based in South Devon. He was director of the BIFA-nominated 2016 feature documentary, The Confession, and co-writer of the BIFA-winning 2016 short film, Jacked, financed by Film London. He was also the founding director of the Freedom Theatre Film Unit in Jenin Refugee Camp. He currently has a short film and feature package in development with BBC Films and he's working on his first artist film commission, funded by the BFI – bringing material from the South West Film and TV Archive to the Big Screen at the Box in Plymouth in spring 2023.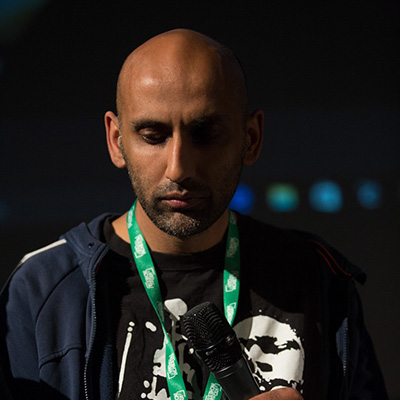 ---
Léonie Hampton
Léonie is part of Still Moving, an artist collective that is process-orientated and was founded by three artists who live in Devon, who met when they were 13. Léonie has an internationally acclaimed art practice; studied Art History, specialising in contemporary European, American and Japanese Art; and is a part-time AL Associate lecturer in photography at LCC London.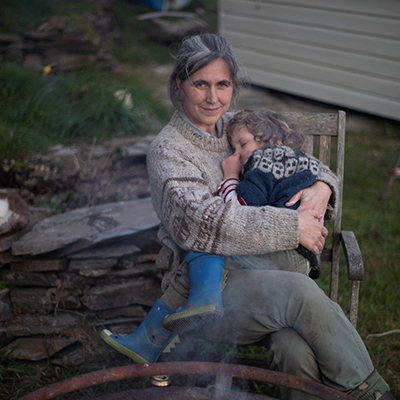 ---
2021
Devon Short Film Commission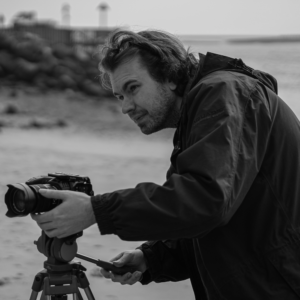 Dom Lee – Croak
I'm a Devon based filmmaker/editor and my commission 'Croak' will be very different to anything I've made before. The film follows a disgraced television presenter who forms a pact with a desperate stranger. I think it could be a film where the less you know about it before watching the better…
Recent projects include musical/comedy 'Between The Lines' which I've been working on with composer Grace Hancock. It's nearing completion and will start its festival journey soon. Alongside D&C Film I'm a co-founder of 'SW FilmMail' – a fortnightly newsletter sharing opportunities/the latest work by South West filmmakers.
I was lucky enough to previously be commissioned by Exeter Phoenix in 2016 with my microshort 'Rocketshed' and am looking forward to developing another project with them.
---
South West Short Film Commission
Jonny Dry – Open Country
Jonny is immensely passionate about regional voice in film and stimulating social change through cinema. His previous projects include 'Tom's Dream', currently touring Cornwall through Hall for Cornwall's 'Behind the Postcard' programme; experimental documentary 'Small Groups Through Time'; and 'An Tarow', widely recognised at the BAFTA Cymru qualifying Carmarthen Bay, as well as Cornwall, Little Wing and Two Short Nights, including a win for Best Director. As an assistant director in Cornwall his recent credits include BAFTA winning director Mark Jenkin's up-coming 'Enys Men'; Jamie Adams' 'She Is Love'; funded shorts with BFI NETWORK, Directors UK, and the Challenge Alexa Film Fund; and the Minack and Ha-Hum-Ah's theatre production of Carl Grose's dark comedy 'Superstition Mountain'.
'Open Country', currently under-going workshopping with the principle cast, explores a tense male relationship between brothers and cousins as they attempt to find common ground with each other following a death in the family.
---
South West Micro Film Commissions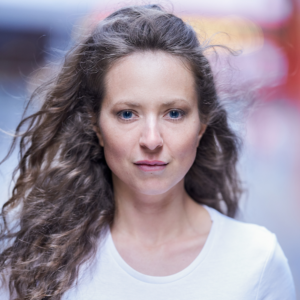 Vicki Helyar – Potholes
As a filmmaker, I'm passionate about honing in on full-rounded, meaty characters within engaging stories, often with a comedic – and sometimes dark – edge.
I'm also keen on setting my projects in and around Somerset, as well as involving Westcountry characters, as I feel the South West is often overlooked or misrepresented.
Potholes is a comedy drama about a clash of ideals yet an affecting encounter, all set in the one location of a Westcountry village hall.
When two starkly different South West residents – a non-binary, female-assigned 20-something and a 60-something cis-gendered man – are both early to attend a local meeting, THOUGH they discover that they are both called Sam, they quickly find themselves at odds with one another's world views after the 20-something discloses that they are non-binary. Thus, a verbal conflict between the two ensues, yet, can they find common ground?
---
Micro Film Commissions
Alex Blackwood – A Pirate Love Story
Hi! I'm Alex, and I'm an aspiring filmmaking who hails from Plymouth. I work in post-production as an edit assistant for a local TV company, but I also love creating and producing my own content. I have always been drawn towards those 'What If…' ideas for stories, and try to seek out a unique perspective or filmic technique, from which the narrative of my films can unfold. Such is the premise of 'A Pirate Love Story' – a new found footage short that explores using the 'pirate video' format as a storytelling device.
My previous work has found some acclaim; My graduation film, Grade, won 'Best Undergraduate Fiction, at both the regional and national RTS Awards. Likewise, a short horror film I wrote and directed, Don't Open, was shown on BBC3, as part of the competition programme, The Fear. I look forward to developing my skills as a filmmaker, under the tutelage and guidance of Exeter Phoenix. Thanks for reading!
---
19 – 25 Devon Film Fund
Anastasia Bruce-Jones – Microwave
Anastasia is an award-winning writer and director. Over five years directing theatre, they worked in numerous buildings from the West End and Almeida theatre, to Edinburgh Fringe and London's Vault Festival. Having now turned to film, they are currently developing a slate of projects including the short, All Girls (currently in post-production), feature False Positive (with Emergence Film) and HE-TV Series The Highwaymen. They are drawn to stories exploring the eerie fringes of human experience, particularly through magic realism, dystopia and folk horror.
---
Artists Moving Image Commission
Natsha MacVoy – The Mother as Stunt Performer
Natasha MacVoy is a visual artist living in rural Dursley, Gloucestershire, which she uses as an extension of her studio at Spike Island, Bristol.
With the Artist Moving Image Commission Natasha will produce her first film and the first chapter of an expansive new body of work, The Mother as Stunt Performer, a generous, gentle and complex study of mothering, identity, loss, gain and unconditional love through the lens of neurodiversity.
The Stunt Performer's paradox, where illusionary techniques deny their existence to the audience, creates a cloak of invisibility suturing them to their star, whilst The Mother's use of repetition, rehearsal and visualisation is coupled to her removal from the frame. The film will present a portrait of doubling, masking and rehearsing, with a spoken narrative layered over intimate images of her being measured for, and learning to weave, a wig with Louise, a local mother and master wig maker from Dursley