Theatre In The Park 2023
Published June 6, 2023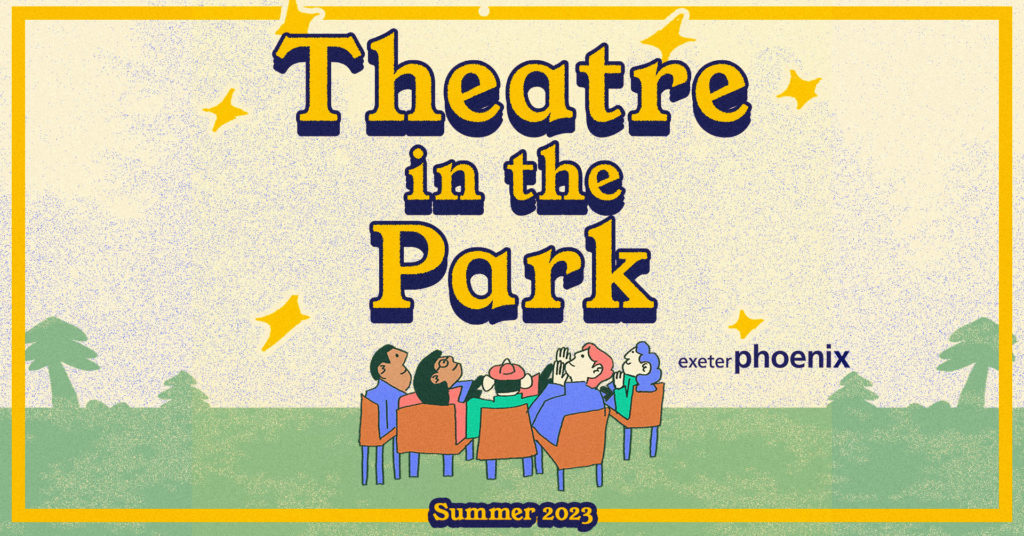 Theatre in the Park is back for 2023! Welcome to another sizzling season of outdoor theatre and performance. This year we'll be heading to both Rougemont and Northernhay Gardens.
Join us for an epic seaside tale gig-theatre show, Shakespeare aplenty, a Spork! Summer Special and an interactive promenade with dance, movement and a giant puppet.
Make the most of being outdoors this summer and head to the Gardens for some al fresco fun!
SUN & MOON THEATRE
ROMEO & JULIET
THU 27 - SAT 29 JUL
Sun & Moon Theatre are delighted to be returning to Rougemont Gardens with a vibrant open-air production of Shakespeare's most popular drama of star-crossed lovers and warring families.
JACK DEAN & COMPANY
HERO & LEANDER, OR, I LOVE YOU, BUT EVERYTHING'S UNDER WATER
THU 10 AUG
Sing, dance and cry with us in this bittersweet outdoor gig theatre show. Six multi-instrumentalists tell an epic seaside tale through songs encompassing folk, indie, sea shanties and choral music.
Spork!
SUMMER SPECIAL
FRI 11 AUG
Whack the factor 50 on and join Spork! for a glorious Summer Special in Northernhay Gardens for a sun-drenched hour of sumptuous spoken-word, poetry, comedy & live music.
AUTIN DANCE THEATRE
OUT OF THE DEEP BLUE
SAT 12 AUG
Autin Dance Theatre's sensational outdoor show is an interactive promenade and a physical theatre duet which transports its audiences into another world, to tell a story about our own.