Space Hire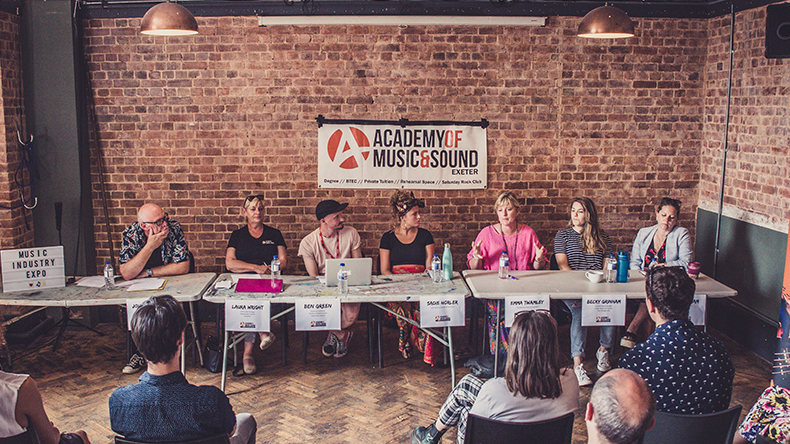 'The venue was beautiful, all the staff were great, and we were very well looked after. A pleasure from start to finish.'
ARTIST MANAGER FOR MARY EPWORTH
Our vibrant, multi-purpose venue offers a wide range of flexible and varied spaces to hire. Whether you are looking to take over the building for a conference/event with additional rooms available for break-out spaces, want to host a smaller scale event in one of our studio spaces, or are just looking for a small room for meetings or rehearsals, we can help.
Situated in the heart of the city, Exeter Phoenix is located just off the high street and nearby to hotels, public car parks, and within walking distance of public transport links. Exeter Phoenix also boasts a box office, film production resource, and technical support is available from our expert staff.
With our flexible spaces, convenient location, catering options, technical support and dedicated staff, Exeter Phoenix is the perfect venue for your event.
Scroll down to see a breakdown of the different spaces we have available to hire. If you are interested in hiring our venue, please contact admin@exeterphoenix.org.uk to begin your enquiry.
CATERING OPTIONS
Exeter Phoenix Café Bar is on hand at all times to ensure your catering and hospitality requirements are met.
As well as a selection of delicious food, hot/cold drinks which can be ordered from our bar during opening hours, we can also offer bespoke catering options for your event. Buffet menus are available, with catering options for a variety of needs and budgets. The Café Bar is fully licensed, with a license for entertainment until 2am.
Catering is available for a variety of needs and budgets. Please contact our Café Bar team (phoenixcafebar@exeterphoenix.org.uk) for more information.
EQUIPMENT HIRE
We have a range of equipment available to hire – with technical support if needed – to help your event run smoothly. You can discuss your requirements when making a booking.
As well as event-specific equipment, our Film Production Resource also maintains a large selection of industry standard filmmaking equipment. Find out more here >>

OUR SPACES
Below you will find a breakdown of the spaces we regularly hire out. We also have bespoke hire arrangements and configurations available to suit different needs. Get in touch to find out more.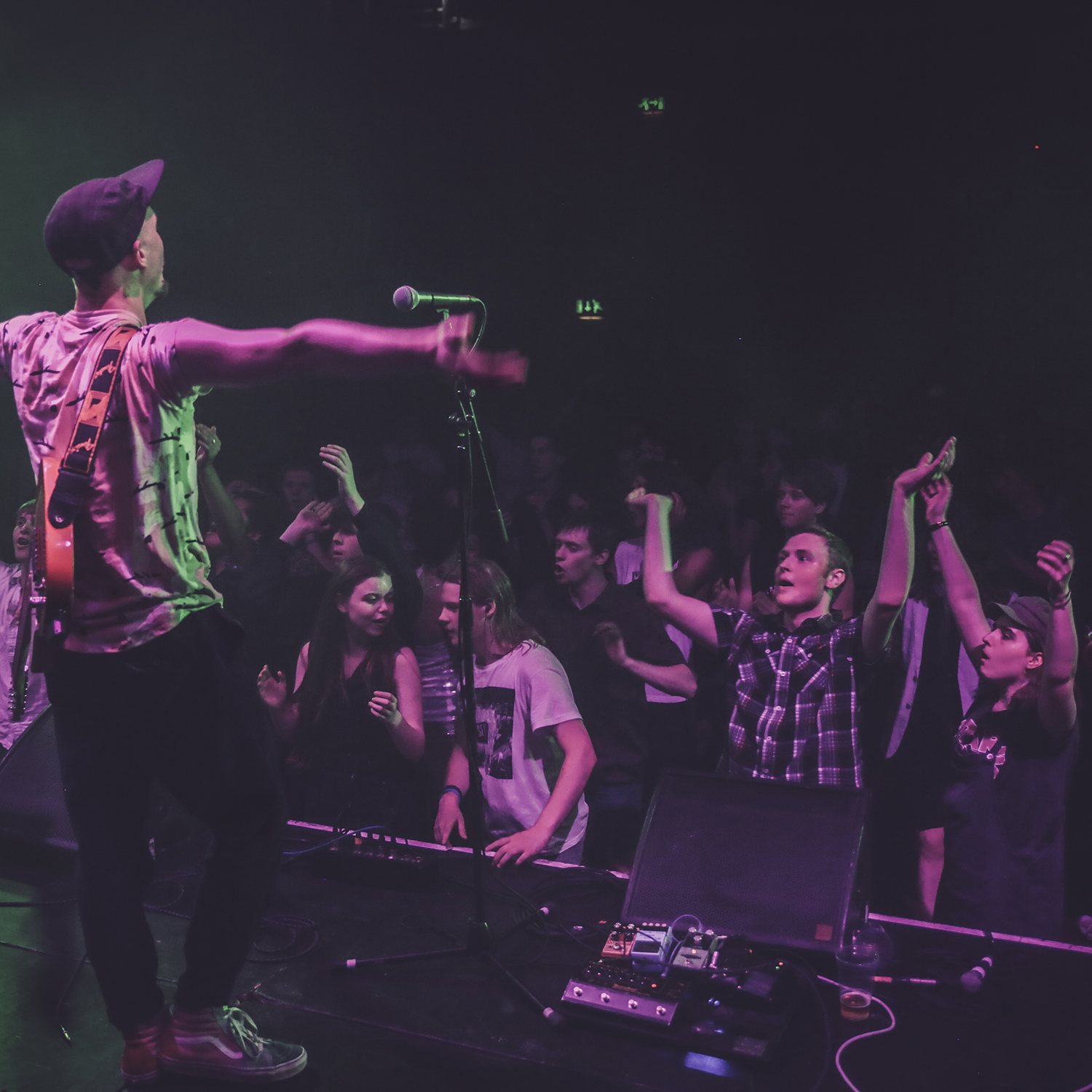 AUDITORIUM

16M X 11M X 7M HIGH
£375 per event
Seated capacity, 138 to 270 (various formats available)
Standing capacity, 450 (or 510 with balcony seating alongside)
Additional fees for tech (sound/lighting, plus technician) please contact us to discuss your requirements
Tech spec available on request
Dressing room available
£17+ per person per hour for security if required
£23 - £27 per hour
Capacity 70 + seated theatre style
Capacity 120 max standing (depending on room set up)
Basic lighting rig set up
Sprung dance floor
One wall mirrored, blackout curtains to cover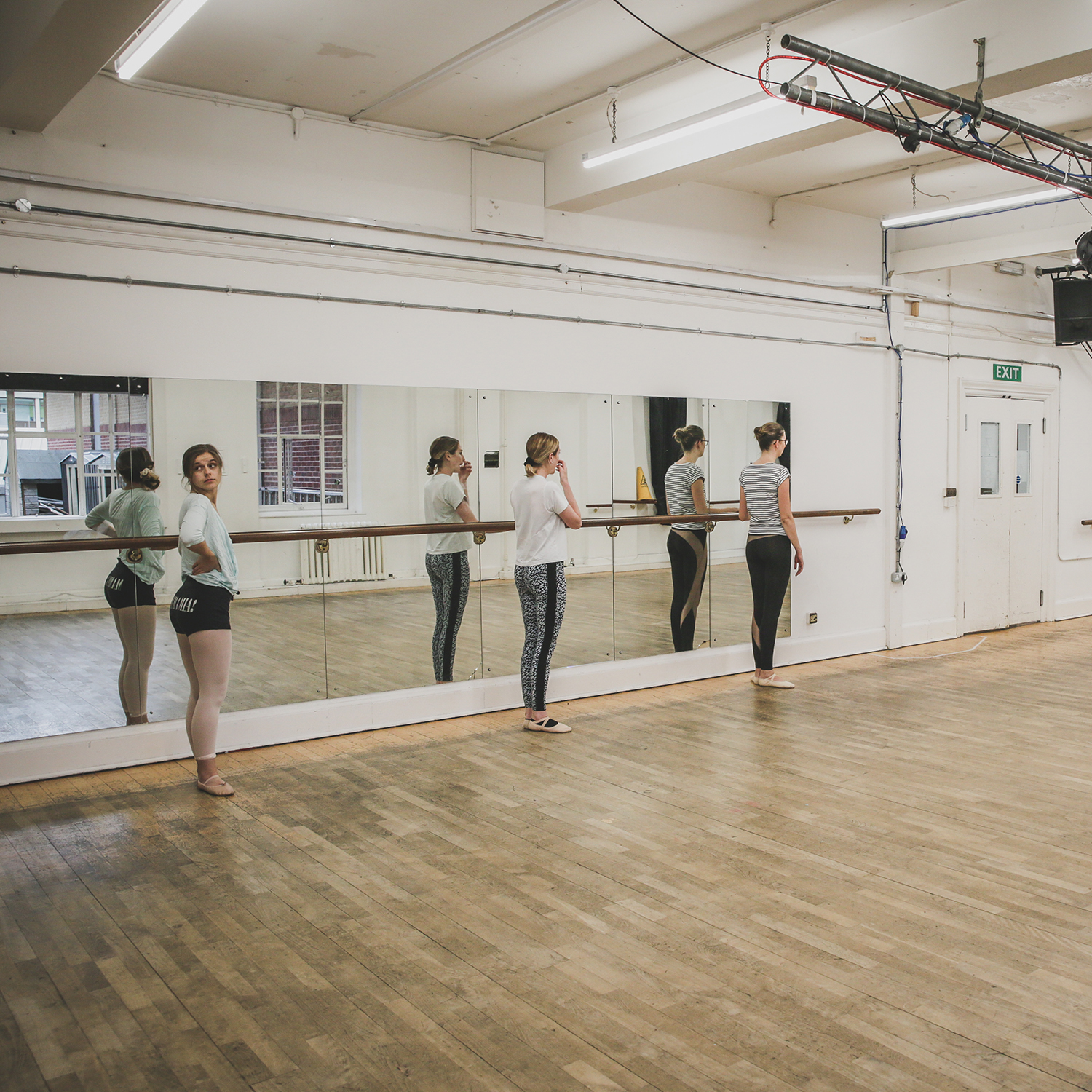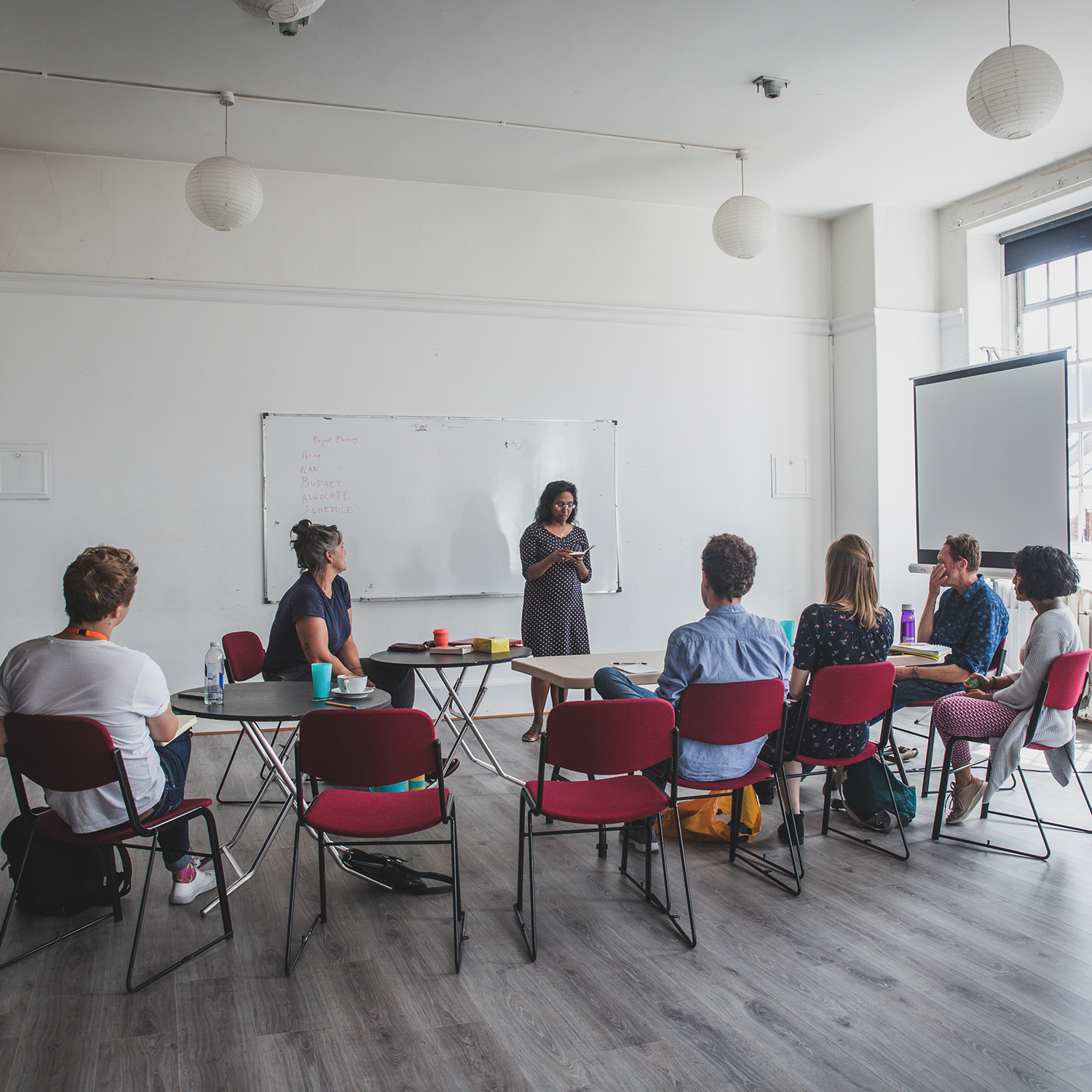 £18 - £22 per hour
Capacity 40 in theatre style
Capacity 15-20 boardroom style
Laminated floor
Big windows/bright room
One wall mirrored, blackout curtains to cover
THE WORKSHOP

6M X 5.5M, GROUND FLOOR
£23 - £27 per hour
Newly refurbished ground floor space, PA, stage lighting, projector and screen
Capacity 40 in theatre style
Capacity 15 – 20 in boardroom style
Fully accessible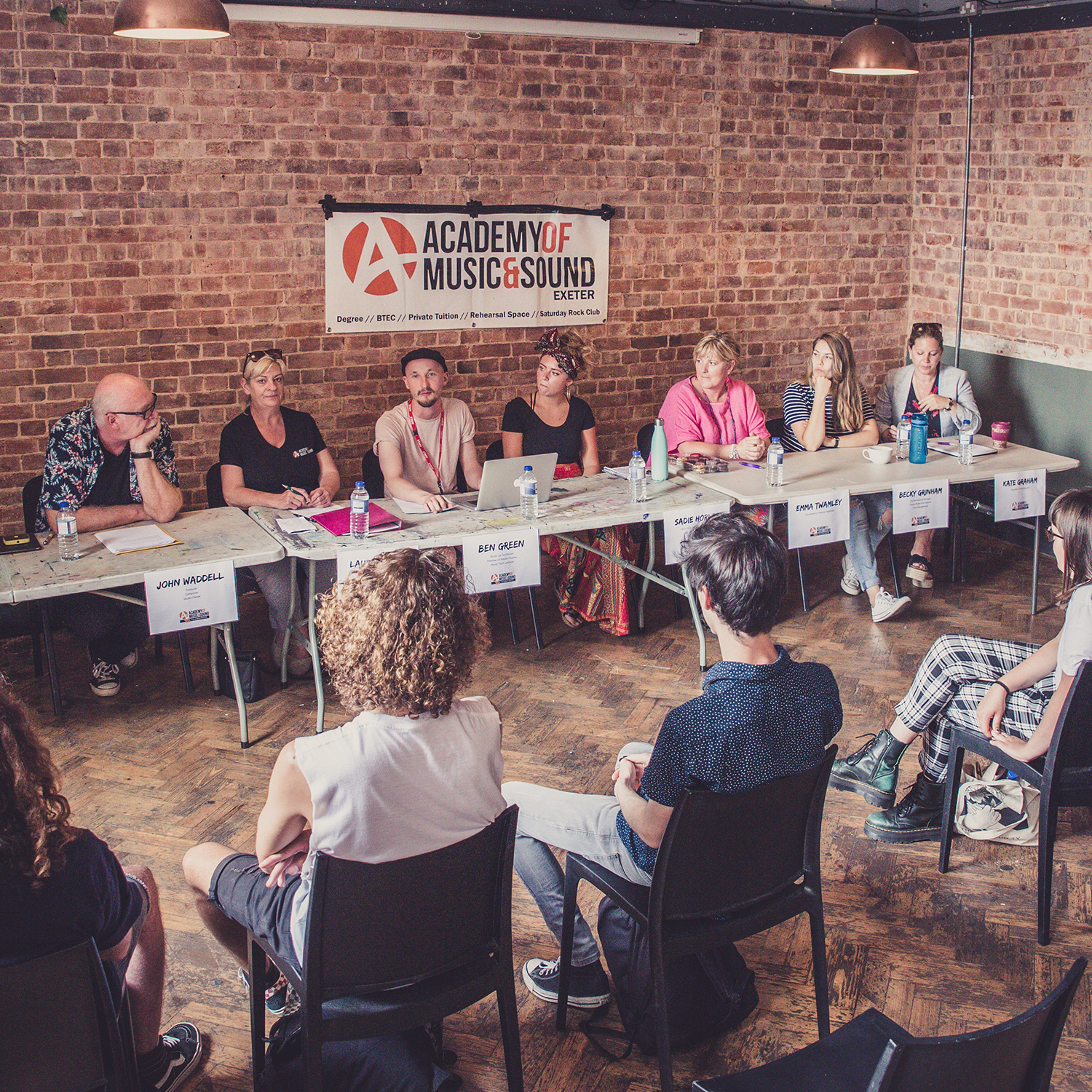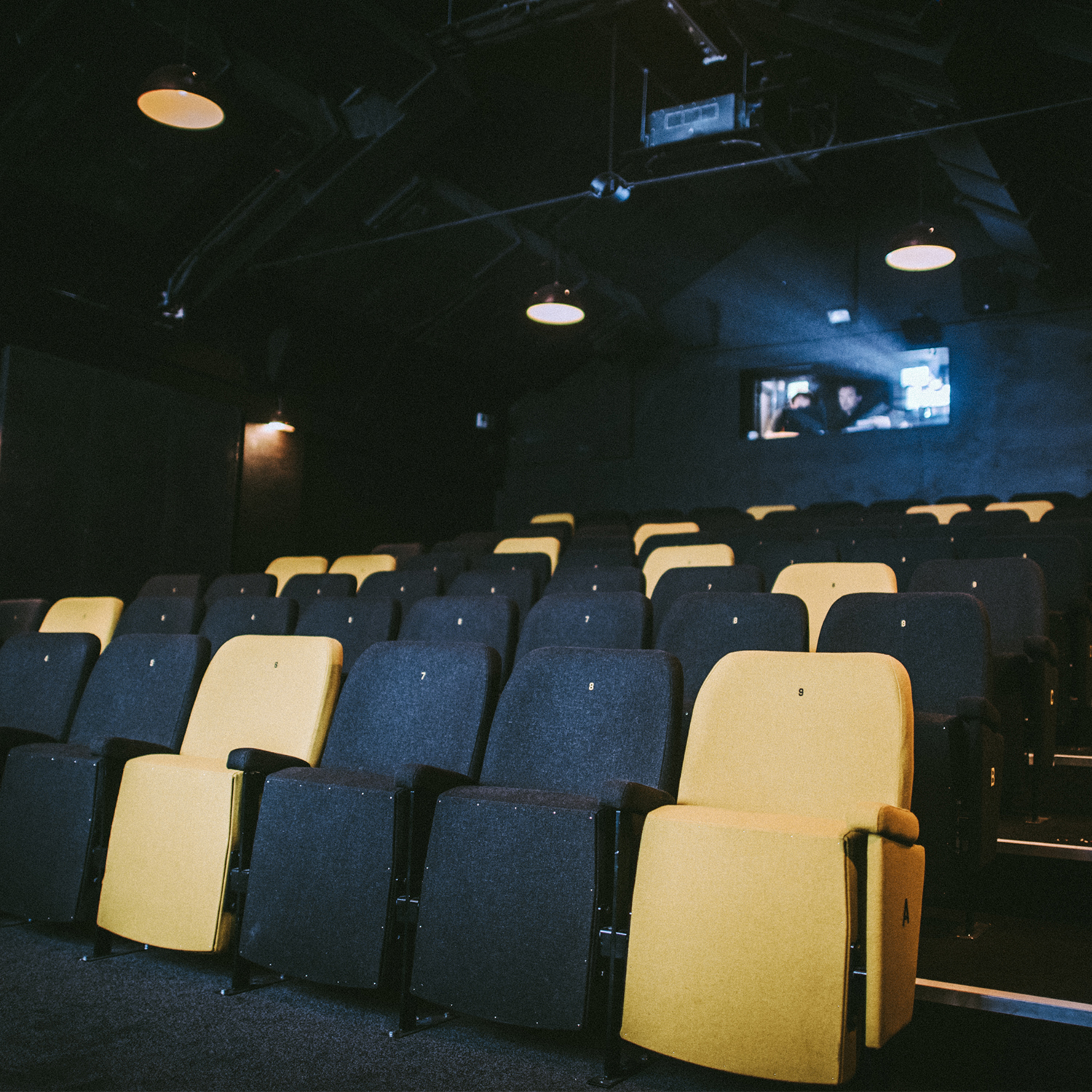 studio 74

cinema (GROUND FLOOR)
Weekday and weekend rates available on request
Technical support from £50, cost depending on requirements
DCP Conversion from £50
Capacity 74 with fixed raked seating
Space includes projector, screen, speakers, and lectern
Good for film screenings, presentations, conferences
Fully accessible
£18 - £22 per hour
Capacity 10 boardroom style
Good for meetings, conferences, small classes
Big windows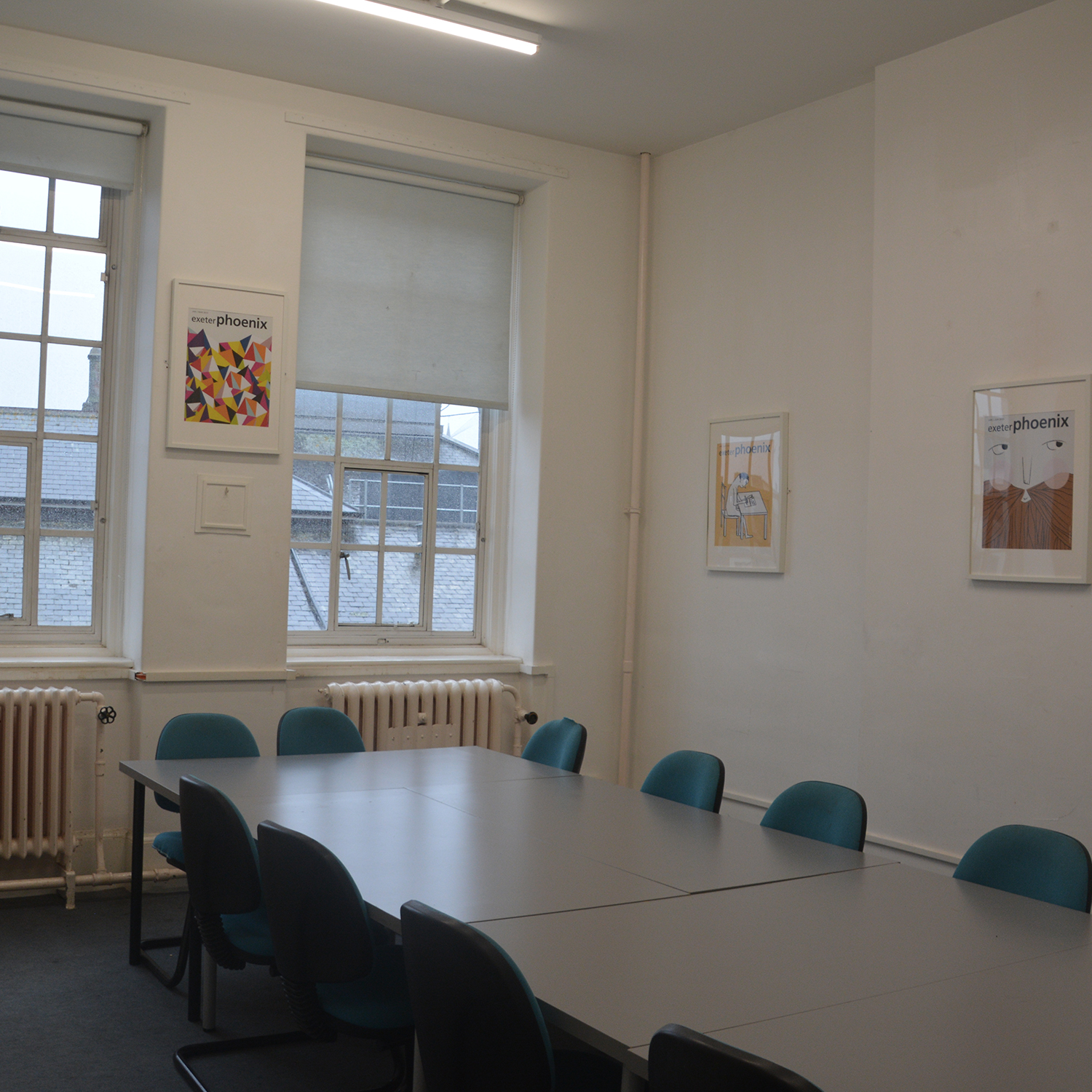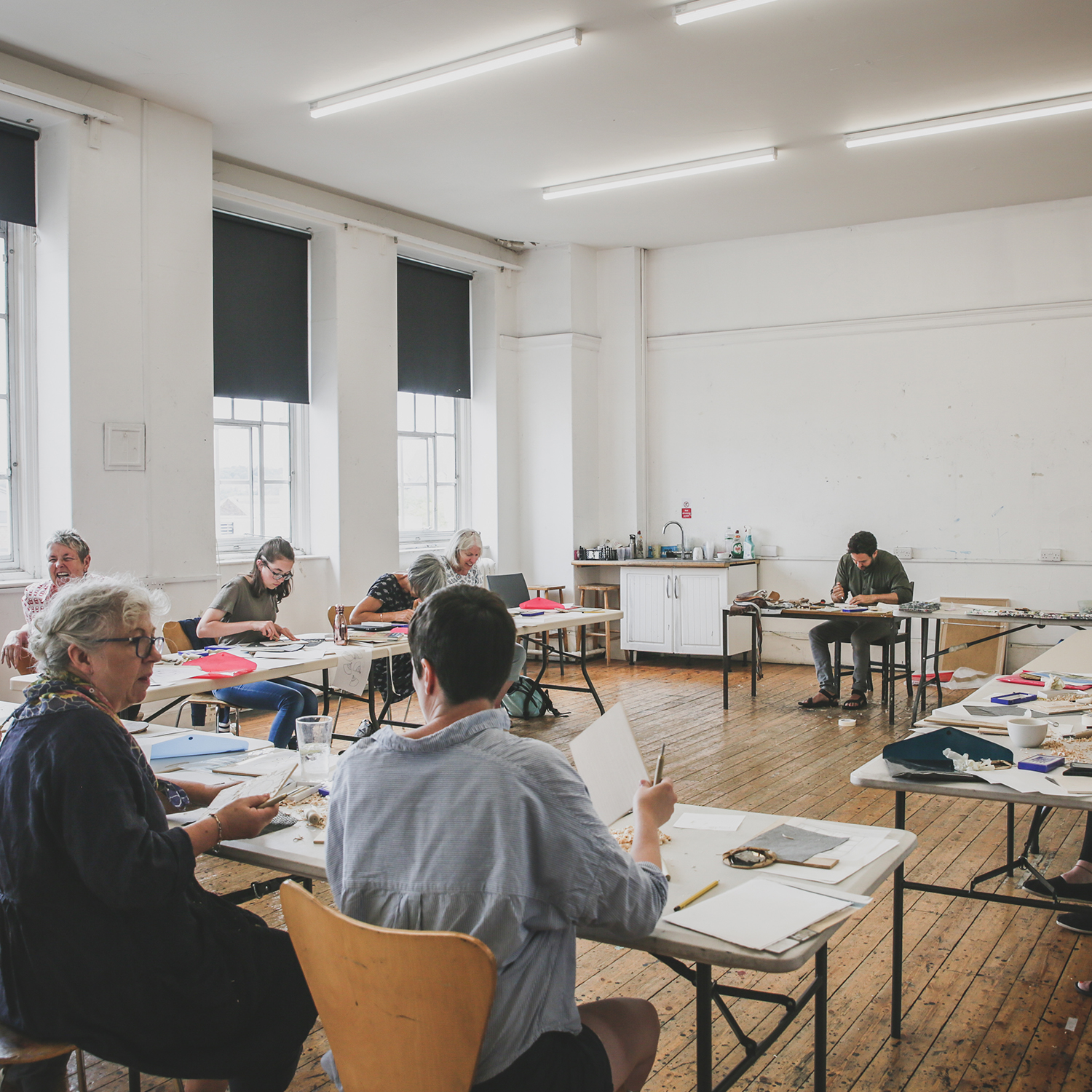 £16 - £20 per hour
Capacity 40 in theatre style
Capacity 15-20 boardroom style
Mirrored wall
Wooden floorboards
Big windows/bright room
One wall mirrored
DIGITAL WORKSHOP

5.5m x 4m
£200 full day / £100 half day (concessions £90 full day / £70 half day)
Individual Mac hire: £20 full day
Mac suite with 7 computers, 6 with full Adobe Creative Suite
Capacity 12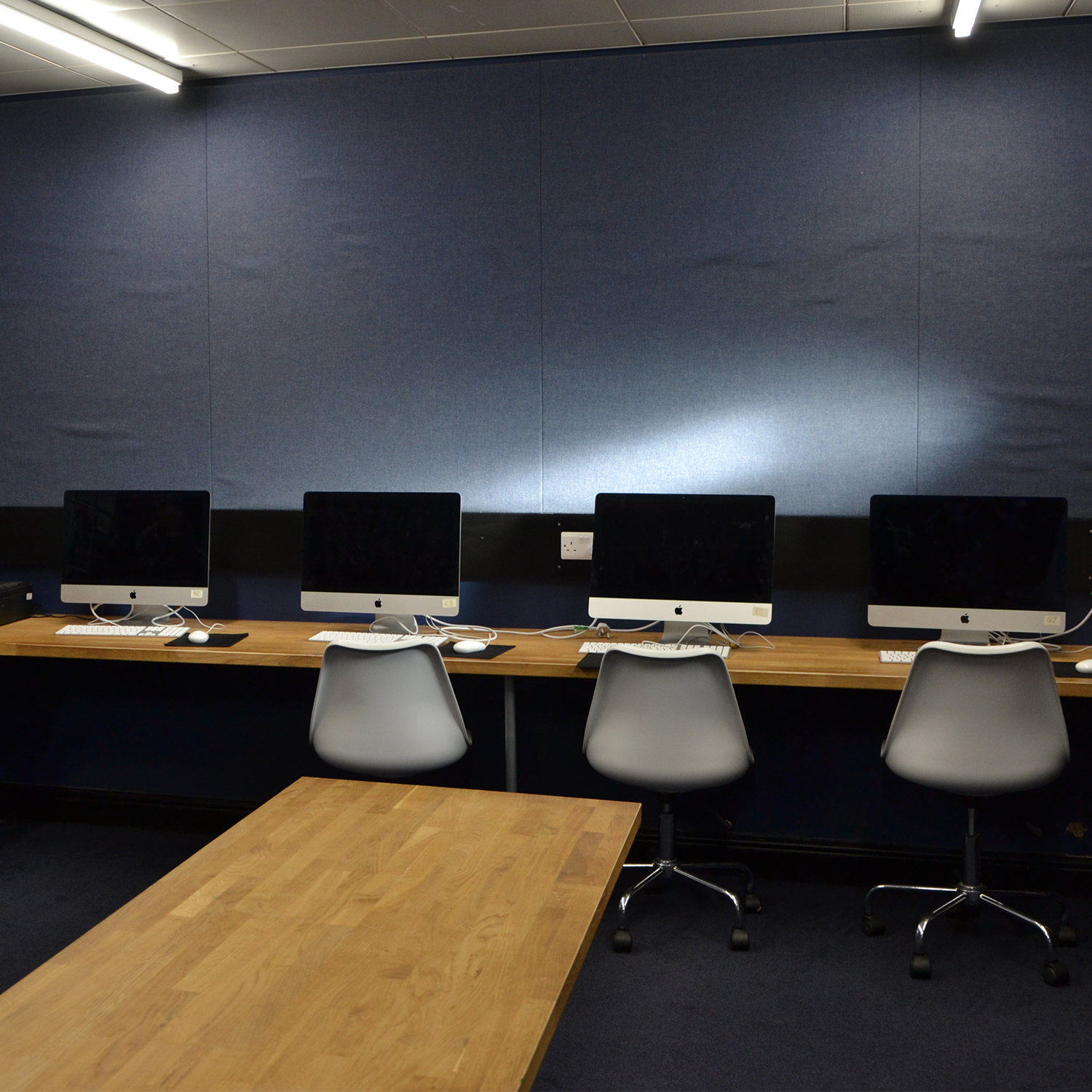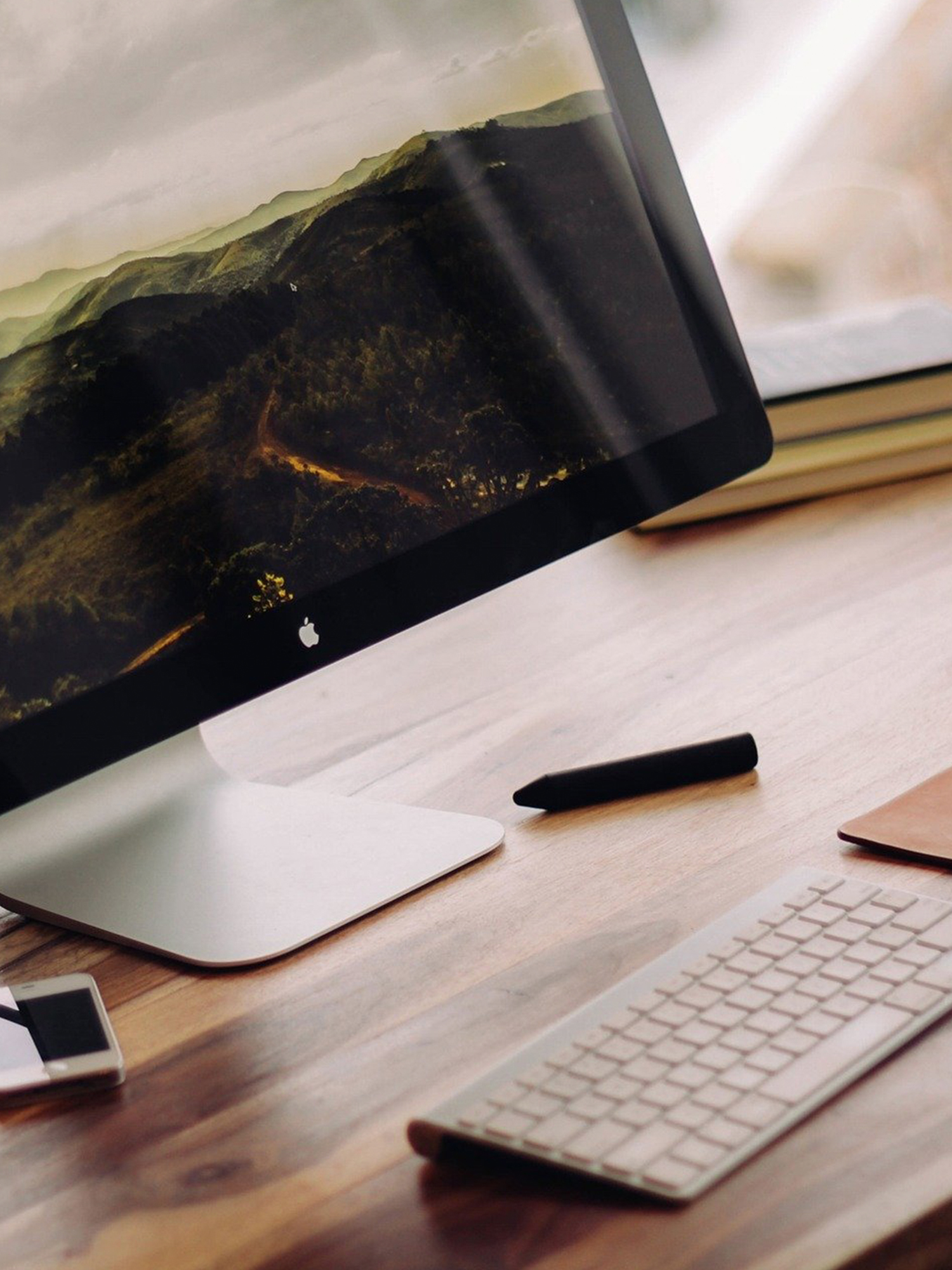 APPLE MAC & DESK SPACE

Hire price: £20 a day
7 Macs are installed with a selection of the latest editions of Adobe Premier Pro, Final Cut Pro, After Effects and the full Adobe Digital Design Suite.
Exeter Phoenix's Digital Workshop is a newly refurbished mac based training suite with high end facilities, wireless connectivity and the latest editions of professional editing and creative software. A great way to work independently on a project or alongside other creative professionals.