Happy Devon Day!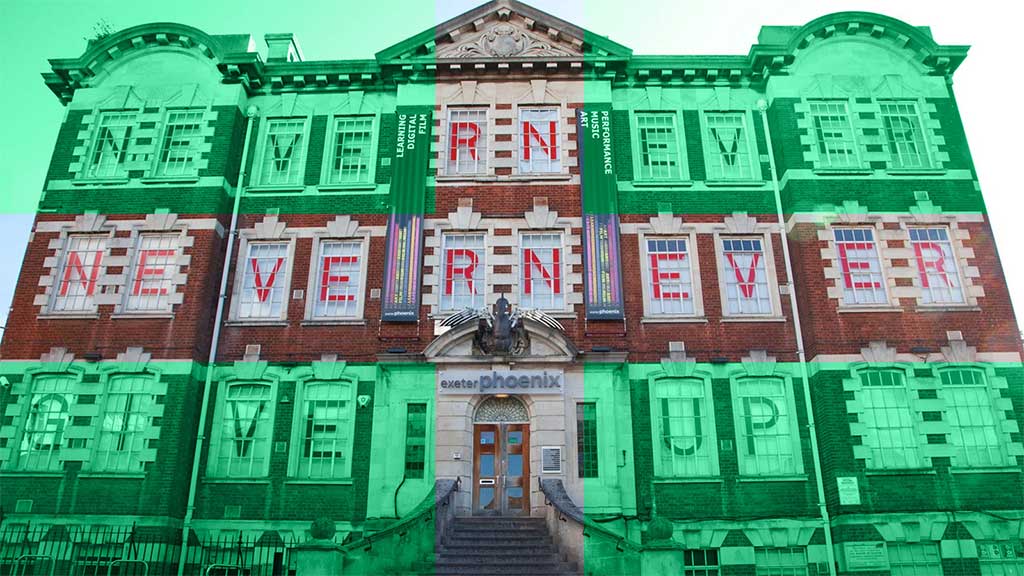 Be you Janner, Exonian or Grockle, we're sure you can all agree that Devon is a pretty lovely place to reside, so happy Devon Day everyone! June 4th is the feast day of Saint Petroc, a Celtic saint important to Devon's history and so the flag of Devon was created in his honour.
Since our opening as 'Exeter Phoenix' in 1999, we've been host to all kinds of Devon born creativity and want to share some of the local talent that's still on offer today.
We are currently hosting the Dartmoor based artist Huhtamaki Wab in our Phoenix gallery. This is a free exhibition open everyday until Sun 27 Jun! Why not add a spot of artistry to your Devon Day this afternoon.
We have several Devon filmmakers working hard on paid film commissions that will premiere at Two Short Nights Film Festival in 2022. This week shortlisting is also underway for our 4 new commissions that are supporting Devon's theatre-makers!
In the coming weeks we have events from Devon performer & playwright Jack Dean, a film screening in partnership with Refugee Week Exeter, music from Exeter based duo Sound of the Sirens and a myriad of creative art courses led by Devon artist Sarah John.