October Half Term at Exeter Phoenix
Published September 27, 2022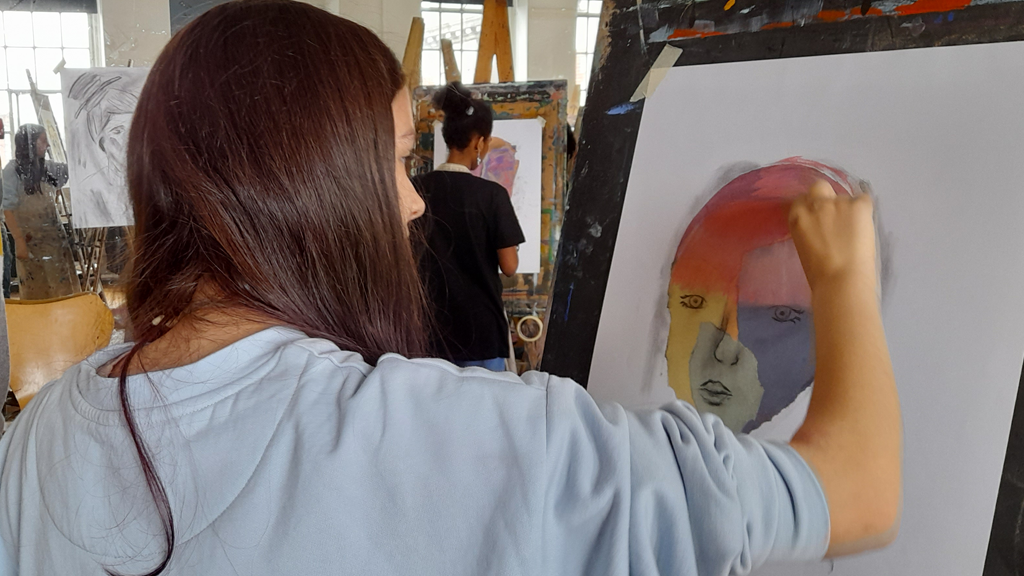 Looking for some indoor activities for all the family this October half term?
We've got something for everyone in our programme - from theatre shows, to all-new art exhibitions, to spooky themed workshops in time for Halloween! We can't wait to welcome you back!
TESSA BIDE PRODUCTIONS
MON 24 OCT | 2pm | Age 3+
Man's dream to reach the stars leaves the world in ruins and disturbs the sleeping dinosaurs. Will they wake up and save planet Earth?
AT EXETER LIBRARY
TUE 25 OCT | 6.30pm | Age 6+
You know the Brothers Grimm? The famous storytellers…or story stealers more like! Their sisters were the true brains behind the books, but thanks to a treacherous father, a nasty curse and a great big dollop of bad luck, you've probably never heard of them.
FILM SCREENING
VARIOUS DATES (SEE WEBSITE) | RATED 12
THE LOST KING reunites the creative team behind the hit film Philomena and tells the legendary, true-tale behind the rediscovery of King Richard III burial site.
FREE EXHIBITION
FRI 16 SEP  - SUN 06 NOV | OPEN DAILY
The welcome return of Exeter Contemporary Open, which presents a significant annual showcase of some of the best emerging and established contemporary visual artists from across the UK. Make sure to vote for your favourites!
FAMILY WORKSHOP
TUE 25 OCT | 2pm | Age 8+
£20* per pair (£10* per additional person)
Work in pairs with a family member or friend and use fun techniques to create portraits of each other.
THU 27 OCT - FRI 28 OCT | 10am - 4pm | Age 8-13
This two day workshop will give an introduction into digital composites, green screen and stop frame animation by combining video footage of you battling a stop motion monster or villain of your own creation!