Two Short Nights: Audience Choice Award Winner Announced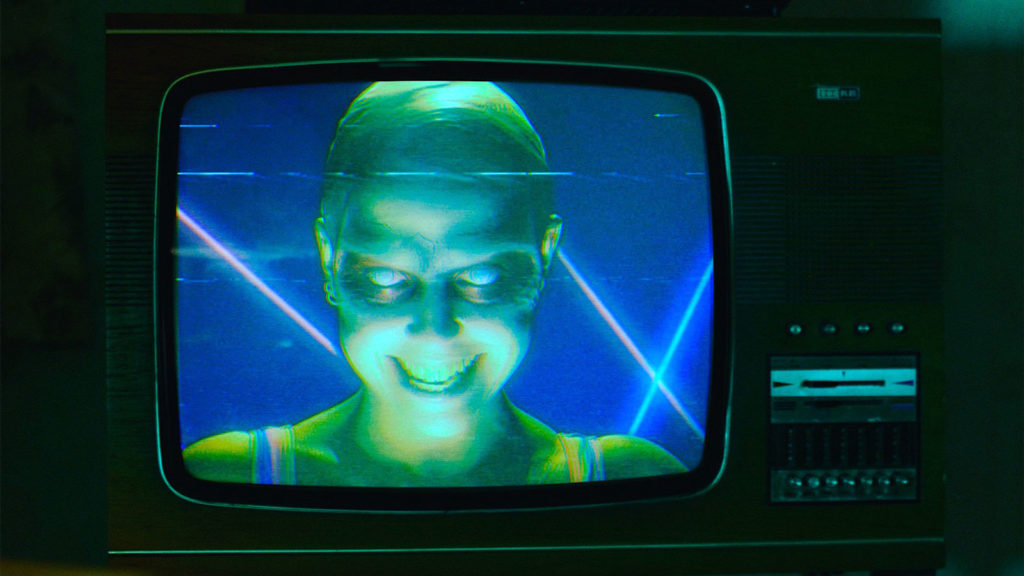 The results are in! Exeter Phoenix and Two Short Nights are delighted to announce Bryan M. Ferguson as the winner of the Audience Choice Award for his short film, Satanic Panic '87.
All of the short films screened at Two Short Nights were eligible for the award and audiences were invited to vote online for their favourite film.
Bryan M. Ferguson, who has screened previous work at Two Short Nights, will be presented with a bespoke, one-of-a-kind award by artist scotty Gillespie as well as, a year-long premium membership for Production Base and other prizes.
On hearing he had won Bryan commented 'It's truly brilliant knowing the audiences at Two Short Nights are sickos like me! Thank you all so much and I'll see you in Hell!'. 
Check out festival collaborator Olivia Leonard's review of Satanic Panic '87 here >>
Find out more about Two Short Nights 2021 here >>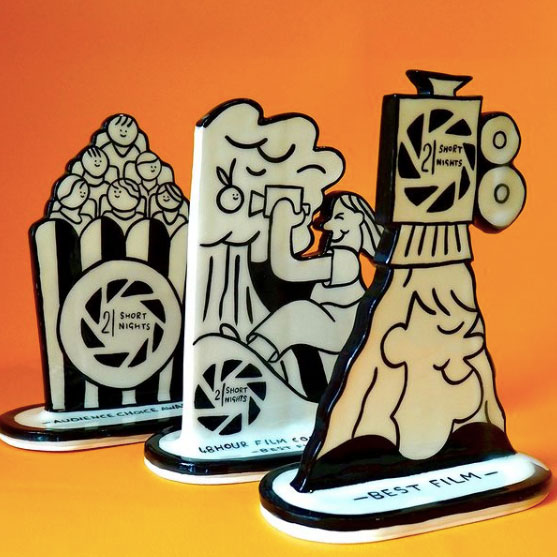 This year's festival awards were created by artist Scotty Gillespie.
You can find out more about Scotty's work and the creative process behind these awards here >>