Two Short Nights Collaborations: Scotty Gillespie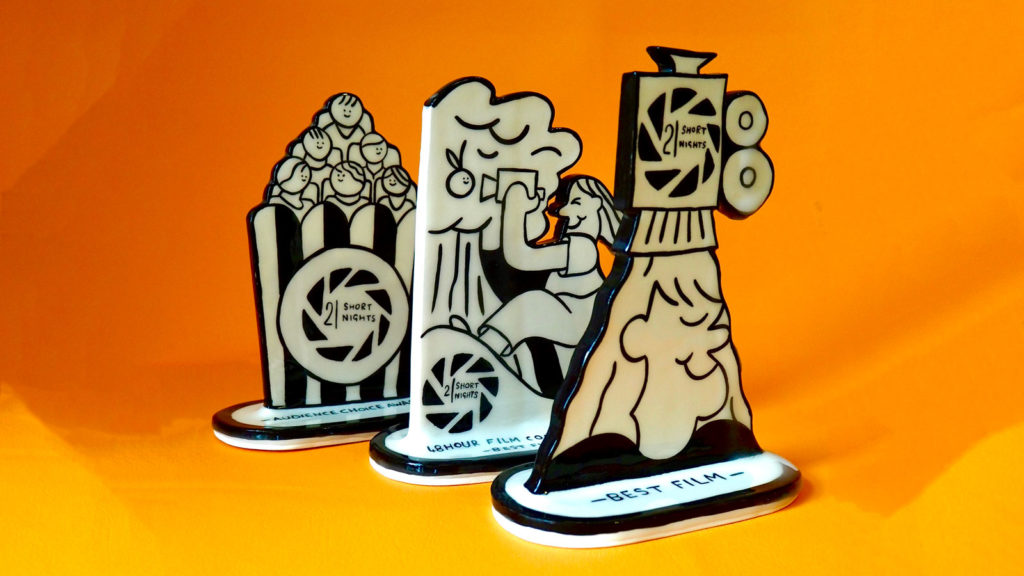 This year, Two Short Nights Film Festival has had the privilege of working with a number of creative collaborators, including artist Scotty Gillespie.
We were bowled over by the delightful trophies Scotty Gillespie designed for this year's festival awards.
Listen to Scotty talk about his creative process in the video below, or find him on Instagram.