Comments Off

on Meet the Speaker: Toby Strong
Toby Strong is a multi-Emmy and Bafta winning wildlife cameraman, who has worked on many of the BBC's landmark series throughout his career. Over the last 25 years Toby has travelled across every continent, from crossing the Sahara with camels to sailing to the Galapagos, from the Himalayas to the ice caves on the peak of mount Erebus in Antarctica.
As someone who has seen the beauty of this world but also its demise, Toby cares very deeply and his talk is full of passion, extraordinary tales, humour, and heart. Read on to find out about Toby's greatest inspirations and what you can expect from his upcoming talk, Through a Wild Lens.
Tell us a bit about your background – have you always been interested in wildlife photography and the environment?
I grew up in the Dorset countryside searching for adders, badgers and fossils.
My love of the natural world and wild places stems from my gran who was a gardener and great naturalist, and my gamekeeping father. After getting a very bad degree in engineering I developed an early passion for exploration and a love of beauty.
I spent a year in the south of France doing an apprenticeship with a wonderfully creative and forward-thinking Danish film maker. We made films on insects, snakes, and lizards. He was both a great naturalist and great naturist, the days were long and eventful!
In the last 25 odd years I've had the privilege to film on every continent and in most environments. I've been lucky enough to work on a lot of the big wildlife series over the last couple of decades (Planet earth 2 and 3, frozen planet 2, One strange Rock, Human planet, blue planet 2, etc).
For nearly half a year, I followed the mountain gorillas of Uganda and Rwanda and a season walking with the black bears up on the Canadian border. I've been lucky enough to film and share amazingly intimate time with hugely emblematic species, nearly two decades filming the Elephants of East Africa. Worked with the cheetahs of the Masai mara on big cat for four series.
I love working in different genres and bringing skills and techniques from documentaries, music and drama into my filming.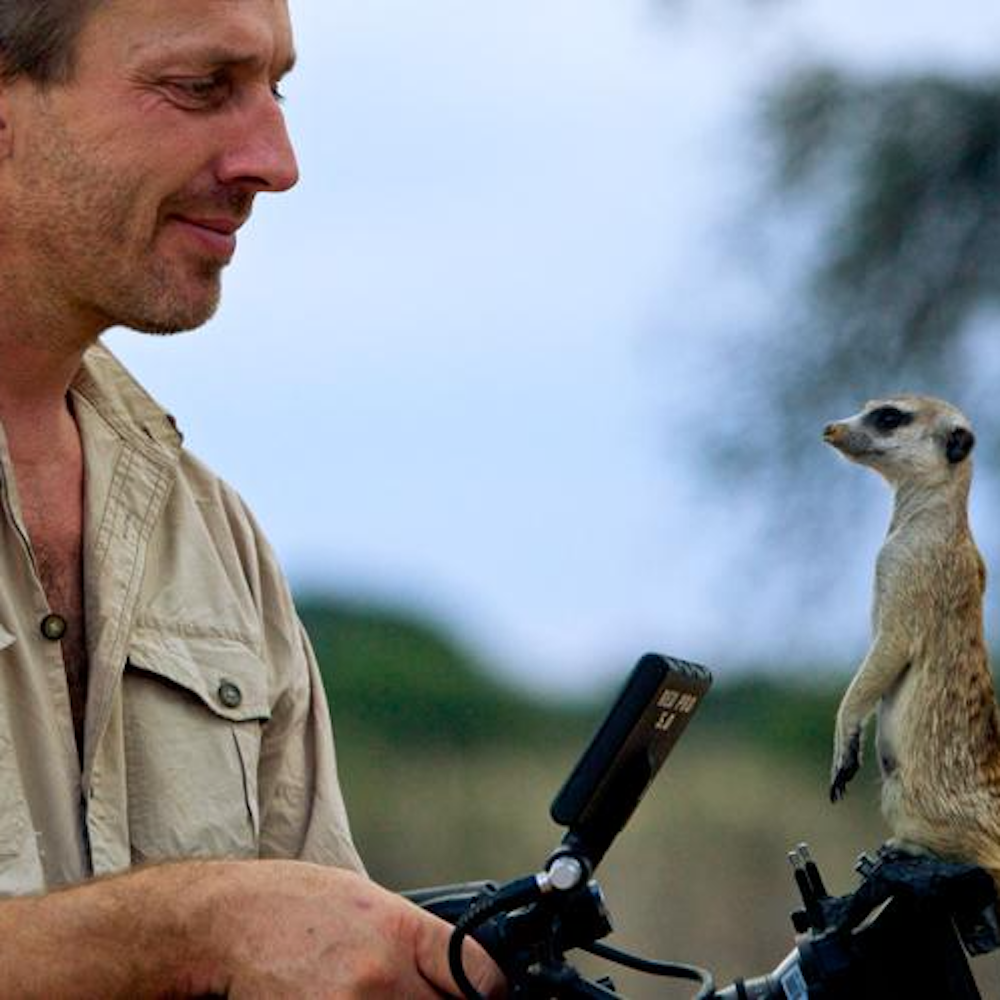 What inspired you to get into wildlife cinematography?
Initially I led expeditions, before heading to Africa on a one-way ticket, where I wanted to live as a game warden and to show people the magic of our natural world.
Then I was introduced to photography and through my love of this newfound passion I realised I could reach so many more people and my path shifted to the one I've been lucky enough to be on for the last quarter of a century.
You have been to some incredible places over the course of your career, are there any experiences which have stood out for you?
It's so very hard to pick favorites ... East Africa never releases its hold on me, and any dawn spent waking by a fire with the distant roar of lions is a good day! Also, Antarctica for its sheer magnitude and brutal splendor has got to be a favourite. On my last trip for welcome to Earth, I got to spend time in the ice caves on top of mount Erebus which was utterly unique.
Throughout your career, you have witnessed firsthand the environmental challenges facing our planet, are there any causes that are particularly close to your heart, and have you made any changes in your day-to-day life to try and address them?
I find this a hard question; I have seen much of the world that is in crisis and a lot that is now too late.
It is hard for individuals to know how to make a difference. But it is through the individual that change is happening. Through our buying choices it is dictating the food on our shelves, packaging, and choice. If we choose not to buy food in plastic... food will not be sold in plastic, it's that simple. If we only buy free range eggs, only free-range eggs will be farmed. Through our buying choices, those in power see what us the individuals, the people, the voters consider important, and this is what will then be acted on.
Also, something that is very close to my heart is our school we have built in Madagascar. Over the last couple of years, we have gone from no school to one with over 200 students and three full time teachers. It's a really good news story and something I'm very proud of.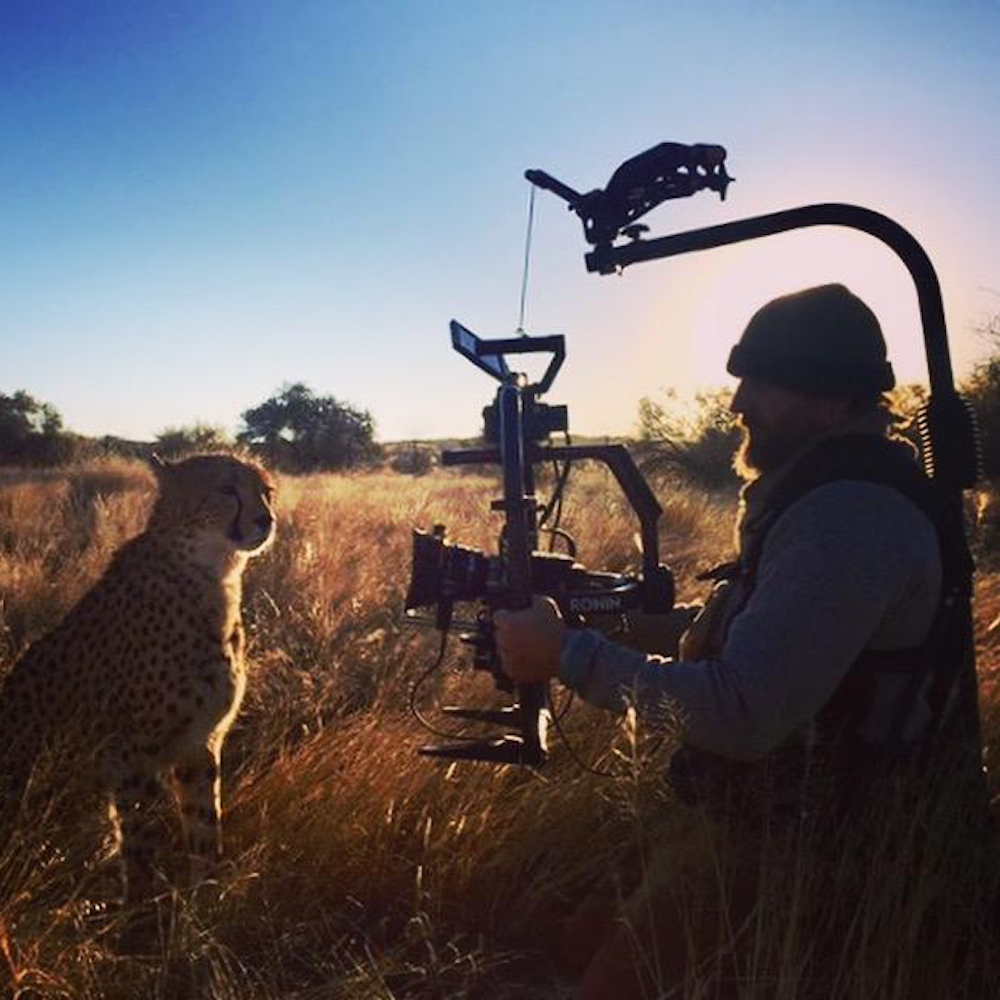 What can audiences expect from your talk?
I hope everyone who comes will have an evening of tales from the wilderness. Stories of wonderous animals and people. A heartfelt talk I can guarantee, humour I can aim for but with less certainty of delivering!
I am no expert in any field, but I have been blessed to see much of this world and I look forward immensely to sharing tales from the last 25 years.
Raising awareness about environmental issues is clearly something you are very passionate about, is there a take home message that you would like audiences to come away with?
Yes, I would echo my answer from earlier that people's buying choices hold immense power when viewed as a collective whole.
This tiny planet of ours is so very precious and our time on it is but a beat of a mosquito's wings. Let's smile and hug those we love and take more joy in this remarkable place we call home.