Studio Painting
Six Week Course
Category
Book Now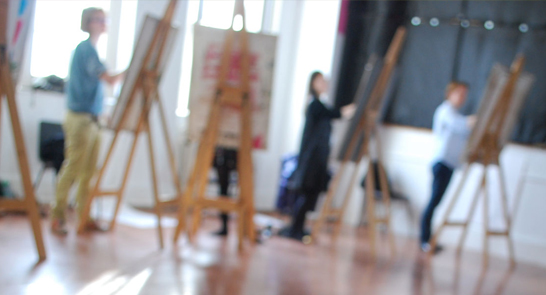 Studio Painting
*Please note that there is a £1.50 fee per transaction
**SOLD OUT**
Studio Painting: Six Week Course
This six-week class illuminates and clarifies many of the cornerstone aspects of painting.  Focussing on oil or acrylic paint and using studio still-life set ups and traditional atelier methods, learn the importance of drawing, value, colour theory, composition, edges and expression in your painting. Discover how to identify key aspects of the subject, the best ways to represent them and how to enjoy the painting process.
Previous drawing instruction is required, painting experience is preferred.
If you have any queries, please email learning@localhost
Professional Tutor:
Ken Cosgrove
A USA native, Ken trained at Ringling School of Art and Design where he earned a BFA studying classical painting. His early years as an abstract painter were influ-enced by the structural simplicity evident in the works of contemporary painters such as Robert Motherwell and Franz Kline. In more recent years he is strongly in-fluenced by the New York Ashcan School painters of the early 20th century such as Robert Henri, George Bellows and Thomas Eakins. No artist has provided stronger influence than the subtle and powerful Kathe Kollwitz.
Ken has also explored his craft through graphic design and illustration. Clients have included The White House, Apple Computers, The National Air and Space Museum and The National Holocaust Memorial Museum, among others. His work has been exhibited nationally and regionally in permanent and private collections.
VENUE: EXETER PHOENIX