Sculpt A Selfie
Category
Other Information
ages 8-14
Book Now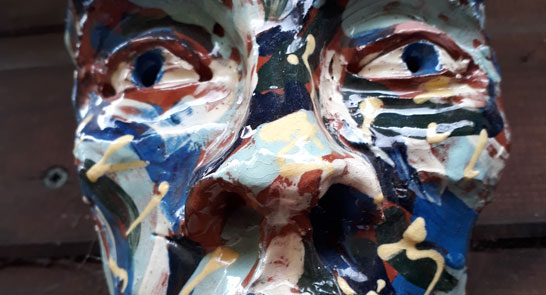 Sculpt A Selfie
*Subject to a £1 ticketing system charge. We don't charge this to make a profit. Find out more >>
Sculpt A Selfie
Create a clay model of your own face in this fun workshop. Tutor Sarah John will take you through some of the basics of mask making in clay showing you how to form a face for you to sculpt your own selfie.
Course Tutor: Sarah John – BA Hons Applied Arts (Ceramics)/PTLLS
Sarah is a practising ceramics and fine artist and is a regular tutor at Exeter Phoenix. Observation of human and natural form (in both 2D and 3D media) has remained central to her interests. Sarah focuses on learning 'ways to see', that are key for expressing the world of form around us, and on sharing skills and techniques in an informal atmosphere, which bring out the best creative ideas.
Venue: Exeter Phoenix