iPad Art
Category
Other Information
one day workshop
Book Now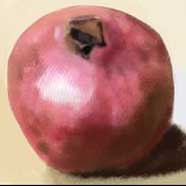 iPad Art
iPad Art with David Chandler
Way before canvases were ready made and paint came in tubes, artists were embracing new technology as a way of firing their imaginations and creating original works that would speak for the next generation. The iPad is not a replacement for your oils, watercolours and pastels but a powerful and extremely useful addition to your kit box. Knowing your app from elbow, however, is only the beginning. In simple, straightforward terms, David guides you through the technological maze and to show you how to make iPad art that really convinces.
Class size: max 10
This workshop is likely to fill up quickly, so if you're interested, please do book in good time.
All attendees of this class get 20% off all food and hot drinks at our Café Bar on the workshop day.
VENUE: EXETER PHOENIX