Cloth Club
[Social] Practice
Category
Other Information
Evening Class
Book Now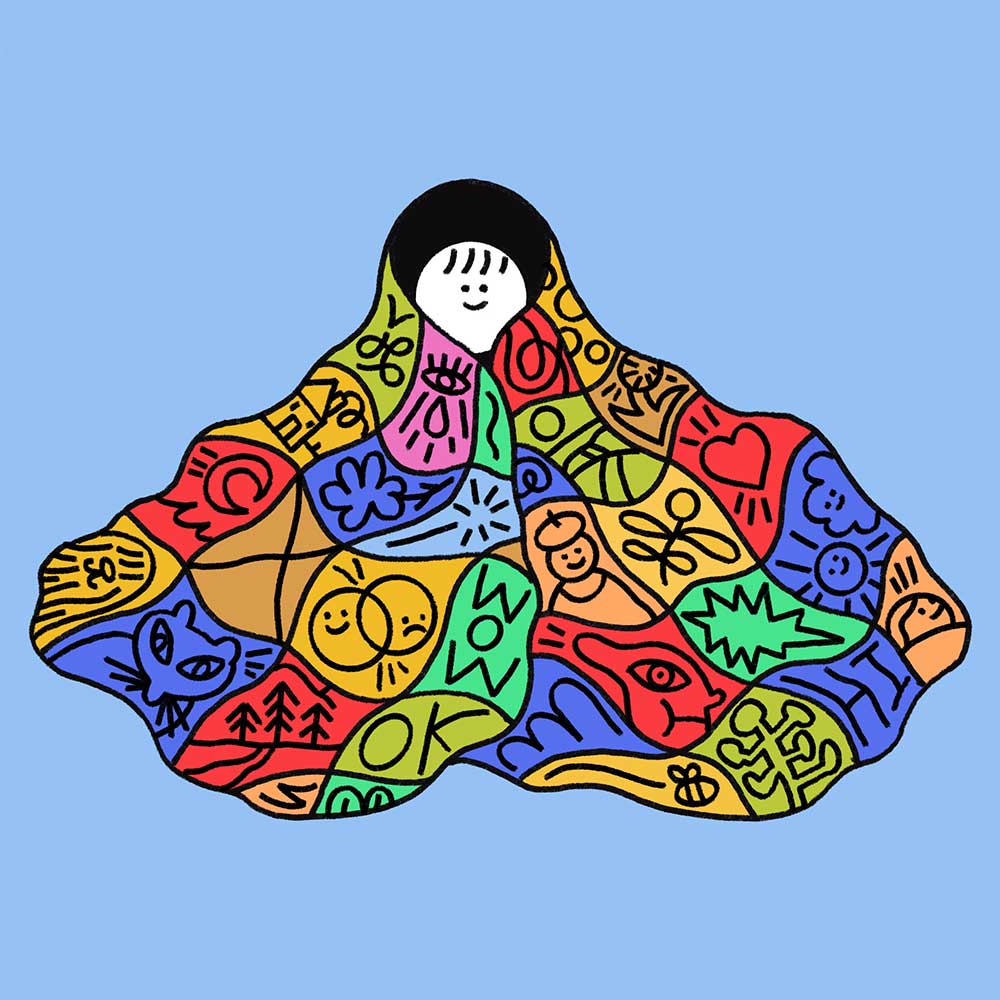 Cloth Club
Cloth Club is a new addition to our Social [practice] programme; an ongoing series of hosted workshops and events that will explore collaboration, collective making, skill sharing and in these upcoming sessions our relationship with textiles.
During lockdown cloth has protected us, clothed us in leisure wear and kept some of us busy with projects. We have created order from chaos through mending and delving into our stores of scrap textiles to create something new. We've sent each other messages of hope and reassurance stitched and printed onto clothing, tote bags and banners and made fabric friends to keep us company.
As we re-emerge and reconnect after the isolation and introversion of lockdown Cloth Club feels like a good place to share and explore some of the experiences we've had during this time.
Most of us have a hoard of saved fabrics and old clothes that are just waiting for their next moment to shine. We will also have plenty of materials and hand sewing tools to share but do bring along any fabrics you want to contribute. These sessions are about sharing ideas and taking part and we welcome stitchers of all abilities.
---
Illustrator and maker Scotty Gillespie and artist Maddy Hearn will be hosting the first two sessions, inviting us to get collectively creative in the co -production of a Recovery Blanket.
'A comfort object and a spontaneous social space – I'm thinking of the blanket as a device for recovery and wellbeing. I'd like us to explore the blanket as an evolving structure for wellbeing – a cosy canopy to spend time under and a surface for assembly to discuss and fix a collection of emblems for well-being.'
– MADDY
'Think of it as a communal fort blanket to reconnect, build and breathe life back into your dusty attic fabric .Stitching our stories together and sharing them in a cosy safe space.'
– SCOTTY
---
[Social] Practice
Social [practice] sessions offer an alternative forum for artists and creative producers to explore sharing / meeting and making / hosting / skill exchange and collaborative practice.
 Meet and make together over a drink with a series of practical projects hosted by creative practitioners.
---
Scotty Gillespie is a multidisciplinary illustrator whose work consists of bright, optimistic imagery and celebrating inclusivity, playfulness and tenderness. Their practice spans across illustration, textiles, animation and ceramics.
Maddy Hearn uses collage in its simplest form to assemble picture books and 'collage salads'. Working with an accumulation of found material, she cuts out and sorts pictures from books, brochures and food packaging to find compelling sequences. Having sewn for solace over the pandemic, she's cut up her old clothes to hand stitch pet friends and pocket dolls working from uncomplicated felt-tip patterns.
---
VENUE: EXETER PHOENIX
---
*Subject to a £1.50 ticketing system charge. We don't charge this to make a profit. Find out more >>