Young Audience Panel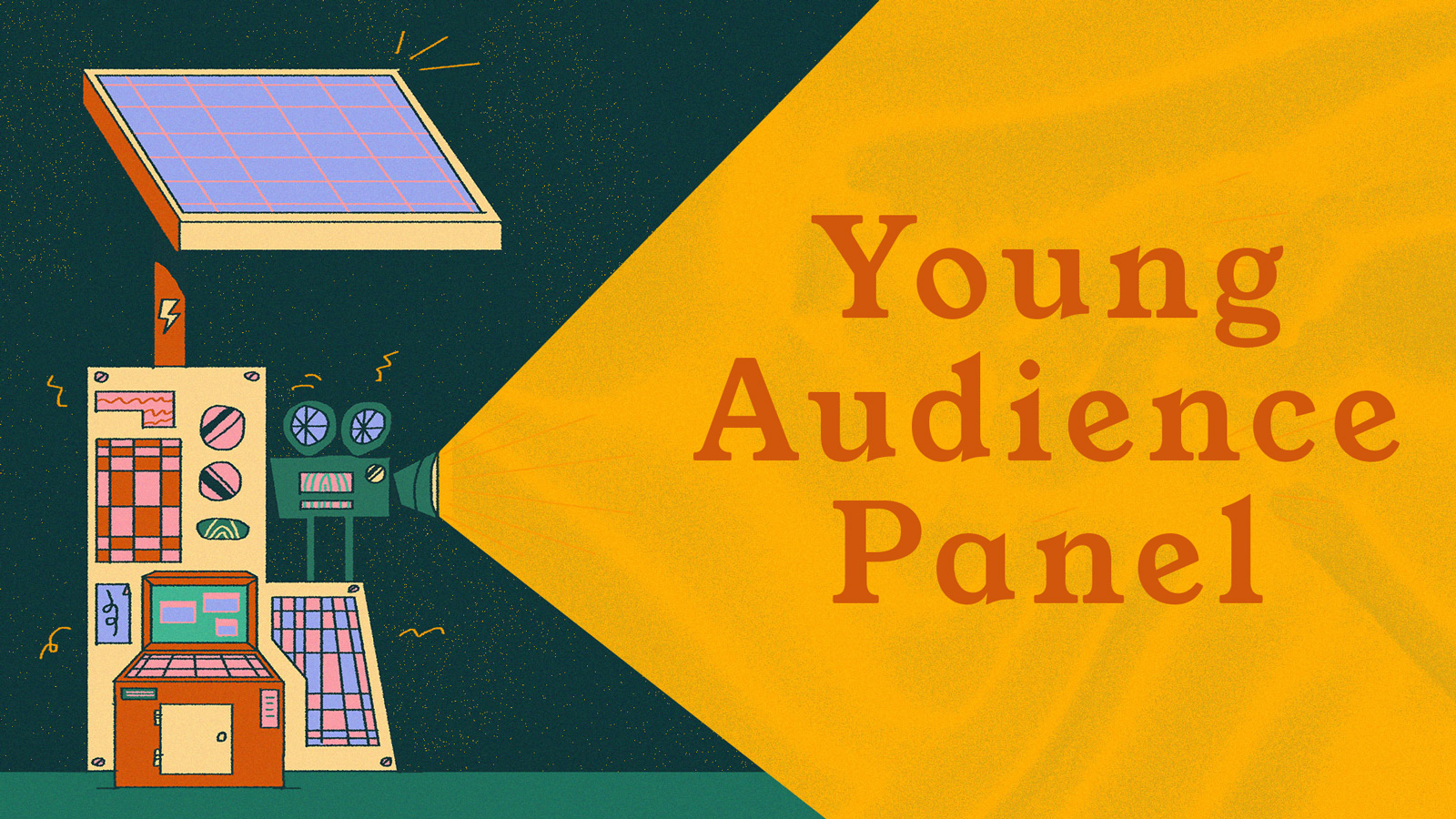 About The Young Audience Panel
Exeter Phoenix puts the audience at the heart of everything we do. We want our spaces to be welcoming, inspiring and inclusive to all.  We recognise we could do more to fulfil this vision and are taking steps to improve this. 
In our first steps to make changes, with the support of our Freelance Outreach Coordinator Thea Berry,  we have brought together a panel of young people. 
The Young Audience Panel will join us in building a better future for young cinema audiences. With a focus on underrepresented communities, Exeter Phoenix are working to make changes with:
The young audiences cinema offer at Exeter Phoenix 

The way Exeter Phoenix communicates with young people and in particular BAME audiences

Opportunities to engage and contribute to the Exeter Phoenix cinema and film activity. 
We want the group to challenge our understanding of what young audiences really want from their local independent cinema by asking questions and contributing ideas that will feed into a new strategy for reaching underrepresented young people and help build a sustainable, brighter future for young cinema audiences in Exeter.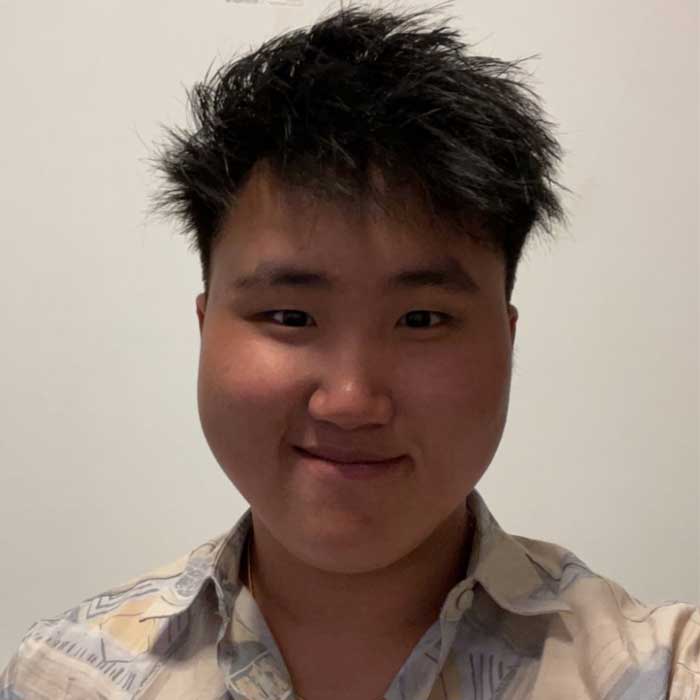 Ho-Ming Tang
Ming (he/him) is a 2nd Year Film & Television studying at the University of Exeter.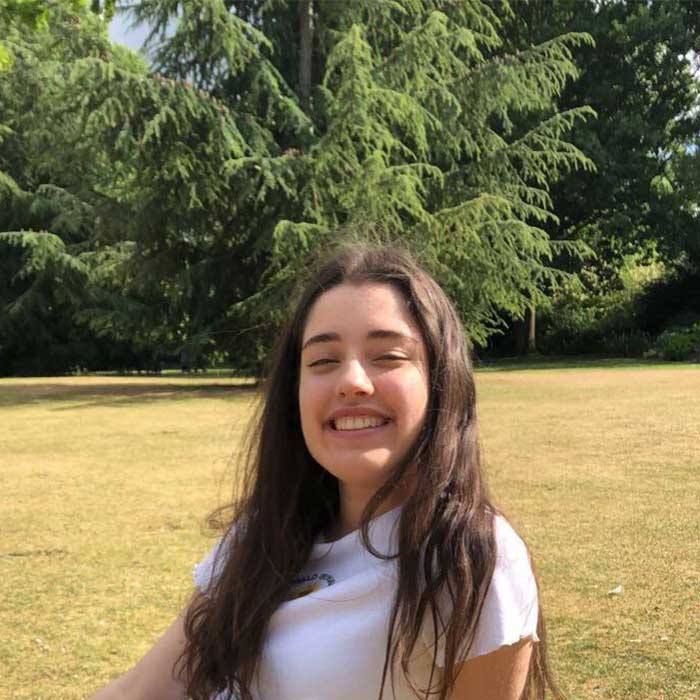 Sophie Sanders
Sophie is a current university student with experience in arts and culture research. She is excited to share her passion for film, sustainability and community arts as part of the panel.
Ella Moorhouse
Ella Moorhouse (she/her) studied Film Studies at Exeter College and is an aspiring screenwriter. She lives by the sea and currently runs her own business selling vintage clothes.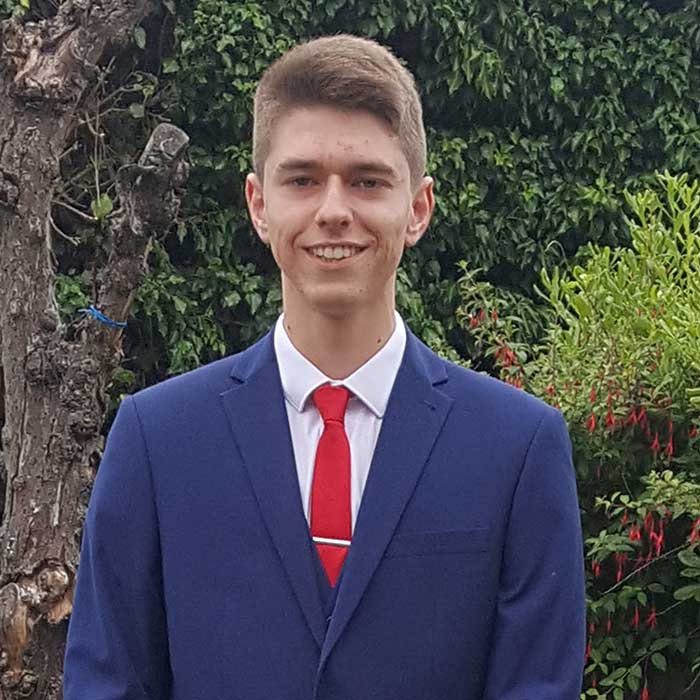 matthew Palmer
Matt is a medical sciences student at the University of Exeter with an avid passion for film and visiting the cinema. Matt will be co-President of the University Campus Cinema next year.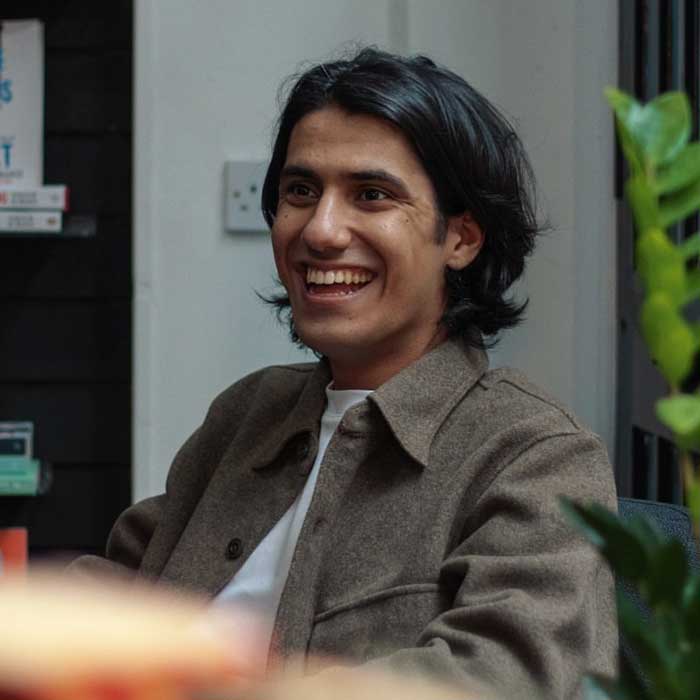 Arsalan Motavali
Arsalan is currently finishing his MA in International Film Business at Exeter / London Film School. He is interested in many aspects of the film business including acquisitions, distribution and programming.
He is excited to play a small role in drawing more diverse audiences to Phoenix, to more closely align with the increasingly diverse filmmaking talents and subject matters that are being represented on the big screen.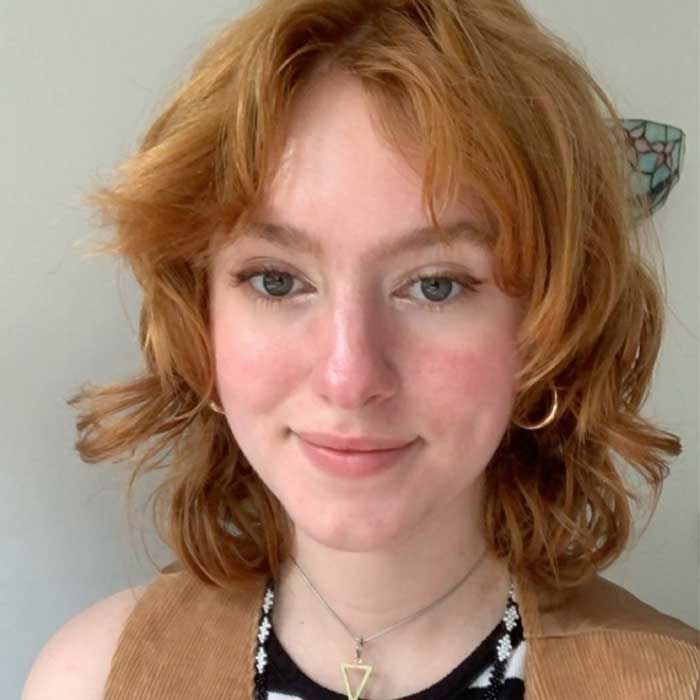 Laura webster
Laura has just graduated from Exeter and she is hoping to go into film programming and/or curation. She loves finding and watching new films and always love taking recommendations from people.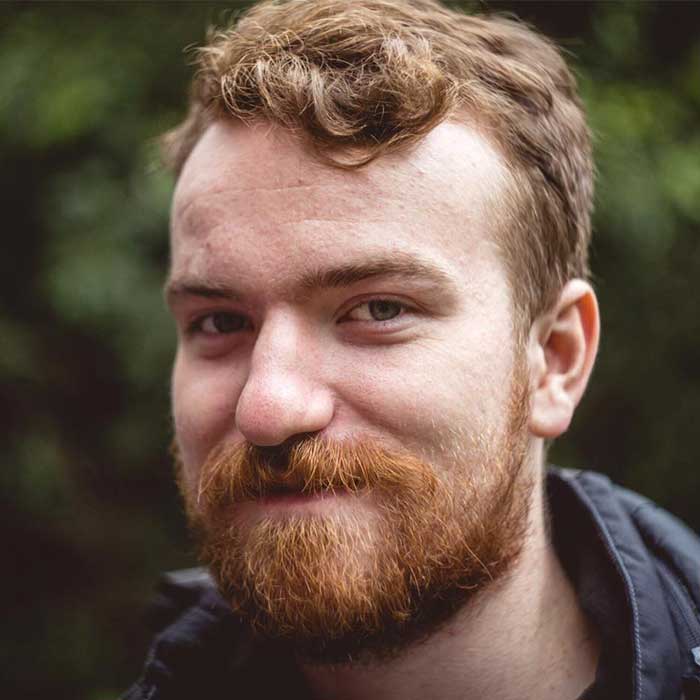 Simeon Costello
Simeon is a short film producer with a background in film festivals and events. He runs Spinning Path, a production company based in Exeter. He has produced multiple award-winning films the most recent of which, Shuttlecock, won Best Short Film at BFI London Film Festival and is currently playing on BBC iPlayer. Simeon has worked as Box Office Manager for Belfast Film Festival and Sales Manager for Cork International Film Festival.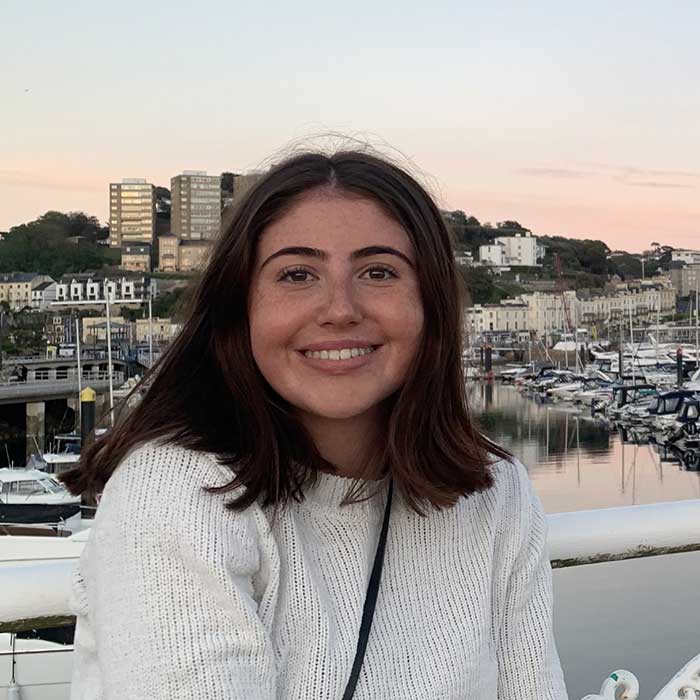 Molly Dwane Evans
Molly recently finished a degree at the University of Exeter, where she studied English and Film & Television Studies. Diversifying film to engage with modern audiences is something she feels strongly about.
Molly is eager to begin a career in film/television and is hoping this course will help her understand a bit more about what film distribution entails.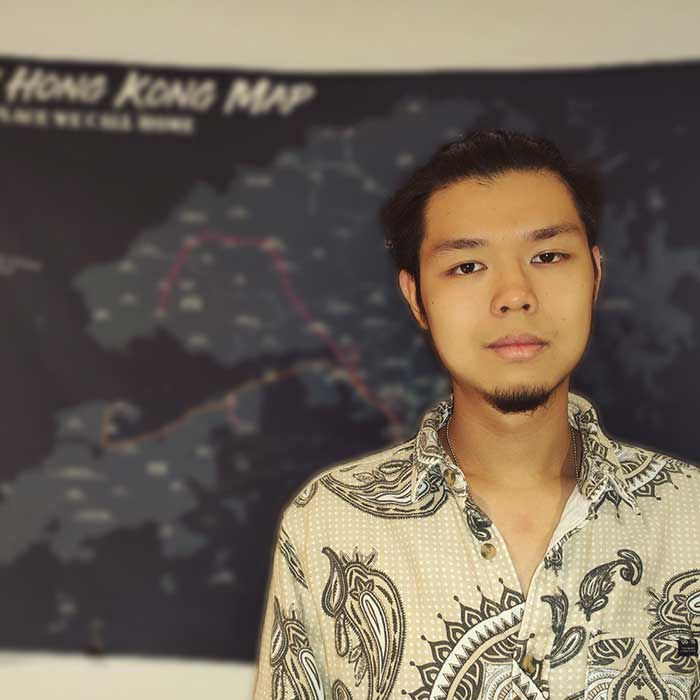 Woody Wong
Woody is from Hong Kong, not from Toy Story 🙂 Nice to meet you all!
He is currently studying Film in University of Exeter and would love to discuss different varieties of film at anytime, especially war films. If it was the end of the world and he could only choose two films, they are Saving Private Ryan and Forest Gump. According to Woody, they are the greatest films of all time.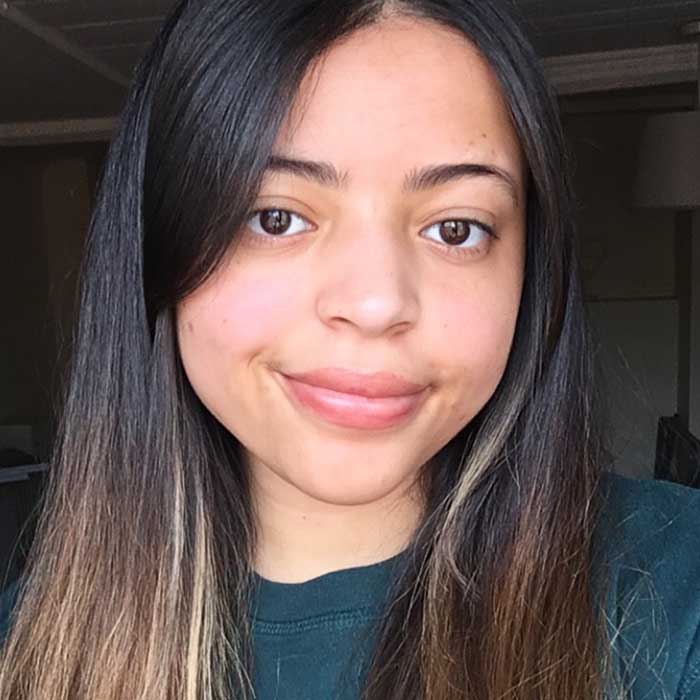 Christina Valentine
Christina Valentine (she/they) is an aspiring film curator and editor who has volunteered for a number of film festivals across the UK. She is greatly inspired by how viewers can engage emotionally with media, as well as methods which could make films more easily accessible to new audiences. As a recent Film Studies graduate, she is excited to join the Young Audience Panel and work with the Exeter Phoenix team to help spotlight what captivates young people and ignites their interest in the cinematic experience!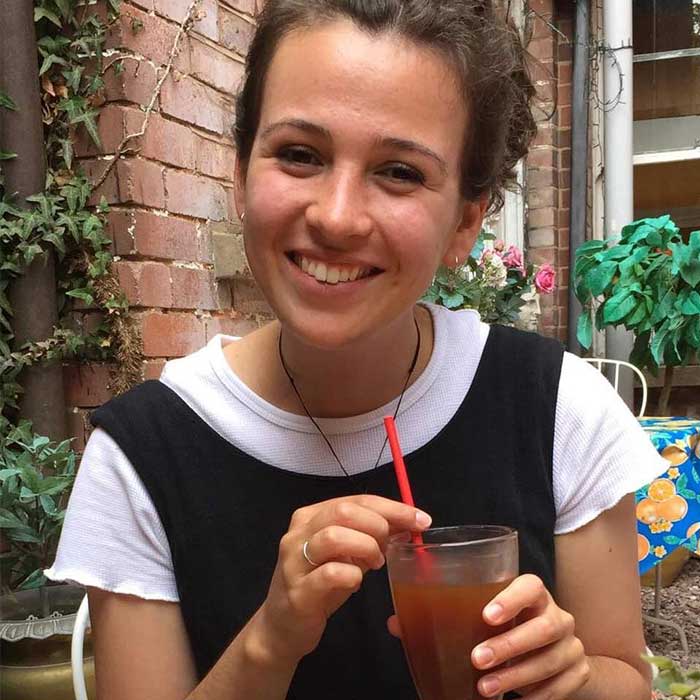 Teya Clode
Teya is a mature student, having recently finished a Film Studies Degree with a Study Abroad Year from the University of Exeter.
Teya spent a study year abroad in New Zealand where she had the opportunity to experience being on the set of Blumhouse productions for Black Christmas.
Teya is looking forward to utilising her analytical skills and creative ideas and hopes to gain an insight into how the exhibition side of the film industry operates.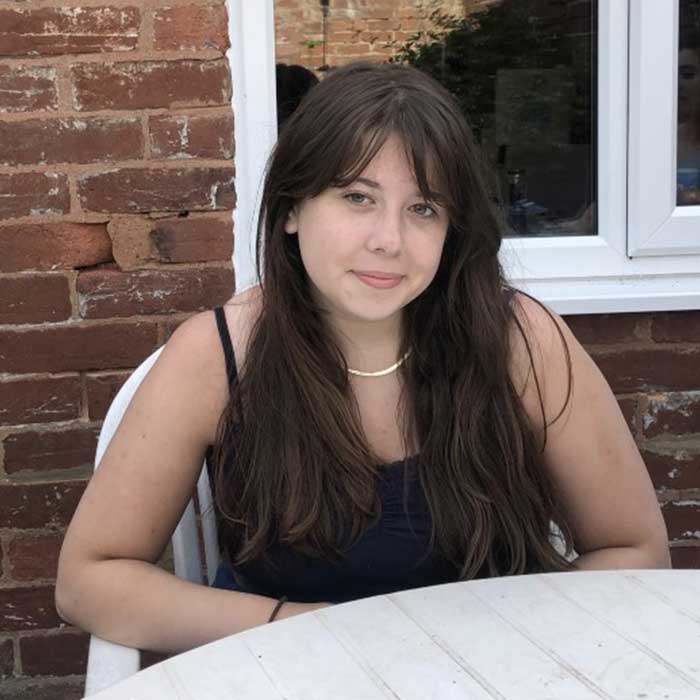 Sabrina Davis
Sabrina is a student at the University of Exeter and is particularly interested in how production processes can be made more inclusive to those who are underrepresented in the industry, as well as how venues can programme events that reflect and represent their communities.
She is also interested in how social media and digital platforms change the ways in which people interact with film creatively as well as how they can be used to understand what young people are looking for.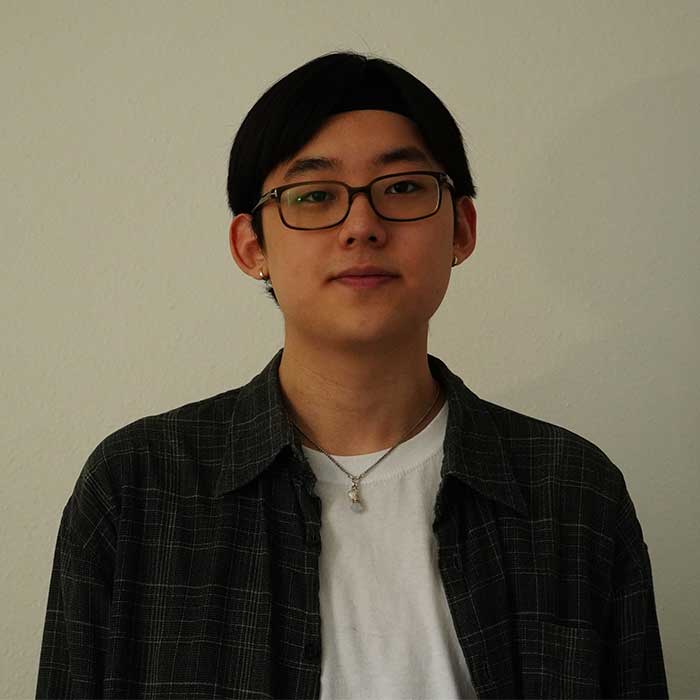 Jinwoo Lee
I'm Jin, 21, and I'm a 2nd year Psychology student at the University of Exeter.
I also used to work at a mutli-arts venue in Seoul, Korea during my gap year, and have made some short films commissioned through the university.
In terms of films I'm particularly interested in slow cinema and the Taiwanese New Wave, as well as how to close the gap between those and the average moviegoer.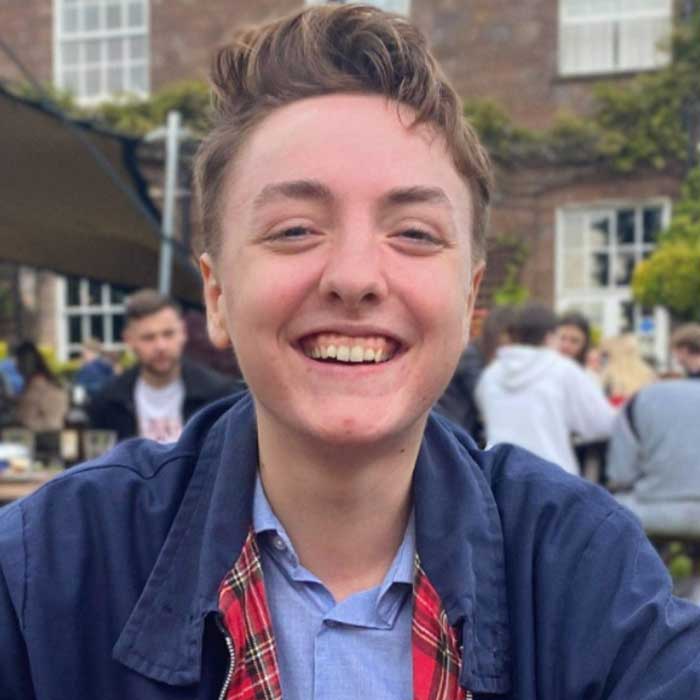 Jo Leyland
Currently studying History at the University of Exeter, Jo also has a passion for independent cinema and loves knowing what films are coming out before anyone else does!
He also has experience directing for theatre, both with Exeter Comedy Society and writing his own play, which was produced in March 2021. Following on from his internship with Exeter Phoenix, Jo is keen to expand this work to attract more audiences to the cinema.