Year In Review 2021 – 2022
Published April 27, 2023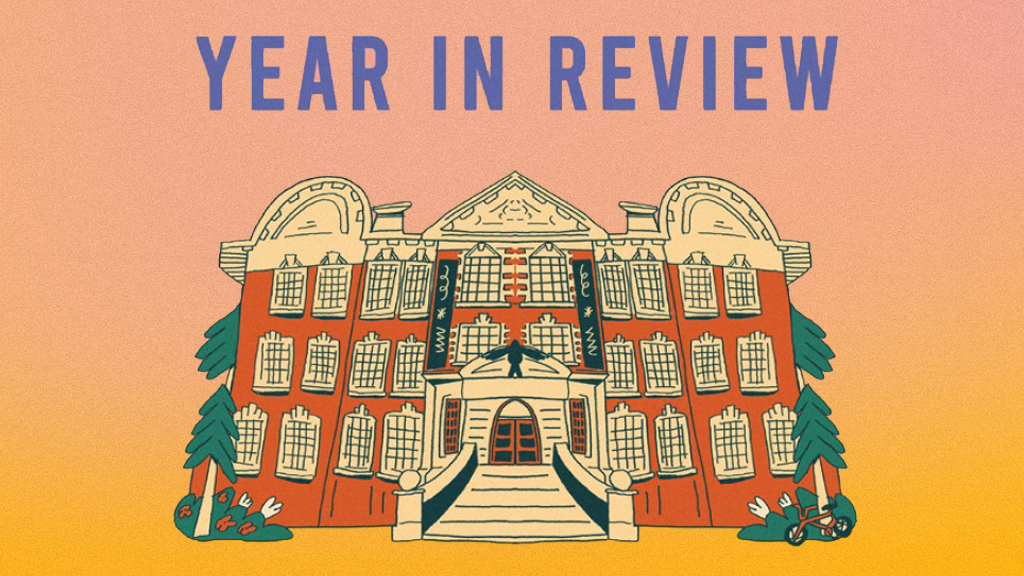 We are pleased to share Exeter Phoenix's first ever Year in Review – a chance to share and celebrate the achievements of the last financial year (2021 - 2022).
Our programme presented 222 live performances, shared 17 contemporary art exhibitions, screened 164 films, and delivered 312 creative courses and workshops for all ages!
Below are some of our key achievements: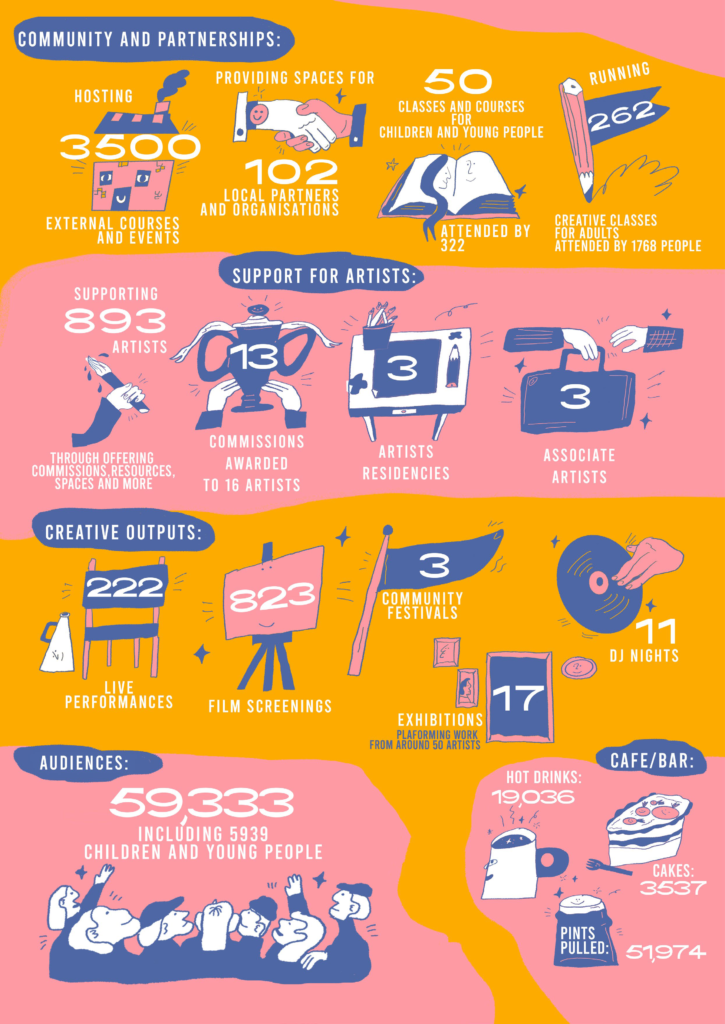 But Exeter Phoenix is more than just numbers. We aim to enable our visitors and audiences to view the world through a new lens, and develop creative connections between local people, communities and ideas.
Over the course of the year we have supported nearly 900 artists through platforming work, sharing equipment, resources and spaces, offering commissions, running festivals and competitions, holding networking and socials, and providing employment as tutors and course leaders.
Within the year we were able to award a series of artist commissions including our first ever theatre commission, and our artist moving image commission which was awarded to Dan Guthrie and went on to be screened at the Whitstable Biennial.
Most importantly, none of this would have been possible without you! We rely on the generous support of individuals, groups, businesses and grant-makers to enable us to deliver a broad range of accessible creative and cultural opportunities and activities to our community. We count ourselves very lucky to have such kind and generous audiences, participants, customers and supporters. Thank You!