Win free tickets to Youngblood Brass Band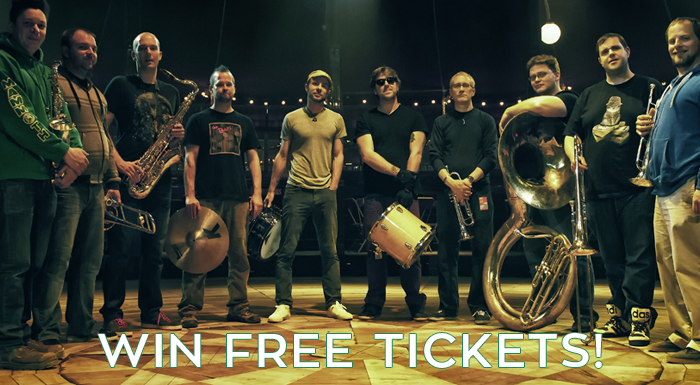 Fancy winning tickets to the hottest brass band in town?! Young Blood Brass Band come to Exeter on Mon 10 Sep for a raucous night of riotous music.
Youngblood Brass Band flouts convention in an ecstatic, raucous, incendiary fashion, taking the form of a New Orleans brass band and morphing it into a punked-out hip-hop behemoth of groove and purpose.
The ten-member ensemble has been unleashing their crash course in genre-bending on stages worldwide since 2000. White-hot live shows secured the band's status as an incredible group to witness, whether in an intimate club setting or in front of thousands on a festival stage.
Youngblood Brass Band has become an institution, one that demands to be seen and heard. Rigorous dancing is also acceptable.
Find out more about the gig here >>
Enter The Competition
[contact-form-7 id="19417″ title="Hartlepool Monkey"]
You can read our privacy policy here>>
We'll be in touch with the winner by email by Fri 25 Aug.
Don't want to miss out? Book now >>
Good luck!