Welcome Back To Galleries At Exeter Phoenix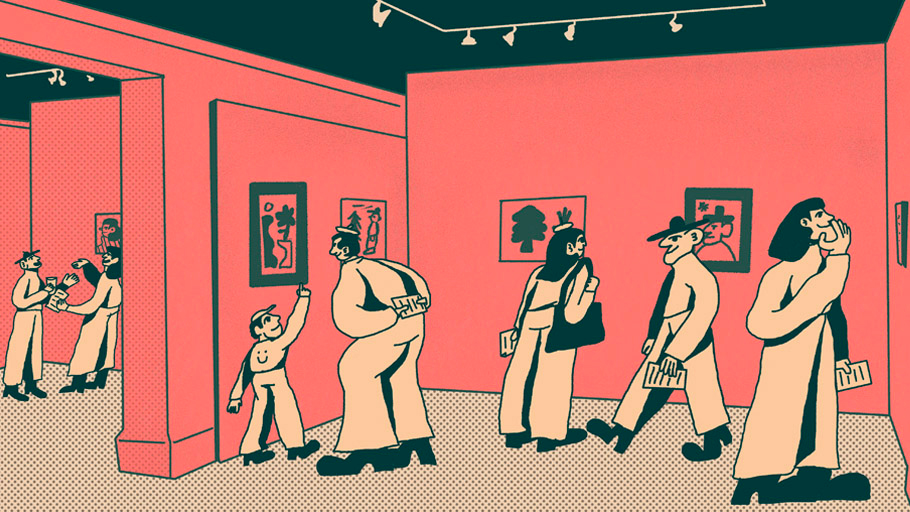 LOCKDOWN UPDATE: WED 3 NOV
With the recent announcement of a second lockdown, we are having to postpone our activity and will close the building from Thu 5 Nov.
We loved welcoming you back for the socially-distanced events we were able to host, and we want to thank each and every one of you who visited us since our reopening for being so respectful of the rules that we had in place. We are certainly going to miss you over the next four weeks, but look forward to welcoming you back once more.
Read more about what this lockdown means for you as a ticket holder and what you can do to support Exeter Phoenix here >>
---
Over the last month we have been gradually reopening our venue, working carefully to gauge the safest experiences for our visitors. This Friday, we are delighted to reopen our galleries to the public.
---
Opening Times
Monday: Closed
Tuesday – Saturday: 10am – 5.30pm
Sunday: 12pm – 5pm
---
Welcome Back To Galleries at Exeter Phoenix
On Fri 16 Oct, we reopen a new version of Cherelle Sappleton's exhibition Among Other Things (Redux) in one of our main gallery spaces.
Alongside this, we will begin hosting a new project called Antibodies – a series of short residencies and 'interventions' by artists from the region's contemporary visual arts community. These have been designed to respond to the current situation in a fluid, adaptable and responsive way.
We have made this space available without the expectation of pre-defined outcomes from the artists, who will use this opportunity a variety of ways. It may be used as a space to test out new ideas, develop new work, gather feedback from visitors, or mount a small, temporary exhibition.
As these plans evolve, keep an eye out for opportunities to see new work emerge, to chat to the artists about their work, to get involved yourself and to offer feedback to the artists. Unlike Cherelle Sappleton's main exhibition, Antibodies may not always be open for the public to enter during gallery opening hours. Keep an eye on our website, social media, or ask our box office for more information.
---
---
What to expect when you visit
Entrance to the gallery will be limited to allow you to social distance.
Floor markers are in place in the foyer and the venue's corridors to enable social distancing whilst moving through the venue. 
We have increased cleaning throughout the venue, paying particular attention to high-traffic and high-contact areas such as hand rails and doors.

Hand sanitiser is available throughout the venue. 
Staff and volunteers have been provided with detailed training and information about the new measures in place at this time. They are there to help, so do let them know if you have any questions. 

You must wear a face covering whilst entering/moving around the venue, including when you are in our gallery spaced. Please be mindful that some people are unable/exempt from wearing a face covering, and the reasons for this may not be immediately apparent.
If you are exempt from wearing a face covering, do feel free to let our staff know this when you arrive if it would make you feel more at ease during your visit. 
---