Unexpected Festival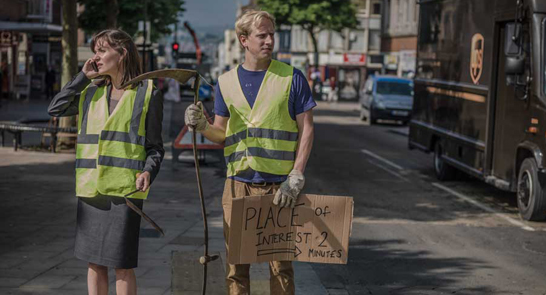 A festival that take arts and performance out of traditional venues, and into unexpected indoor and outdoor locations across the city.
As part of the festival Blind Ditch presents This City's Centre 3. Here, Now, the third part of a new digital triptych for Exeter. Here, Now is a participatory performance event using live video streaming from people's homes and the streets outside them, a performance made in collaboration with local associate artists and city centre residents. Gather at the front of St Stephen's House on Catherine St to be welcomed into the 'heart of Exeter', and find out more about what This City's Centre is made of. To find out more or book your place at this one-off performance click here >>
There is also the opportunity for people to watch and interact with the performance remotely via the Live Stream link on This City's Centre website.
Other events appearing around the city include pop up appearances by Exeter's favourite clown troup La Navet Bete, who will be performing excerpts from their new extended show Once Upon A Time In A Western, in the build up to it's premiere at Exeter Phoenix later this September. More information and booking information for the premiere can be found here >>
Finally, Exeter Phoenix is proud to be part of a collaborative project with Spacex and CCANW, which brings an exhibition of recent works by artist Theo Simpson out into the streets of Exeter. More information on the exhibition can be found here >>