TWO SHORT NIGHTS: CELEBRATING SHORT FILMS AND THE PEOPLE WHO MAKE THEM
Published January 30, 2023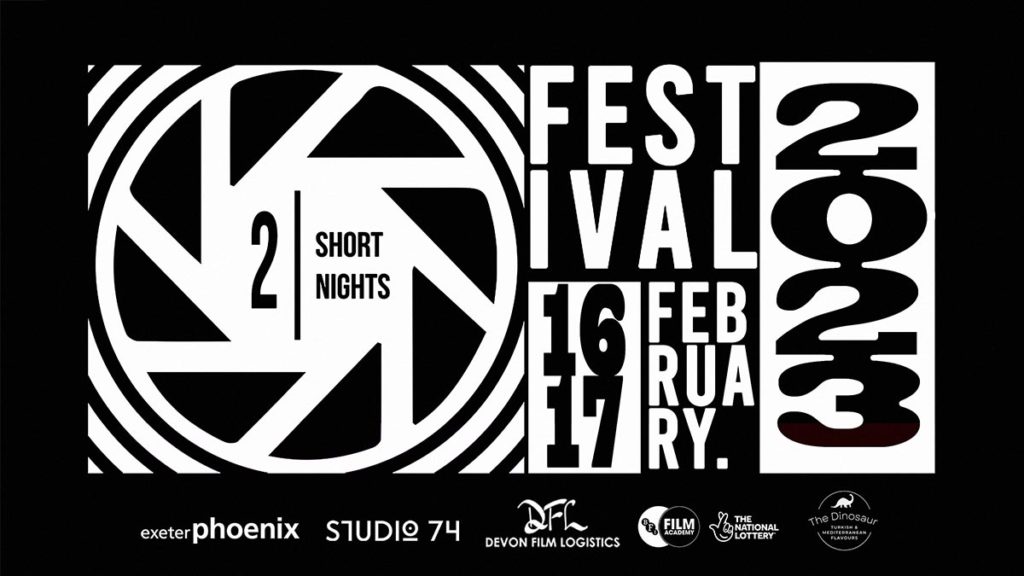 TWO SHORT NIGHTS FILM FESTIVAL | THU 16 – FRI 17 FEB 2023
Two Short Nights Film Festival, bringing film fans and film makers together for over two decades, returns to Exeter Phoenix this February.
Fifty short films from around the world will be screened at the festival this year, showcasing filmmaking talent from the best international, national and regional filmmakers, over two engaging evenings.
Thirty percent of the films in the 2023 programme represent the South West, six of which have been commissioned by Exeter Phoenix and will be receiving their premiere at the festival.
Festival goers can pick from any of the eight short film screenings and industry events or go unlimited with a festival pass to guarantee entry to every event.
A film maker-focussed social will be held at The Mermaid Gandy Street on Thursday 16th Feb, the perfect place to relax and enjoy the festival atmosphere alongside industry and film aficionados - co-hosted by festival sponsors for 2023, Devon Film Logistics. Booking is essential, but entry is free!
Exeter Phoenix has been supporting local filmmaking talent as part of the festival since 2001. The annual film commission scheme has kickstarted creative careers and helped to develop new skills and talent for filmmakers, cast and crew and you can see their work programmed throughout the festival.
The winner of the BFI Film Academy South West 19-25 Film Fund will also be decided at the festival, as shortlisted young film makers live-pitch for the opportunity to be granted £1000 in cash funding to support the production of a short film, of any genre, up to 12 minutes in length.
The Two Short Nights 48 Hour Film Challenge is headlining the festival for another year in Exeter Phoenix's main auditorium. Open to all filmmakers, the competition will see up to thirty teams create a 3-minute film to a secret brief, over the space of a weekend. It is the perfect embodiment of the festival's ethos – film making is fun, and open to all!
Shorts Screenings: £5
Festival Pass £25 (£20 Concession available)
Tickets & Info for All Festival Events >>>>>