South West Showcase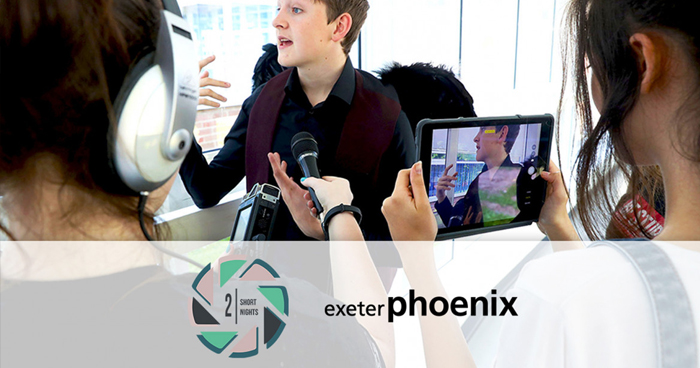 Are you a South West based filmmaker aged 16-19?
In collaboration with Into Film, we're on the look-out for short films made by filmmakers aged 16-19 based in the South West of England. Successful films will be included in a special South West Showcase, which will celebrate exceptional talent from across the region. The hour-long showcase will be toured at film festivals and venues across the region throughout 2019.
If you live in BANES/Bristol, Cornwall, Devon, Dorset, Gloucestershire, Hampshire, Isles of Scilly, Isle of Wight, Somerset or Wiltshire, then we're challenging you to make a short film showcasing your filmmaking ability. Your film can be live action or animated, but must be under 10 minutes in length and cannot feature any copyrighted music or images.
This opportunity is open to all young people aged 16-19 across the South West region. Please note that if you are aged 17 and under, a parent or guardian will need to provide their details in order to give consent for you to participate. If you submit your film without these details, it will be disqualified.
Deadline: Fri 14 Dec
---
Into Film Awards
We encourage entrants to also submit their film(s) to the 2019 Into Film Awards, our annual celebration of filmmaking which seeks to further honour and champion the incredible breadth and depth of young filmmaking talent across the whole of the UK. Submissions for the 2019 Into Film Awards are open from now until 14 December.