Reopening Update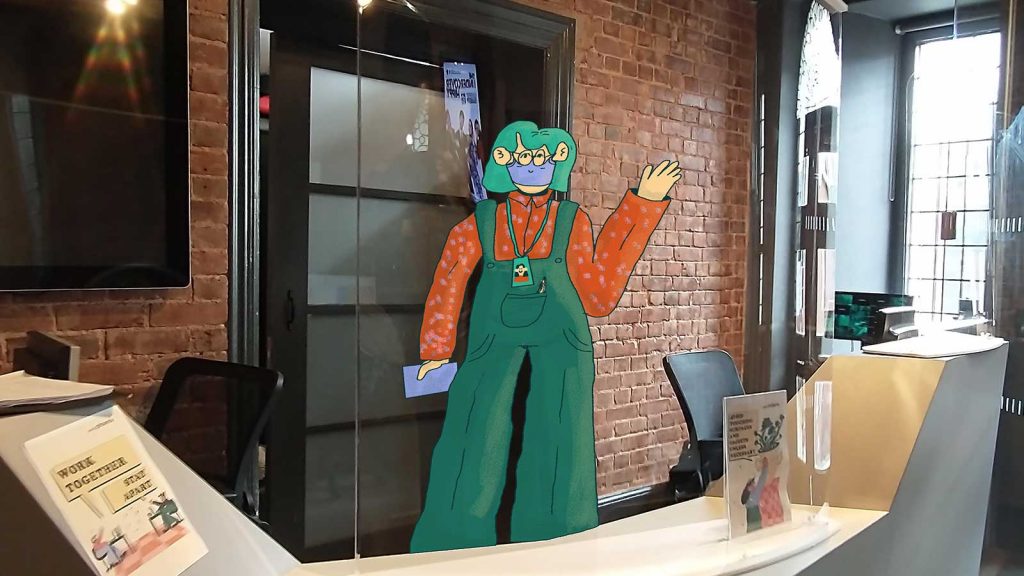 LOCKDOWN UPDATE: WED 3 NOV
With the recent announcement of a second lockdown, we are having to postpone our activity and will close the building from Thu 5 Nov.
We loved welcoming you back for the socially-distanced events we were able to host, and we want to thank each and every one of you who visited us since our reopening for being so respectful of the rules that we had in place. We are certainly going to miss you over the next four weeks, but look forward to welcoming you back once more.
Read more about what this lockdown means for you as a ticket holder and what you can do to support Exeter Phoenix here >>
---
Reopening Update: Wed 12 Aug
Exeter Phoenix has begun to re-open to the public. Whilst a full re-opening is still some way off, there is plenty to celebrate….
CAFÉ BAR TERRACE NOW OPEN
Our outdoor Café Bar Terrace has had a summer makeover and we are now delighted to welcome you in for coffees, light bites and drinks – with full table service provided, plus shade from the sun! Find our opening hours here >>
On Thursdays, we are hosting a weekly quiz. You can expect to see more socially-distanced events and activity coming to the terrace soon. Keep an eye on our What's On page and social media for more info.
We are taking part in the Eat Out To Help Out scheme, giving you 50% or £10 off your bill Monday-Wednesday. Find more information here >>
Alongside this, we have launched our own Dining Club, giving you the opportunity to enjoy a three-course themed dining experience for just £7.50. Meals include a Japanese themed dinner and a Southern American Fiesta theme.
Opening times and more information can be found here >>
INTRODUCING OUR SECRET GARDEN
At the weekend we opened our Secret Garden for our first al fresco gig in this new space.
It is also available to hire. If you are looking for a safe, outdoor space for a socially-distanced event, meeting or family gathering, you can find out more about it here >>
Keep an eye on our website and social media for event updates.
AUDITORIUM, CINEMA, GALLERIES AND STUDIOS
The next stage in our phased reopening will be to open up parts of the building in the autumn . We are currently working hard to ensure that these spaces will be able to open in a safe and responsible way for both customers and staff.
Re-opening dates for these are still to be confirmed – please look out for further updates. Postponed indoor events are continuing to be rescheduled. If you have a ticket for an affected event our box office team will be in touch, if they have not already.
ONLINE ACTIVITY
During our temporary closure, our Front Room Phoenix programme has been dedicated to beaming activity straight to your sofa. We have loved sharing these events with you and this will continue whilst we work on our phased re-opening. You can find out more about our virtual cinema, live streamed events and more here >>
FROM ALL AT EXETER PHOENIX
Thank you for all of your support during this time. Exeter Phoenix could not be here without the wonderful community around us. We look forward to welcoming you back in person soon and thank you for your ongoing support and understanding.