Profile On: James Dean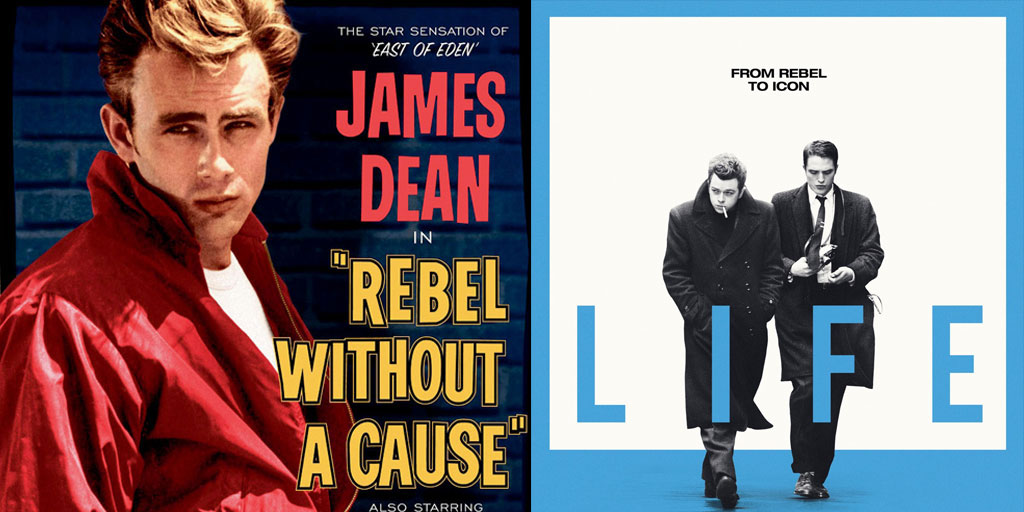 With our upcoming screenings of the classic Rebel Without A Cause and new biopic Life, we take a look at the legend of James Dean.
James Dean is not just an actor. James Dean is a cultural icon. The Telegraph have described him as 'one of the most widely recognisable movie stars of all time' and he is widely regarded as one of the icons of Hollywood.
Whilst he was already well on his way to Hollywood stardom, it was his untimely death at the age of 24 that elevated James Dean to a cult figure. In fact despite his now legendary status, Dean only appeared in three films – and only one had been released at the time of his death in September 1955.
East Of Eden, which had been released earlier in 1955, was Dean's first major film role and has been named as one the best 400 American films of all time by the American Film Institute. Of his three films, this is also the only one that James Dean was able to watch in full. His performance also earned him a posthumous Golden Globe for Best Dramatic Actor.
Rebel Without A Cause is undoubtedly the definitive James Dean film. His performance as Jim Stark perfectly captures the disillusioned youth persona that is so widely associated with him.
His final film, Giant, was released in 1956 and earned him an Academy Award nomination for Best Actor.
Despite his short film career, James Dean's status remains legendary even 60 years after his death. The American Film Institute put him at number 18 on their list of the 50 greatest screen legends, and to this day thousands of people still visit his grave every year.
You need only look at cinema's new releases to see that James Dean's cult status is in no danger of disappearing. This year sees the release of Life, a new biopic about the friendship between James Dean and Life magazine photographer Dennis Stock.
You can see James Dean on the big screen this season our screenings of Rebel Without A Cause and Life.