Phoenix gallery artist selected for exciting new project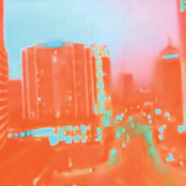 Following his 2013 Exeter Phoenix exhibition i am algorithm Charlie Tweed has been selected as one of six artists taking part in the R&D phase of Silent Signal, an upcoming project for Animate Projects, supported by The Wellcome Trust.
Silent Signal will delve into how digital communications have evolved to mimic the human body. Artists will explore the artistic responses to a number of intriguing scientific researches, including organisation of the cellular skeleton (cytoskeleton) to trap and dispose of invading pathogens, and an exploration of how viral information is passed and carried throughout a population during the spread of infection.