A Tribute to Nick Keen
Published April 18, 2023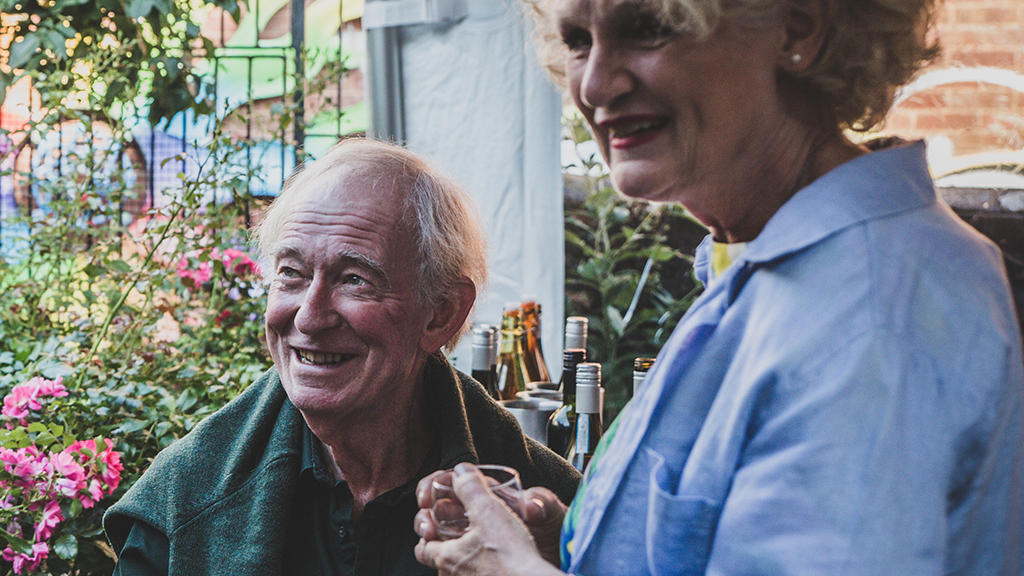 Nick Keen was powered by the magic of the moving image. His love of cinema brought him to programme and project hundreds of films at Exeter Phoenix bringing audiences together and establishing a cinematic culture which was rooted in wanting to share great films. One which still thrives today. 
Nick's knowledge of cinema spanned across decades, crossed continents and was loaded with facts and details of those in front and behind the camera. His work as a film editor, earlier in his career, and as a projectionist across the city embedded Nick well within the film industry and his warmth and generosity with his knowledge was immense. He was consistently willing to share it and help others learn and develop. Armed with a well thumbed A4 notebook, curling at the corners, sometimes dressed in a boilersuit, nearly always lugging a case loaded with film canisters, Nick's presence in Exeter Phoenix was always a welcome one.  
Exeter Film Society bloomed under Nick's care and attention where he would book and project weekly screenings in the main auditorium. Projecting the films on 35mm from his very own trusty projectors, Nick would illuminate the image to life. Watching Nick work was never dull. His skills in tinkering, fixing and problem solving made sure things were always alright on the night. Nick's can-do attitude made everyone feel like we were working alongside a safe pair of hands. Without his expertise, skill and enthusiasm we would have been unable to do so many amazing things he made possible. With Nick, the show would always go on.  
Nick's romantic relationship with cinema inspired Exeter's annual outdoor cinema screenings. With the help of his son, Alex, Nick would co-programme and deliver a magical week of films under the stars. Rain or moonshine, Nick would see the film through to the last credit, peeping through the tiny hatch in his homemade projection box. In 2010, a torrential downpour saw off hundreds of Big Screen audiences at a screening of SHUTTER ISLAND. Only one pair of well equipped viewers remained, tucked under a huge umbrella they stayed to see Leonardo DiCaprio's character unravel in a scene set in a big coastal storm. While the rest of the Big Screen team sheltered in vans or accepted defeat and went home, Nick ploughed on. Energised by the pair's stamina, remarking that "it was the ultimate sensory experience to view such a film in these conditions". 
When Exeter Phoenix was offered the unique experience to convert the Black Box Studio into a dedicated screening space and run a full time cinema, Nick was there to support, advise and help tackle the shift to a new technology. A change which saw away with the romance and skill of 35mm yet Nick remained passionate about bringing films to Exeter's audiences and found other ways to seek out the magic of projection and film exhibition. 
Nick's influence on film, cinema and people at Exeter Phoenix is remarkable. It will be cherished. Nick was our Alfredo in our very own Cinema Paradiso and in the worlds of Totò,
"Thank you. For everything you have done…"
Image: Photo of Nick Keen with his wife Linda taken at Exeter Phoenix. Credit: Rhodri Cooper