Business Membership Scheme
Get closer to the action by becoming a supporter of Exeter Phoenix.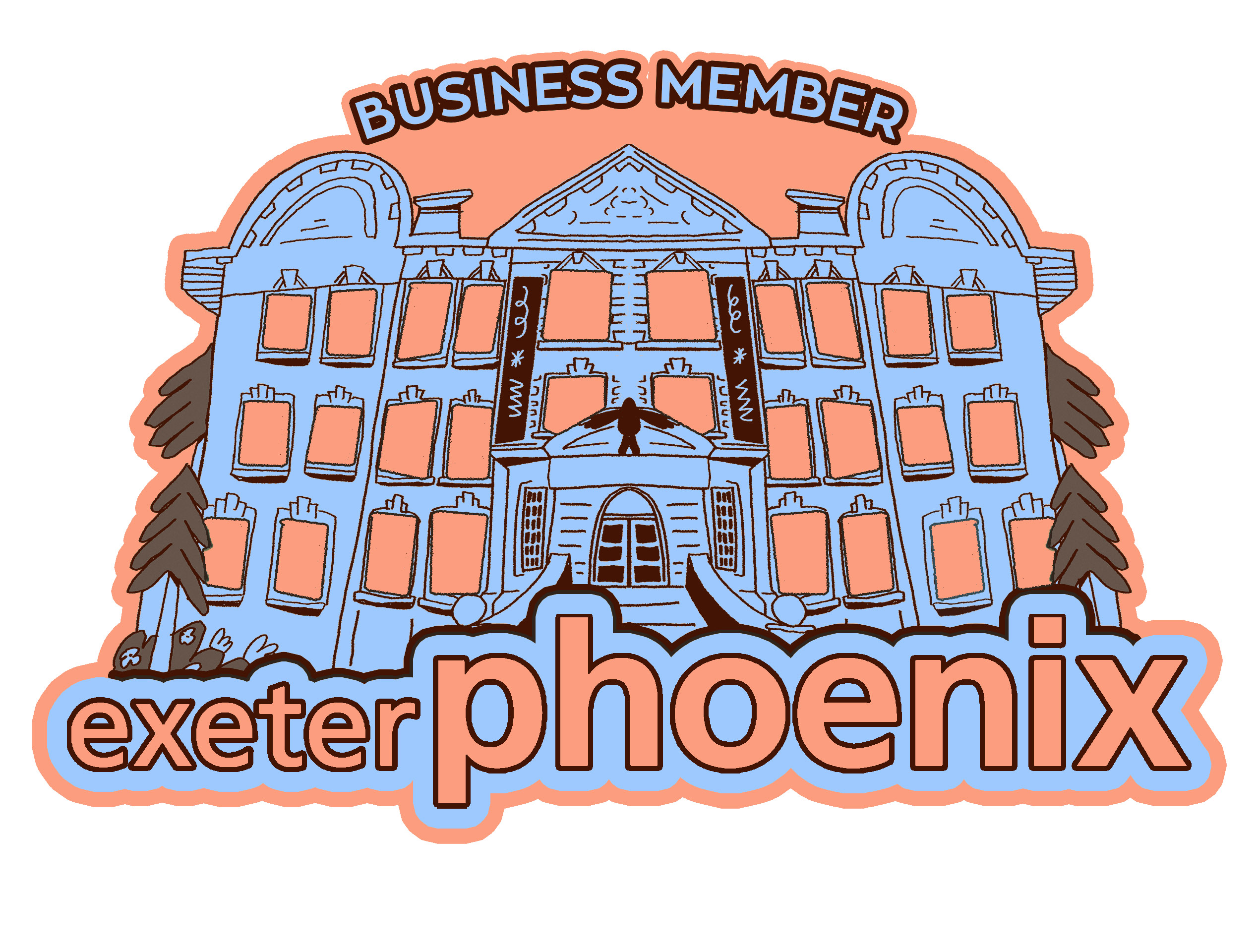 The support of local businesses is essential to the delivery of our charitable work and to ensuring a vibrant future for art and creativity in Exeter and beyond. Thanks to you, we are able to offer creative and cultural opportunities to those facing hardship, to deliver an exciting programme of community workshops and festivals for all sectors of society, and to support local artists to produce and share new work with audiences.
There are many ways for businesses to support our work, including in-kind donations, sponsorship of events or festivals, and through our new Business Membership Scheme.
Sponsorship packages for events, such as our Big Screen in the Park outdoor cinema, Bloom Festival for mental health or Exeter Contemporary Open art competition, come with a whole host of individually tailored benefits including free tickets, PR opportunities and the chance to present your business directly to customers.
But if it's a longer-term relationship and benefit that you're looking for, our Business Membership packages offer opportunities all year round. Our valued Business Members are able to enjoy a range of marketing and PR benefits, as well as access to special offers, experiences and discounts for their teams. They are a great way to demonstrate your values to the local community, at the same time as rewarding your hard-working teams with a unique package of benefits. Full details of the scheme can be downloaded here.
To find out more about sponsorship opportunities or Business Membership, please email holly.lawrence@exeterphoenix.org.uk who will be delighted to talk you through the available options.
Thanks to our generous business supporters: