Meet The Artist: Annabelle Tim Hogben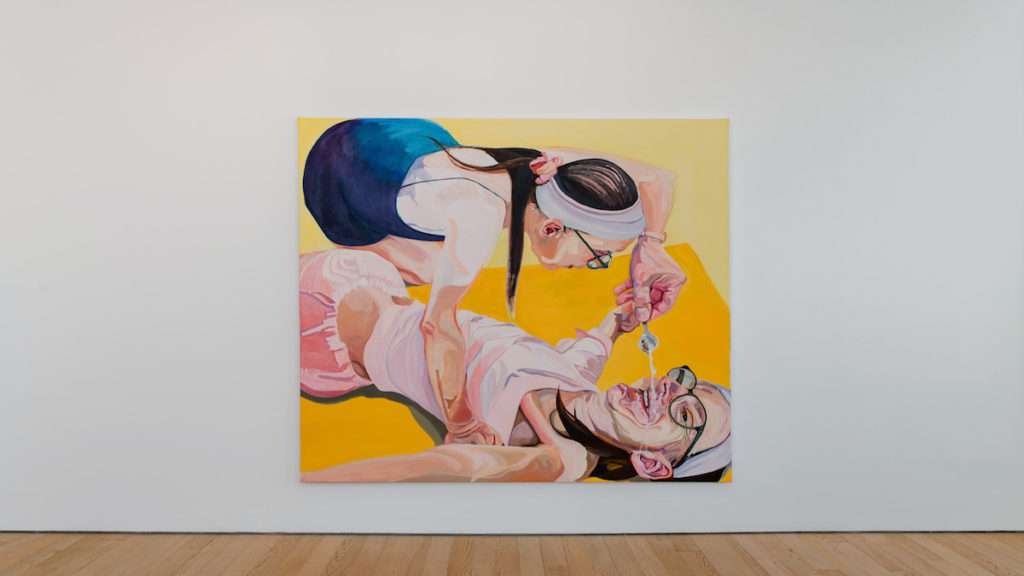 In our new interview series, we get to know some of the creatives, artists and musicians from from our programme. Devon based artist Annabelle Tim Hogben talks to us about their creative practice and their current exhibition which is currently displayed in our gallery space: Hold me tight, I Speak a Different Language.
---
The exhibition info talks about your background in care giving. Can you tell us a bit more about that and how it informs your artworks?
The act of care is kind of where we are….It orientates us in a holistic way through life experience.
The works in your exhibition are all quite big – larger than life in fact! What role does scale play in your work?
Looking into the grass – looking for different perspectives….emotive touch points – points of interest … the scale is emotional gives emphasis and directs us…in construction it is the natural movement of the fully extended body – and when you stand in front of it you are in it!
Some of the works you are exhibiting are more conventionally representational, while others have more fragmented and abstracted imagery. What do you aim to convey from these different approaches?
Representation, abstraction, fragmentation, shape shifting…The combination of approaches allows for different visual languages to facilitate different possibilities to problem solving. But essentially I'm about making images so these coalescing approaches are used to create visual dynamics.
People have been interested in the way that you use two differently gendered names. Do you want to say any more about that?
Different gendered names – Each one of us is unique but convention requires some point of reference a 'label.' But for me these labels set our neural pathways to rigidly. There is a long history of labels being used to control and objectify others and an aspect of post colonial rule is the causation of polarised arguments in society that don't facilitate ways forward but entrench positions. If those neural pathways are to fixed violence and limitations on inclusion persist and fester where new ways of thinking are needed to problem-solve age old issues. So adding a different gendered name keeps the label inaccurate but it does make you think…'Why would you do that?' Is it two different people, is it a binary thing. Actually it highlights the problem. In a way our desperation for definition is our undoing! Organisation and efficiency have added considerably to the modern world but where a problem keeps showing up are these always the best way?
I'm Annabelle and also I'm Tim but actually this doesn't describe me it raises more questions! This is interesting because it shows just how difficult it is to unpick manipulative thinking.
Lots of people have commented on the cat that appears in the corner of one of your paintings. Is that yours and if so, what's it called?
Yes Kally is my companion. I'm always trying to work out how it is for the other.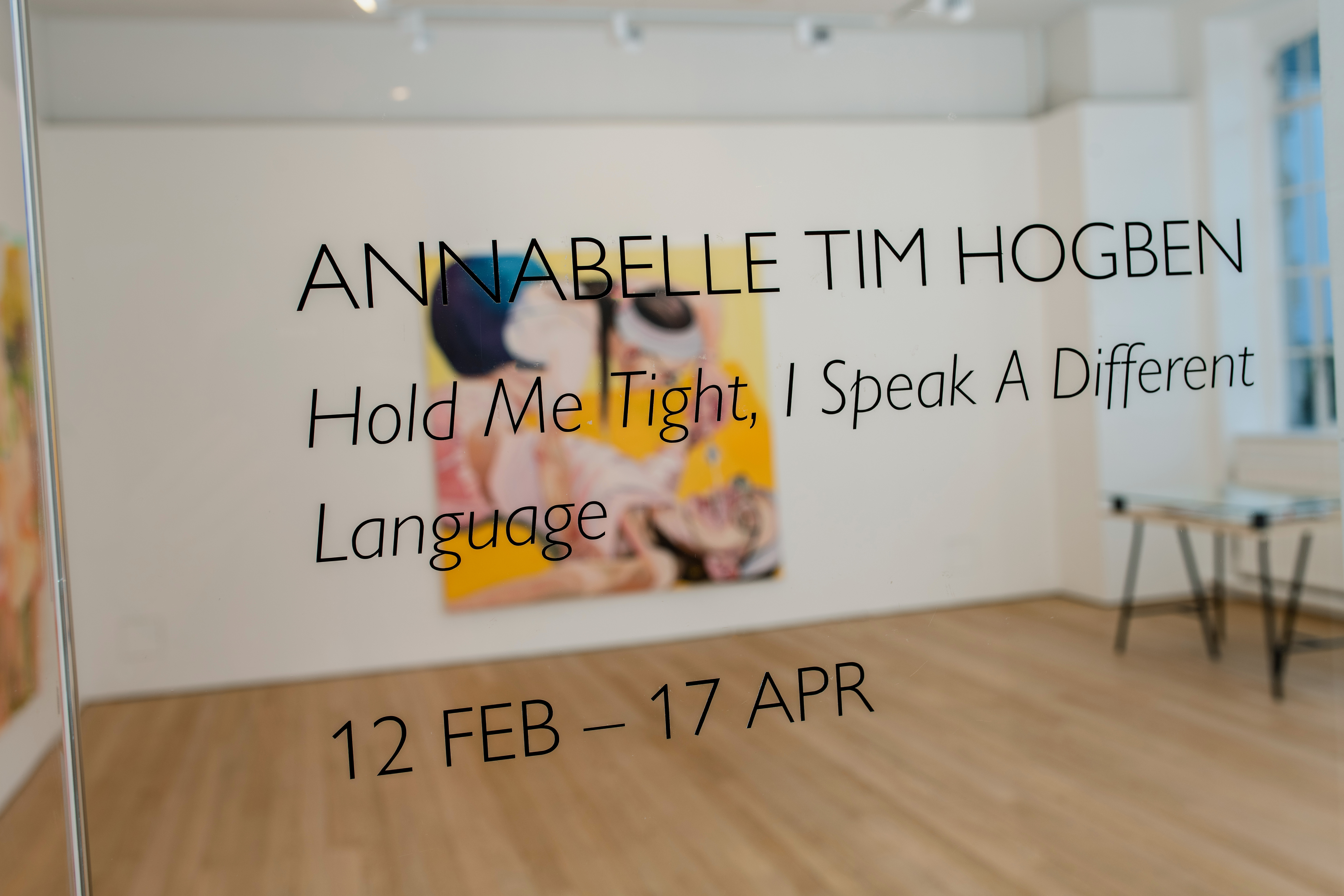 Hold Me Tight, I Speak A Different Language open now in Exeter Phoenix Galleries until Sun 17 April.