Creative Projects
Working on creative projects across the wider community is at the heart of what Exeter Phoenix does. We love collaborating with a wide range of organisations and groups from across the region, collaborating on national-scale initiatives, and getting involved in activity which supports access and participation for groups beyond our usual audiences.
Read on to find out about some of the current projects we are currently involved in.
You can find details of past projects we have worked on here >>
Art Vending Machine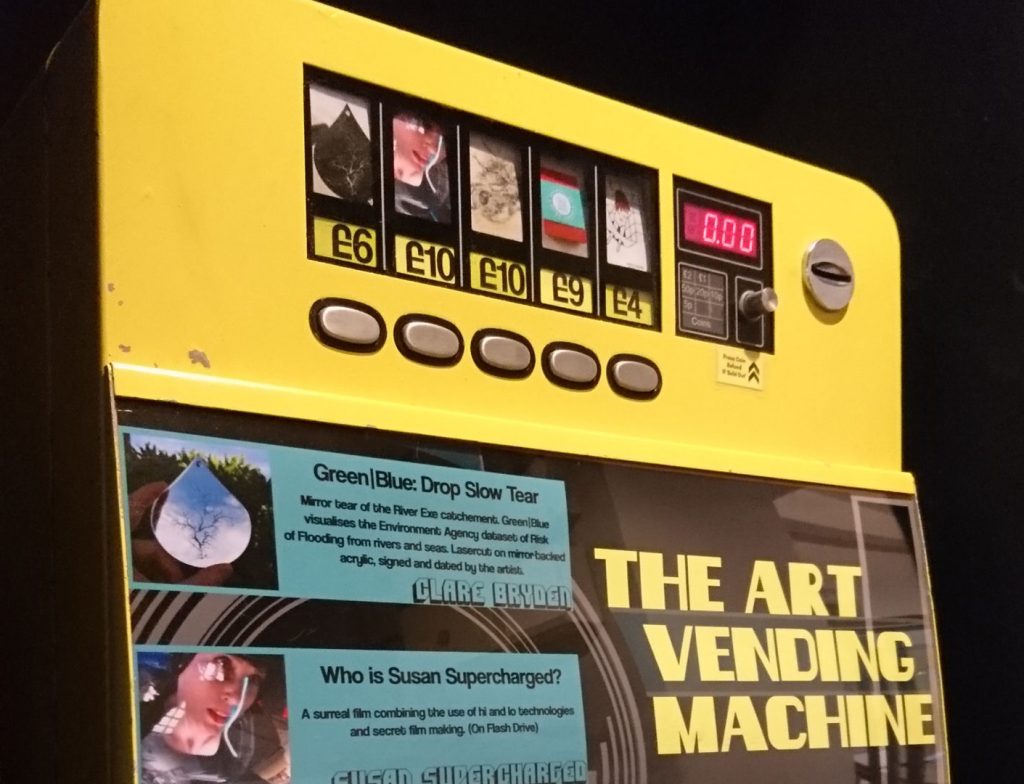 Installed as part of Art Week Exeter 2017, The Art Vending Machine has now become a permanent feature in our Café Bar.
The art of convenience and art as convenience come together in a repurposed Azkoyen cigarette vending machine. Visitors can purchase art, designed by local and international artists in the size of a cigarette packet.
Find out more: artvendingmachine.co.uk