Get Involved With Exeter Fringe Festival 2021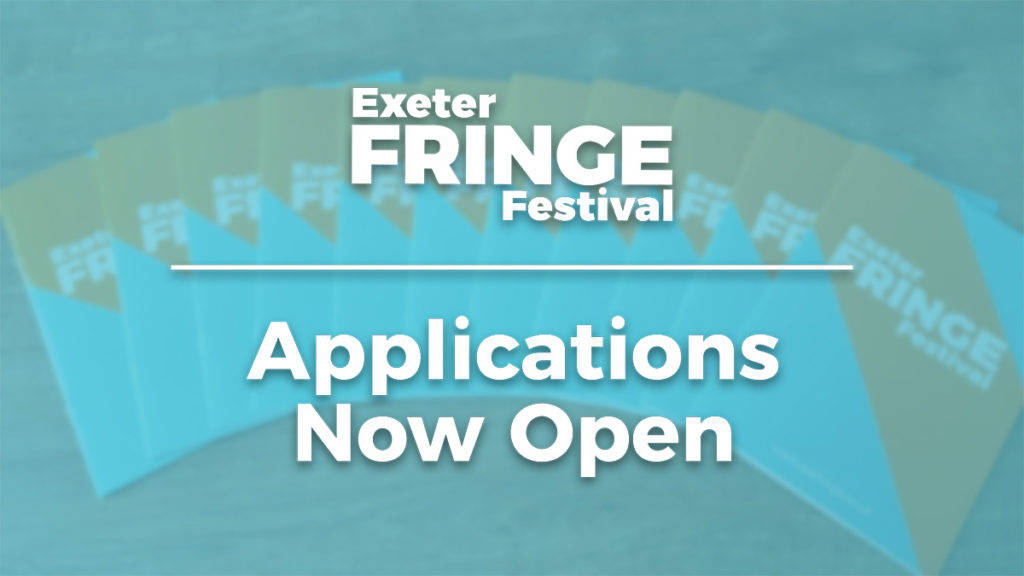 We are beyond excited to be a partner venue for Exeter Fringe Festival. The festival will take place at venues across the city, including right here at Exeter Phoenix from 11 - 17 Oct 2021.
Read on to find out more about opportunities to perform and create work for the festival, job opportunities and details on the Advisory Artists scheme.
Performance and R&D Opportunities
Applications are now open to take part in the 2021 Exeter Fringe Festival for our performance programme and research and development programme.
We're looking for everything from teams with an idea looking for a research and development space, to fully realised work that has already had previous performances.
Press and Marketing Officer
Exeter Fringe Festival are looking for a talented freelance Press & Marketing Officer to assist in creation of, and to deliver, the press and marketing strategy for the 2021 Exeter Fringe Festival. The role will involve supporting artists attending the festival in their show-specific marketing campaigns and creating engaging campaigns to promote festival events and our wider profile.
Advisory Artists
The festival is on the lookout for three excellent Advisory Artists to participate in our new, experimental approach programming, and contribute to key delivery decision making of Exeter Fringe Festival 2021. This role is designed to help artists & venues better understand each other's priorities & considerations when it comes to programming & making work.
Interested?
Find out more by visiting Exeter Fringe Festival's website here >>