Exeter Bloom Community Exhibition 2021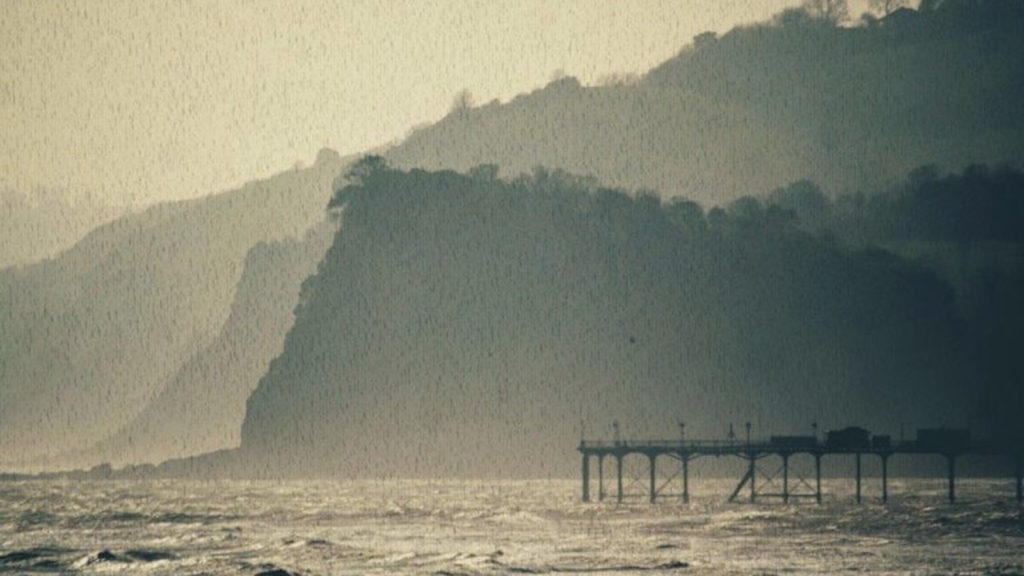 Welcome to the Exeter Bloom Virtual Community Exhibition.
We are delighted to share a selection of art, photographs, sculpture and sketches created by Exeter Phoenix's creative community during lockdown.
We hope you enjoy perusing this year's gallery. Thank you to everyone who got involved to help us spread positivity through art.
If you would like to add any images to the virtual gallery, please email them to dettie.ellerby@exeterphoenix.org.uk
I'Tulip Mix' and 'Springtime', submitted by Alice Hagley.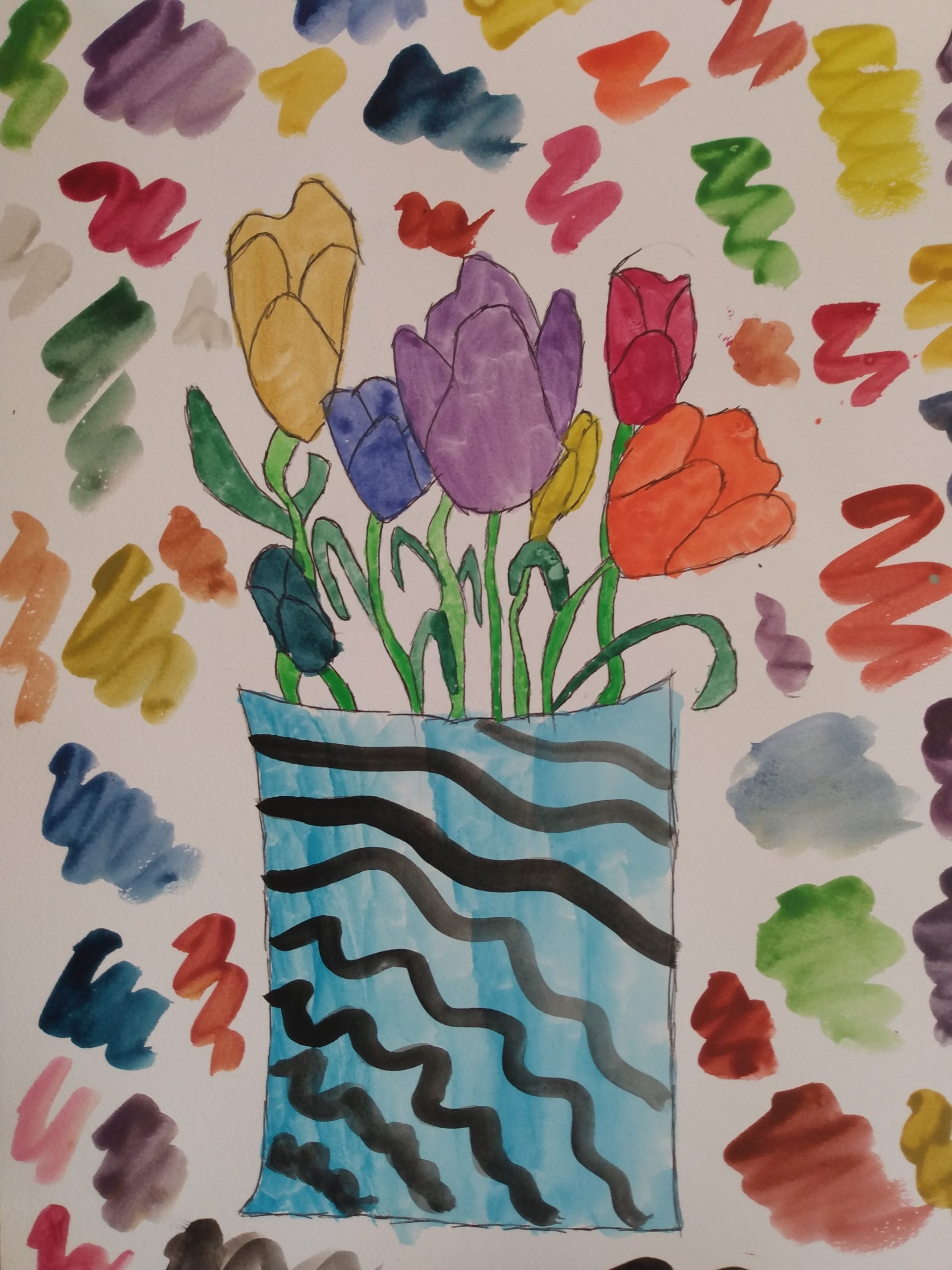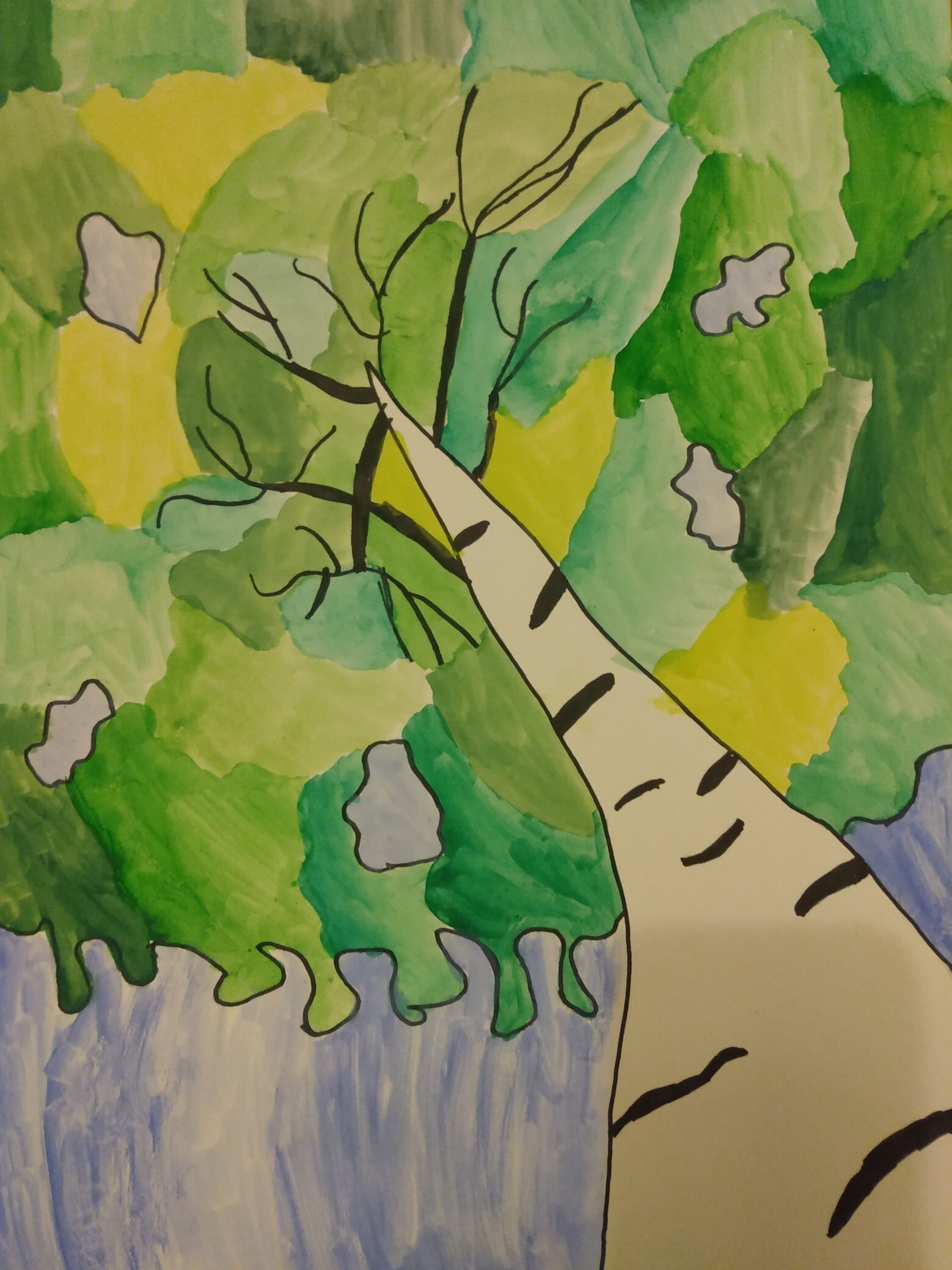 'Tulips' and 'Zen Seaweed', submitted by Alyson Huntley.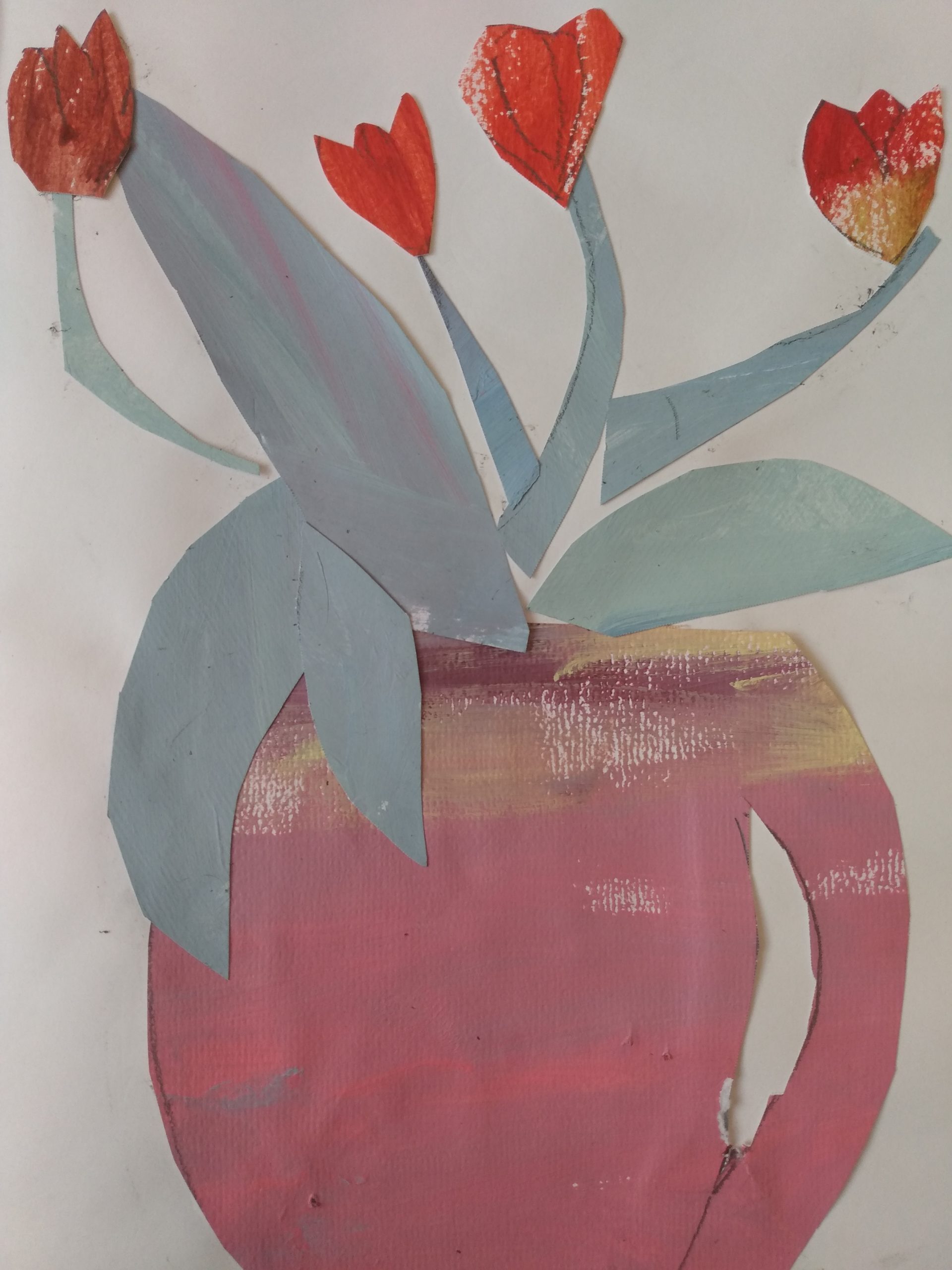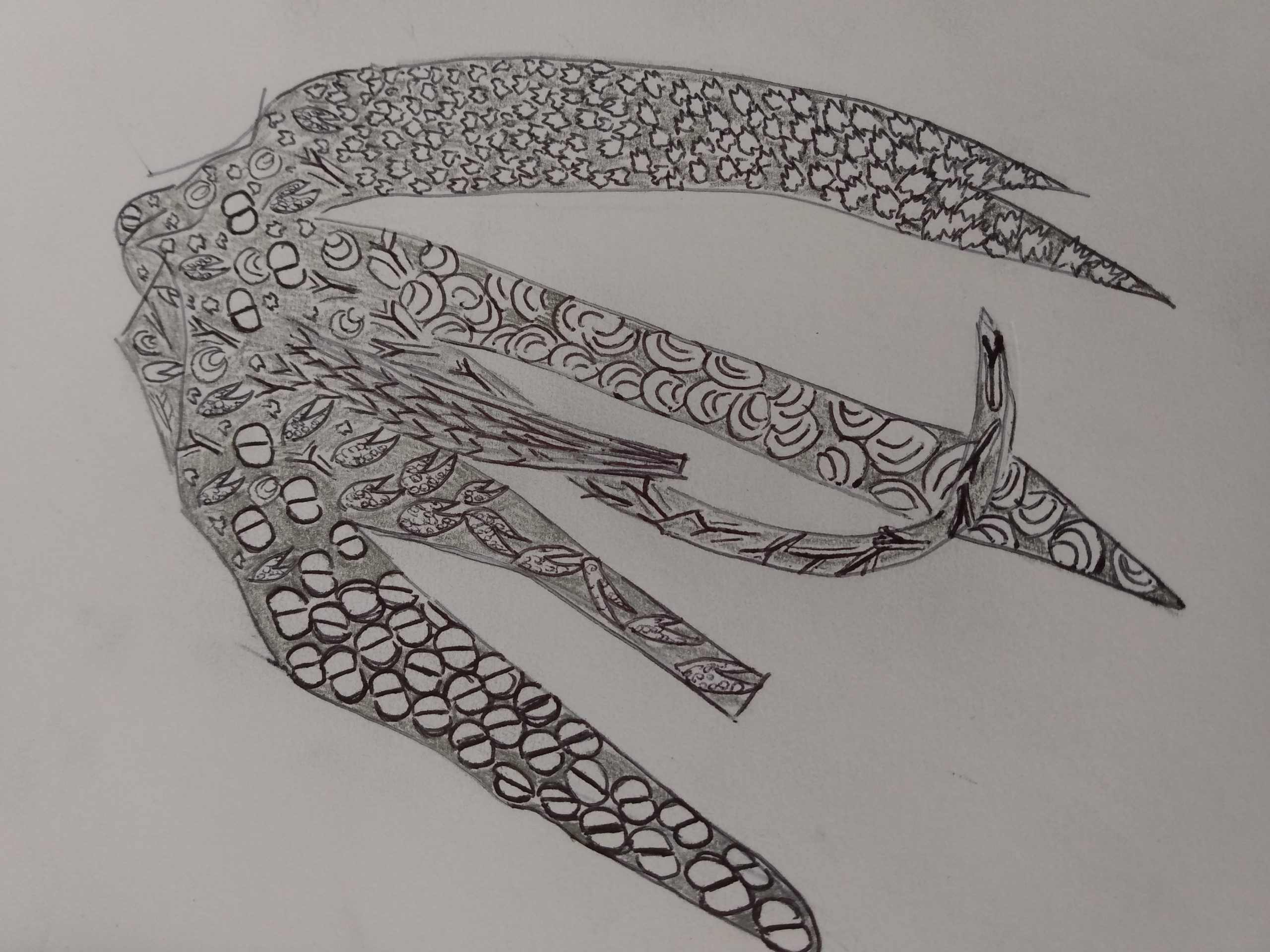 We are pleased to welcome Antony Pipe's photographs back to the exhibition for a second year running.
"A walk down the path and back. I took these moonshots near Exeter between 4.09pm and 5.10pm on 22nd January 2021 on my smartphone. I think Covid has turned me on to looking at the sun, the moon and the clouds in the sky for nourishment in the absence of other things."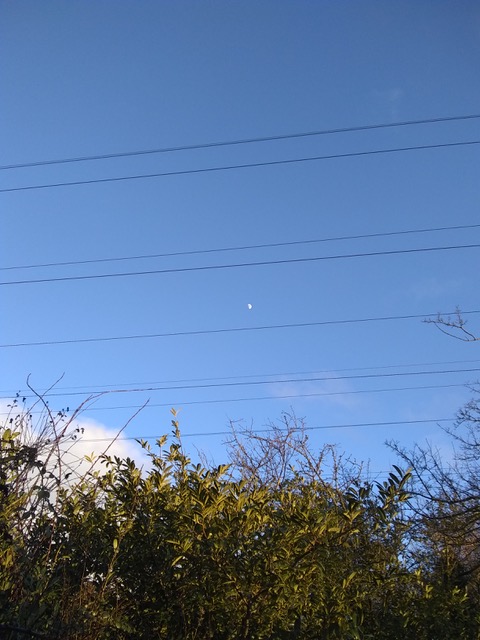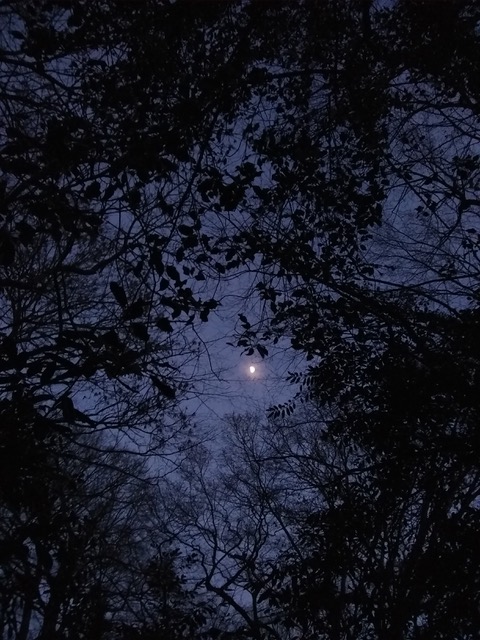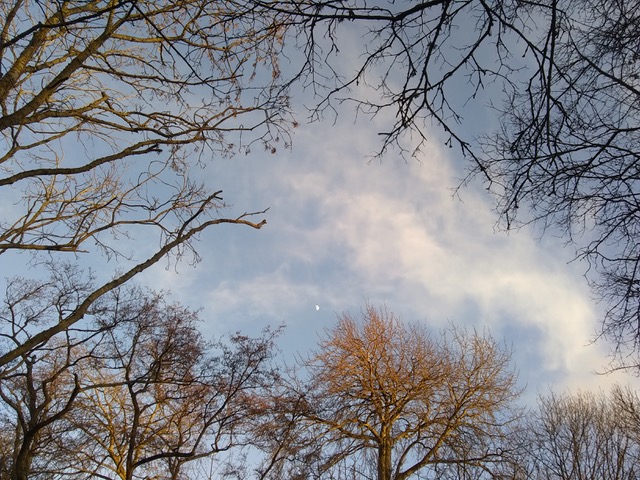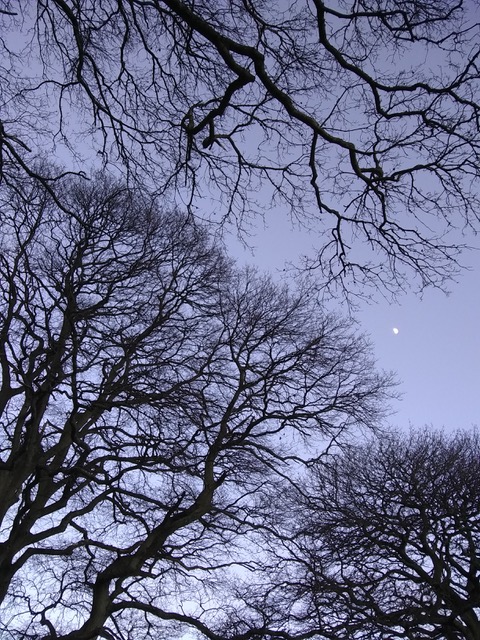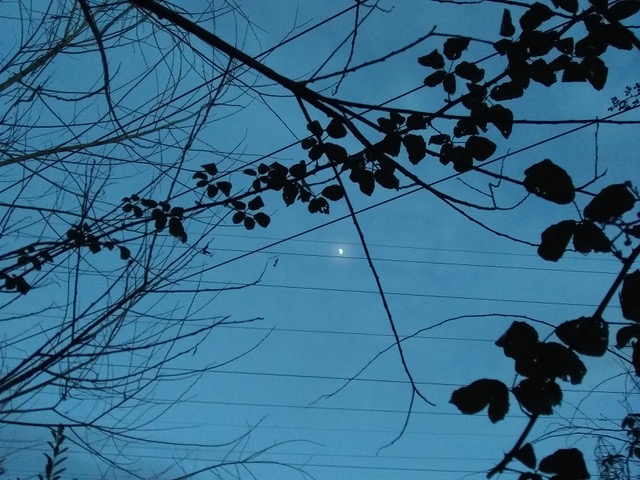 You may recognise Charlie Dyer's work from last year's Bloom exhibition.
Charlie thinks her illustration style has evolved hugely since the last exhibition, and we agree.
You can find more of her work on Instagram: @charliedyer.illustration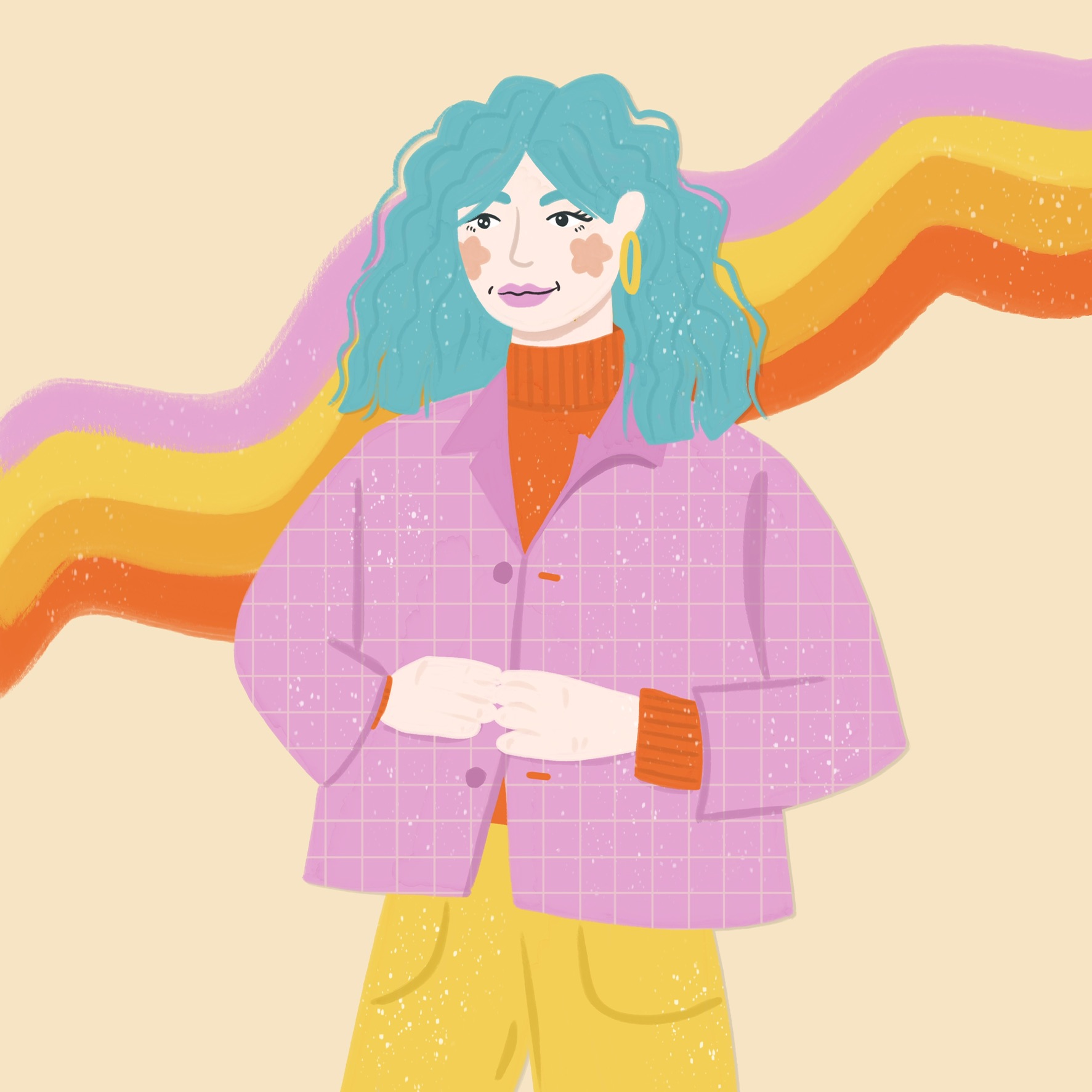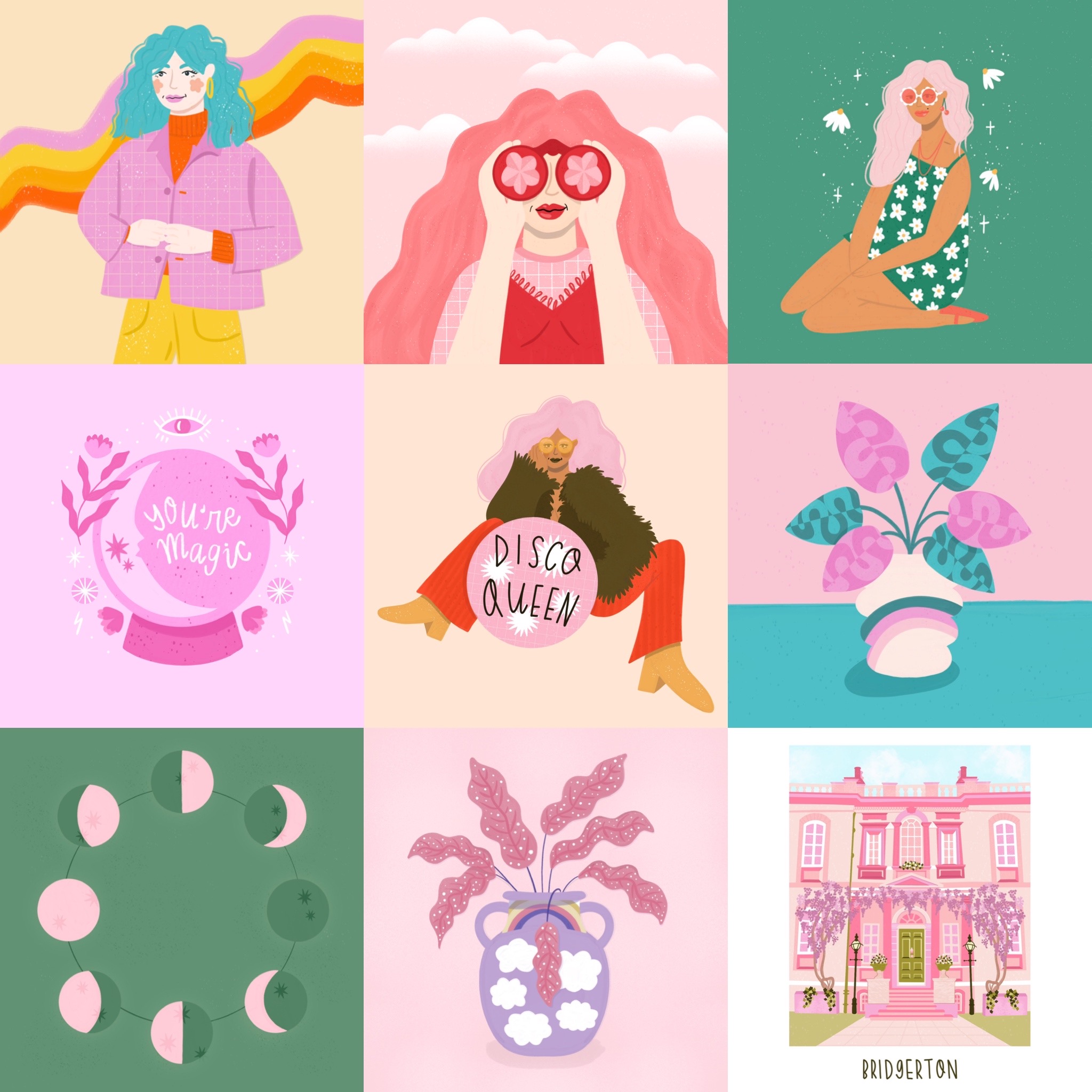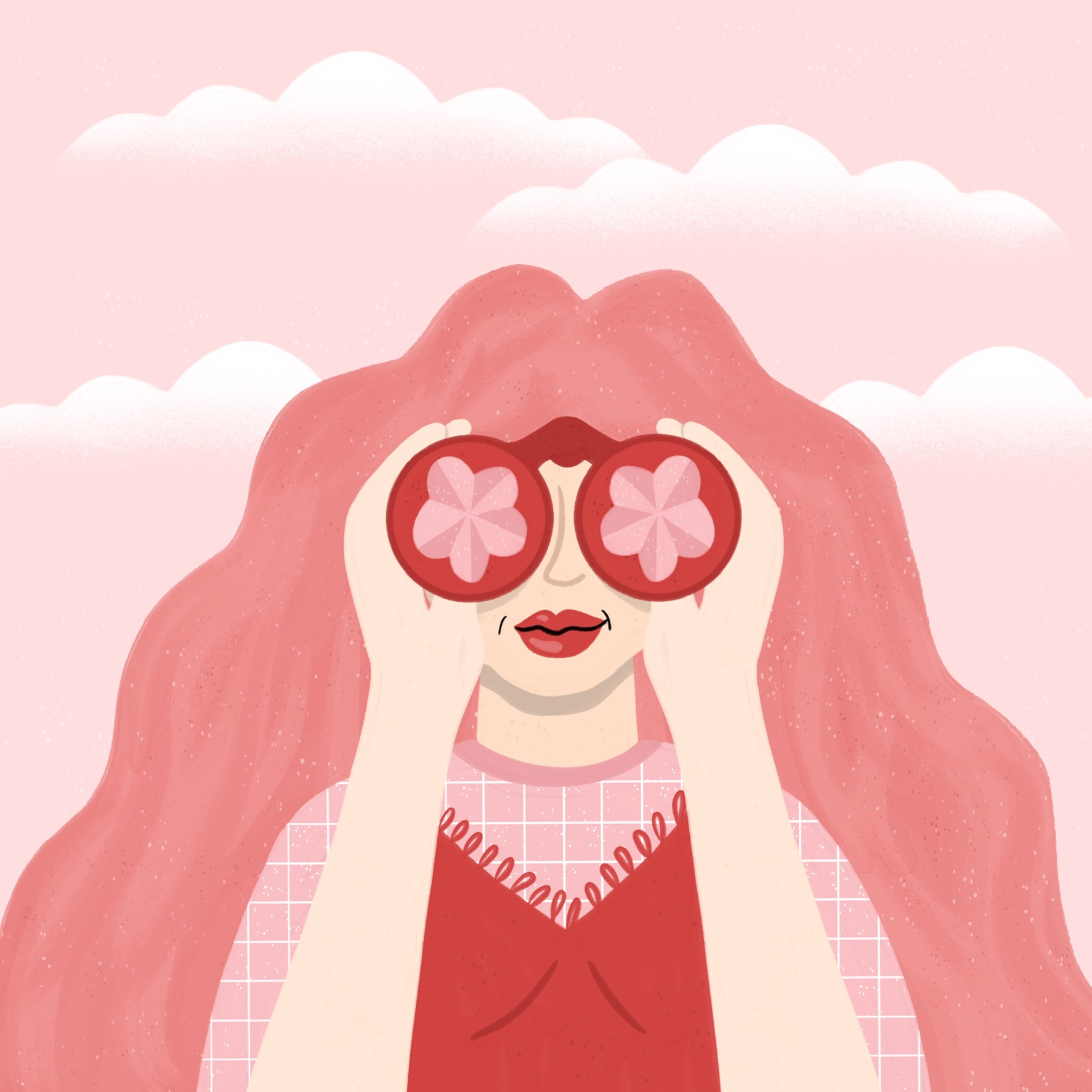 We have four stunning submissions from Emma Martin.
Truth Seeker is the image with the goldfish. Emma says: "Truth Seeker" is a tiny painting that is really about not being afraid to face the truth, even if it's uncomfortable or feels unfamiliar. When you understand something you can begin to overcome it. (Acrylic on 15 x 15cm board).
Drawing The Moon is the image with a woman sketching under a tree. Emma says: "Drawing Down The Moon" was about trying to stay connected with what really matters. Appreciating the cycles of nature and adjusting to a different rhythm than we had previously been used to was important. The entrance to the labyrinth in front of the woman was all about contemplation of this. (Acrylic on A3 Board)
Staying Afloat is the image of a frog in water. Emma says: "Staying afloat" was about feeling a little overwhelmed during the period of lockdown - but I did manage to keep my nostrils above water! (Charcoal on A2 paper)
Home Made shows a woman stitching a landscape. Emma says: "Home Made" is a painting I made during a time when I realised that I was going to get back what I put in, and that lockdown was an opportunity to reinvent some aspects of life. I was trying to see the possibility of an opportunity in adversity. (Acrylic on A3 Board)
Goddess is the second image featuring a frog. Emma says: "Goddess" was made in response to how I was feeling at the time. A little low in mood, a little middle aged, and, frankly, frog like! (Charcoal on A2 paper)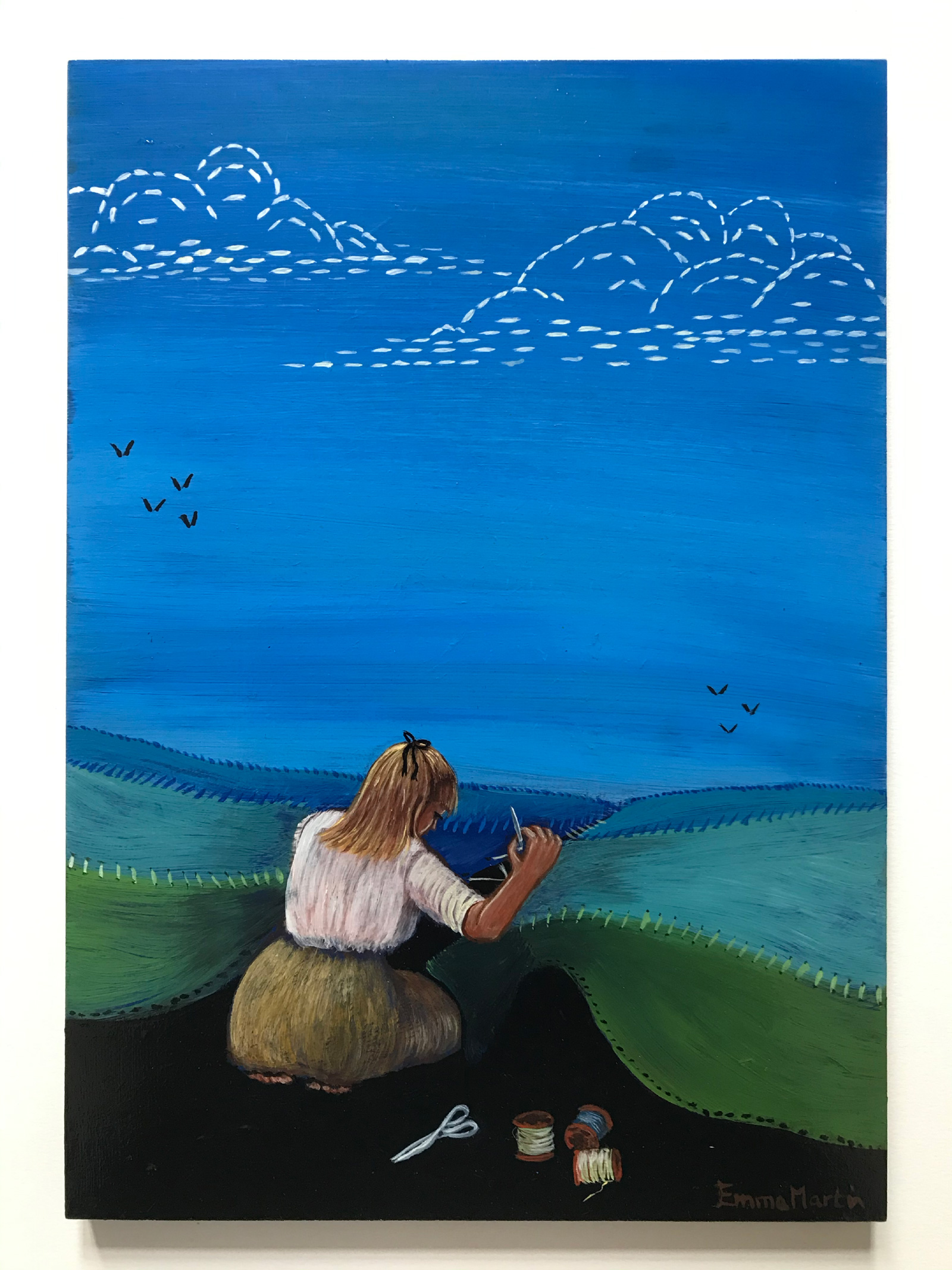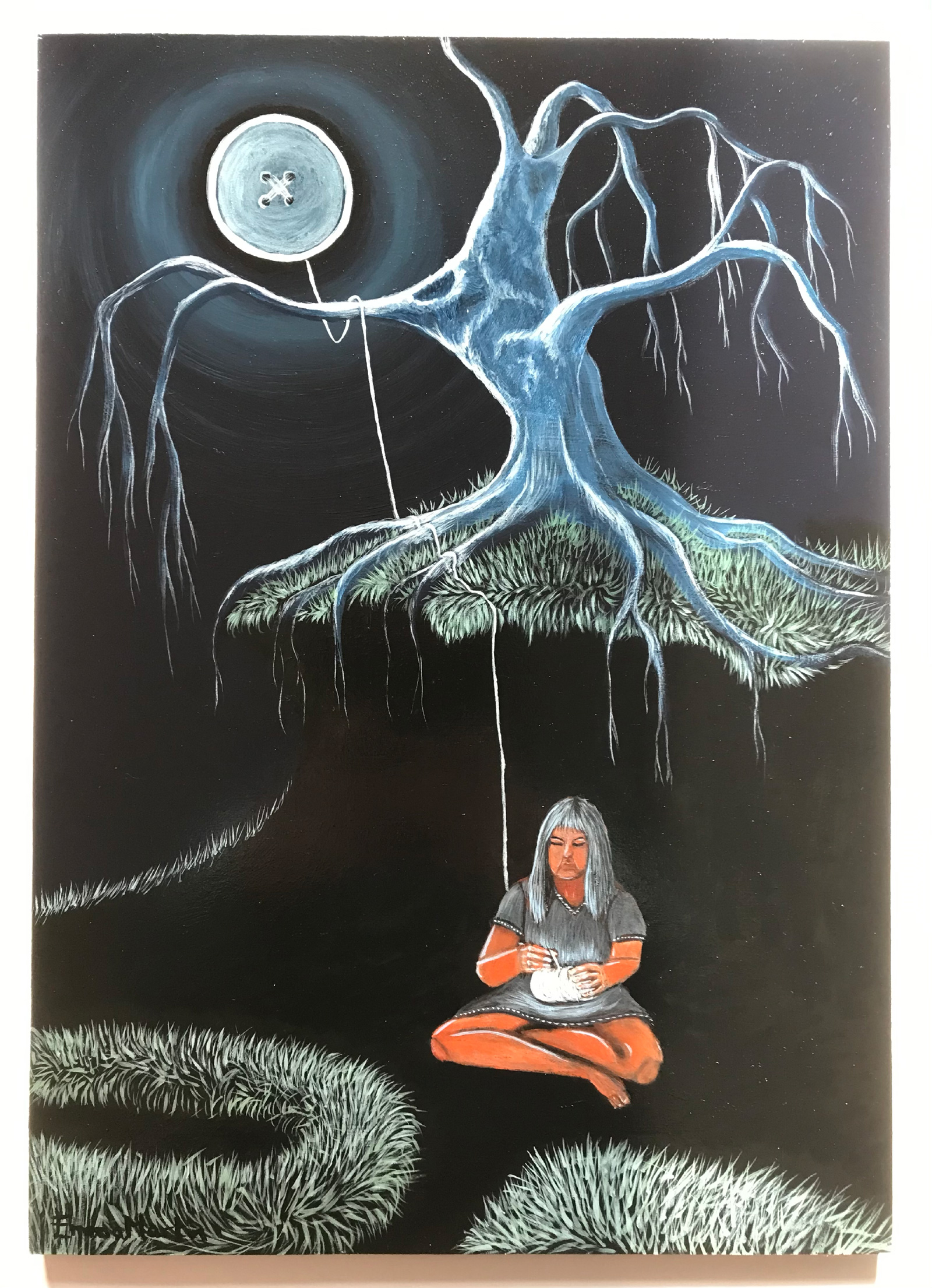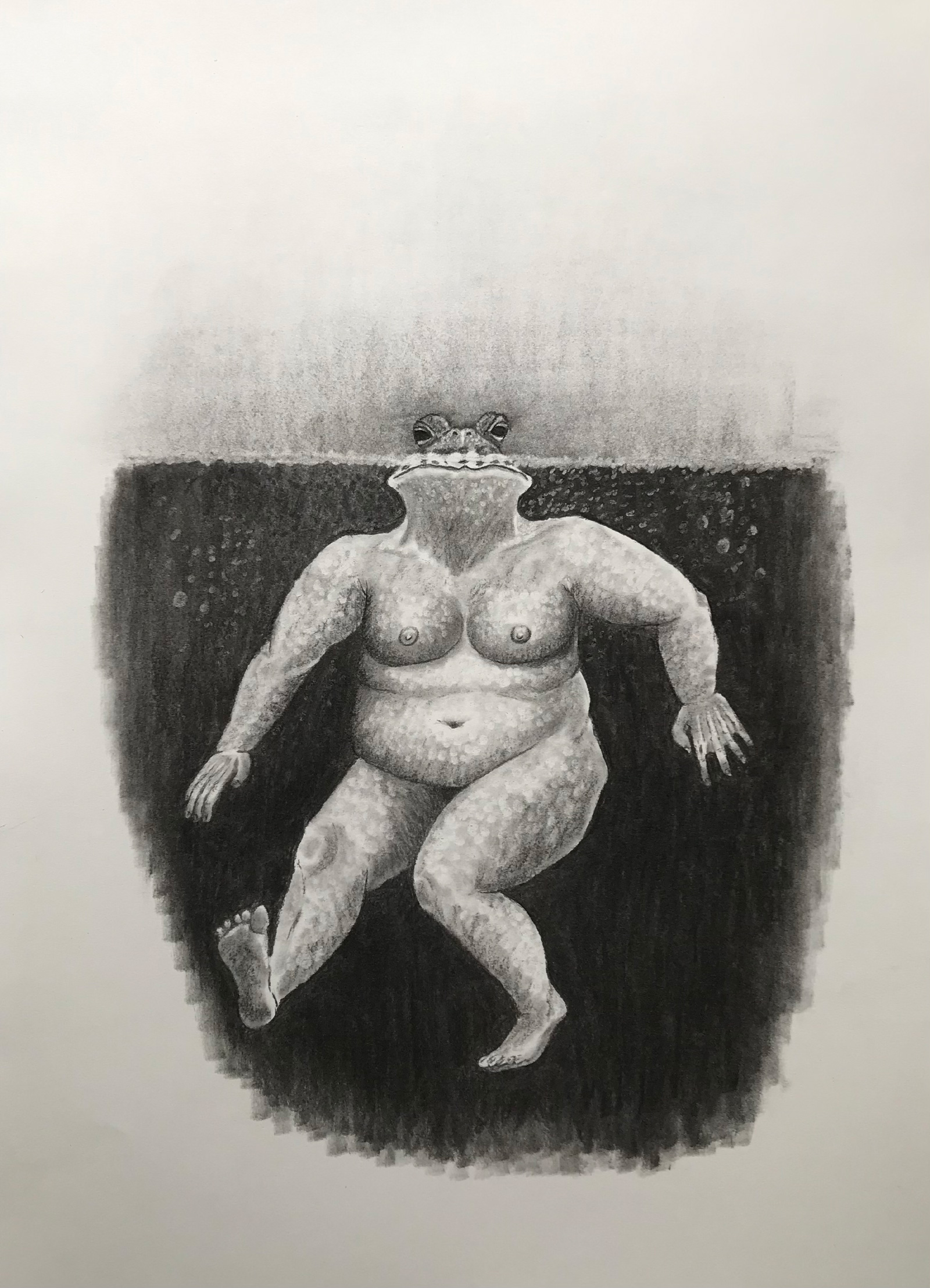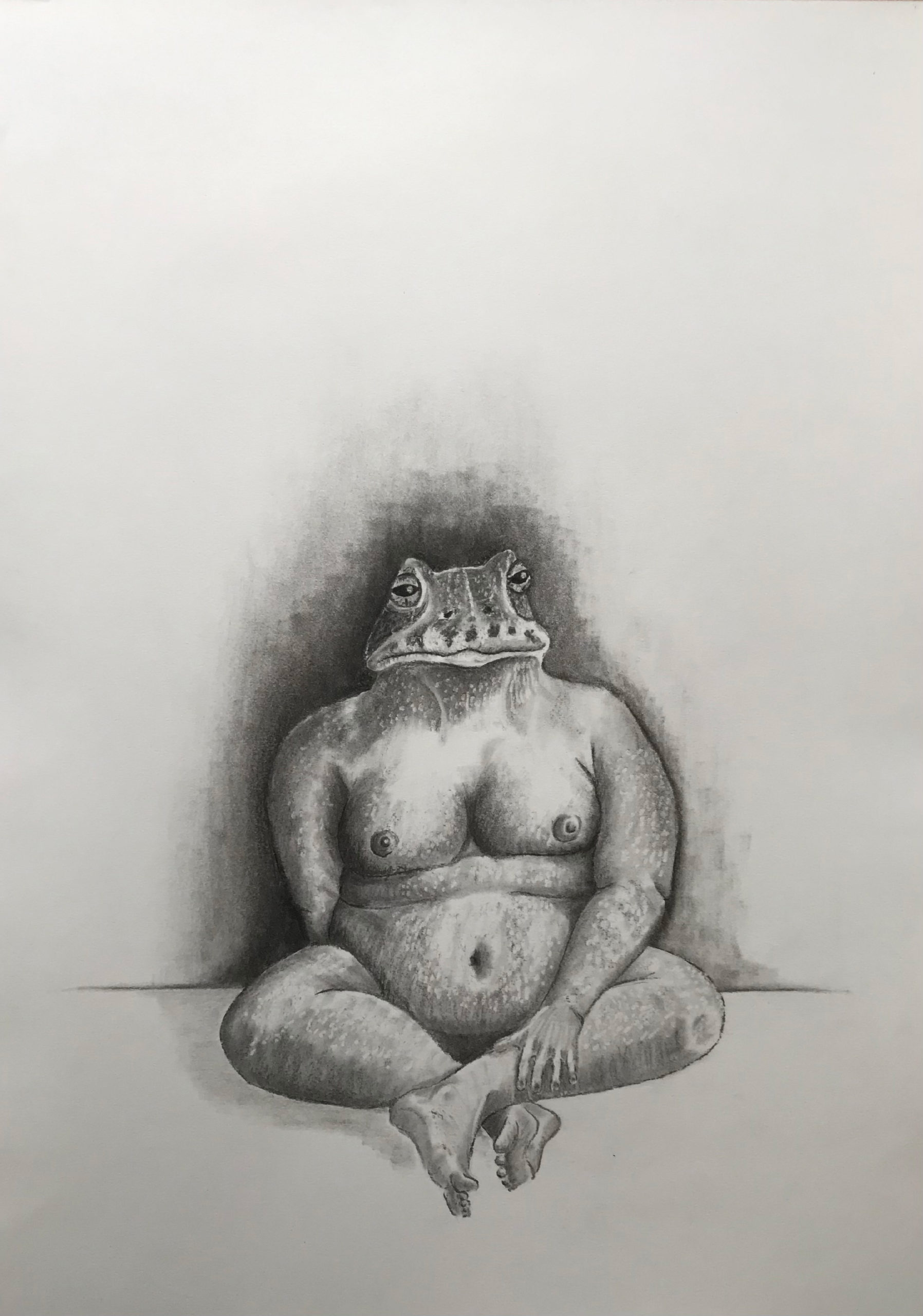 Kauser Parveen has submitted the following four nature photographs, titled Friends For Life, Feeder, Blossom Where You Grow and Blaze Of Colour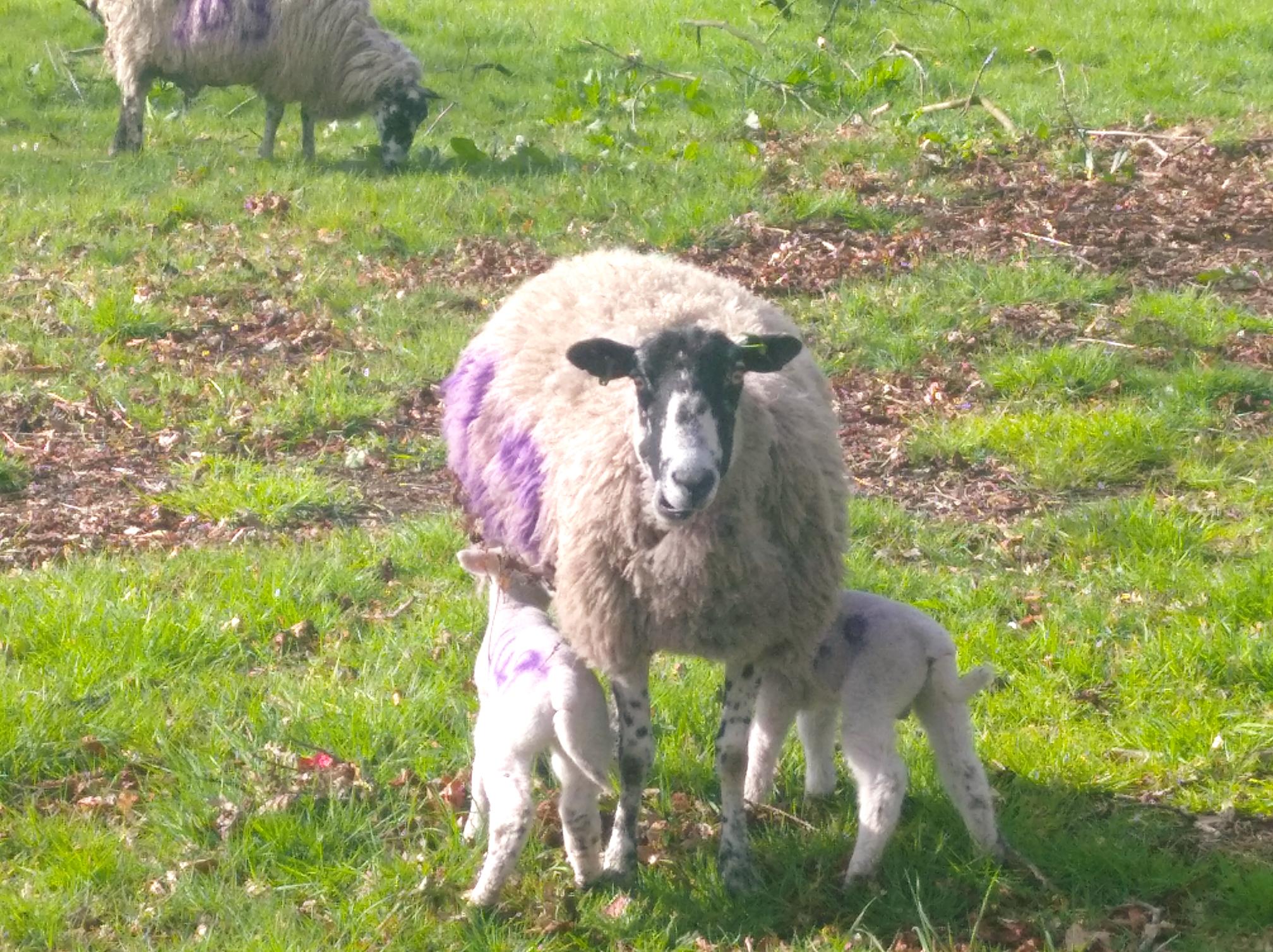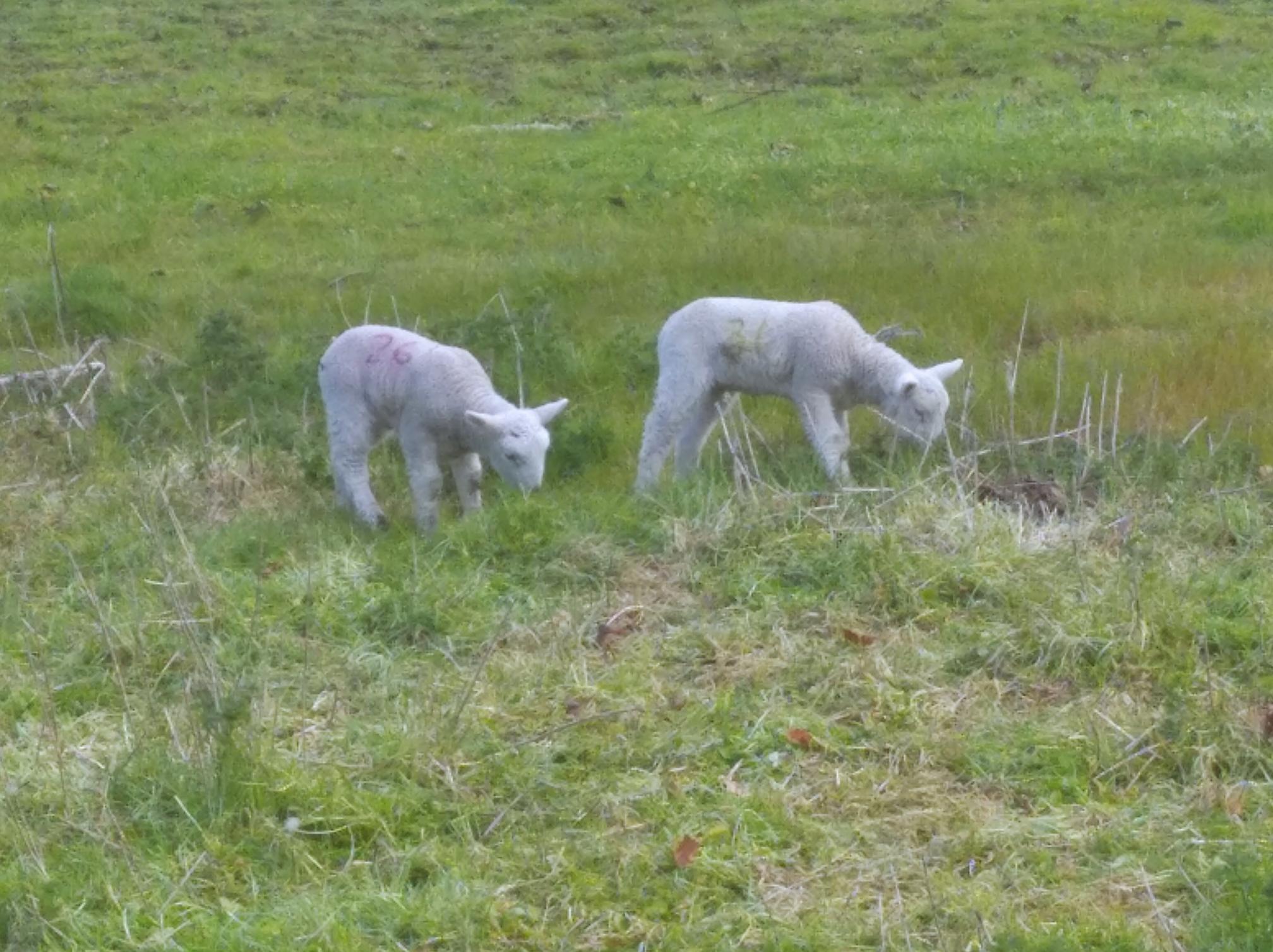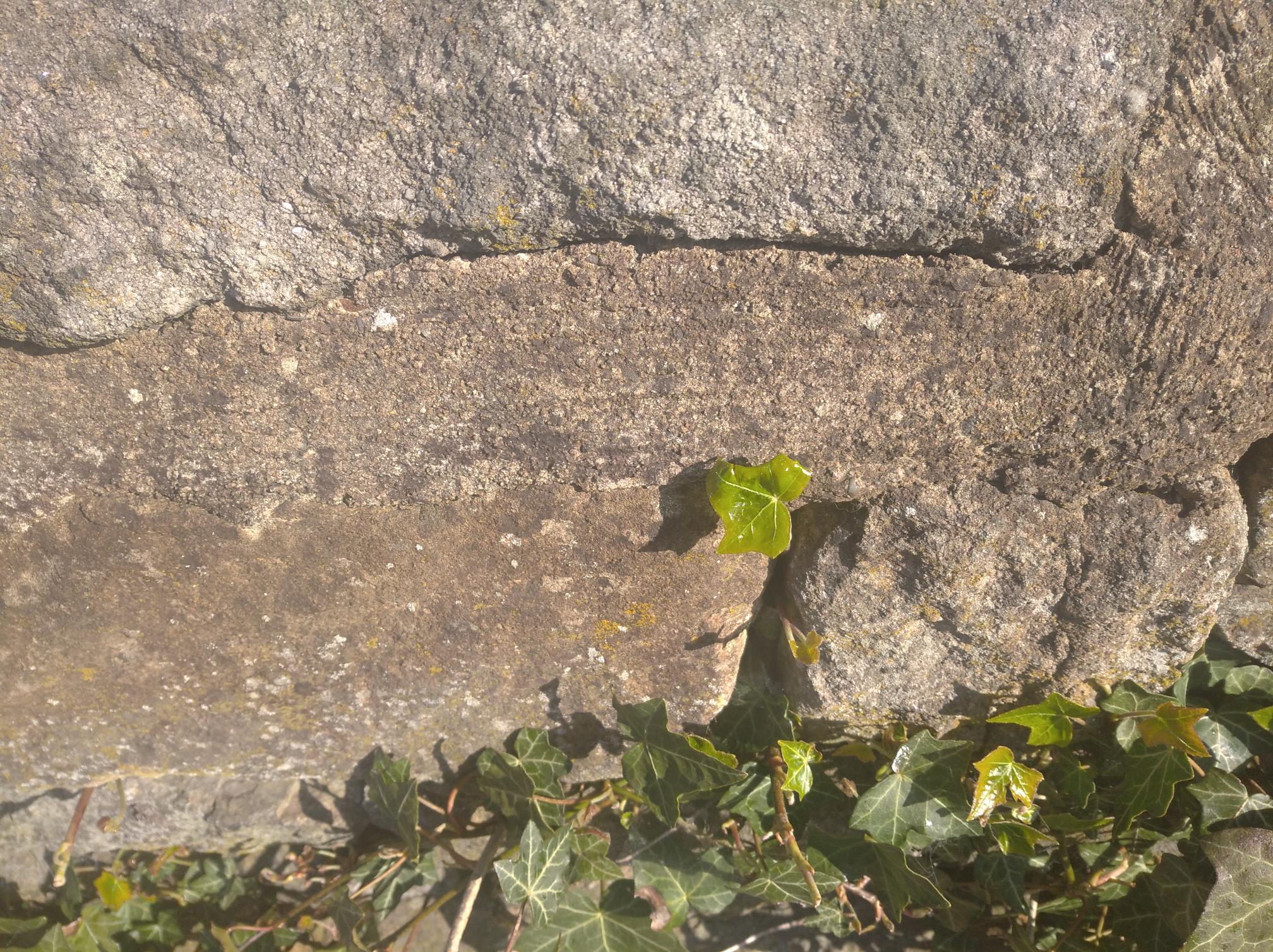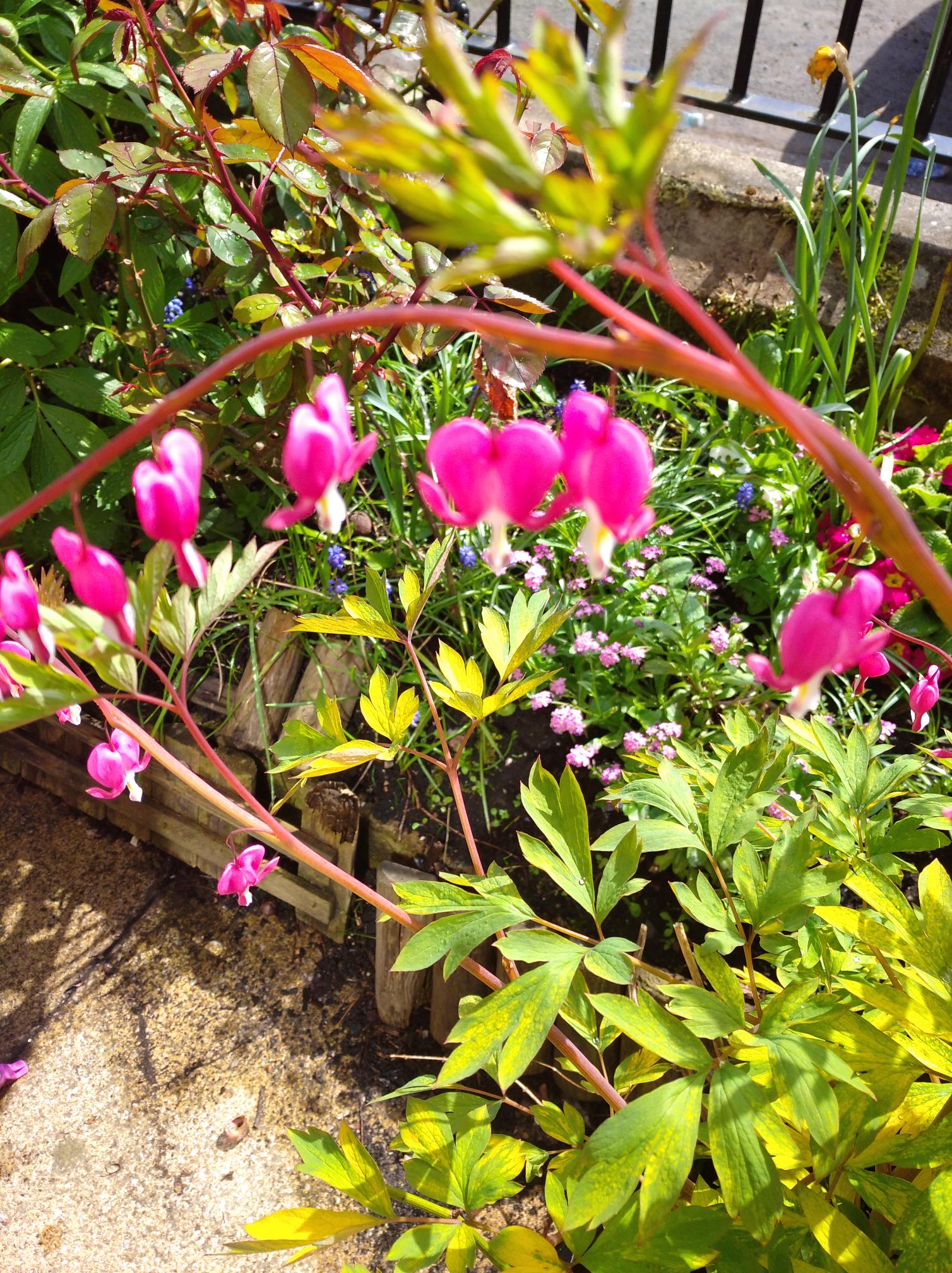 This small multi-media painting was submitted by Lucy Patrick. It is part of an inter-active installation that will be exhibited during the Devon Open Studios in Moretonhampstead. The painting is part of a series that charts my lived experience of the last momentous year and how nature and the environment has helped me weather the storm of the pandemic.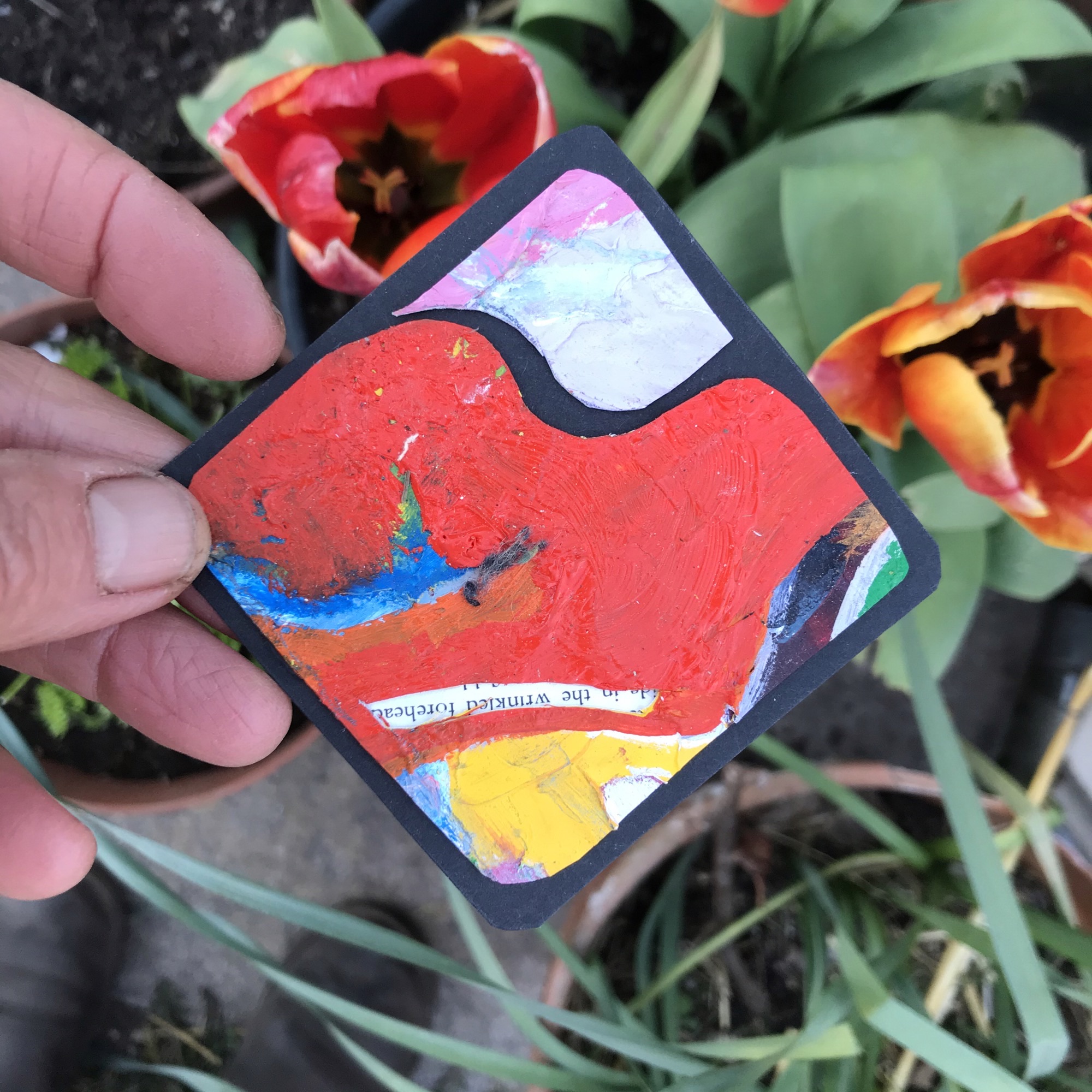 Michael Calver shared this intriguing image from his sketchbook.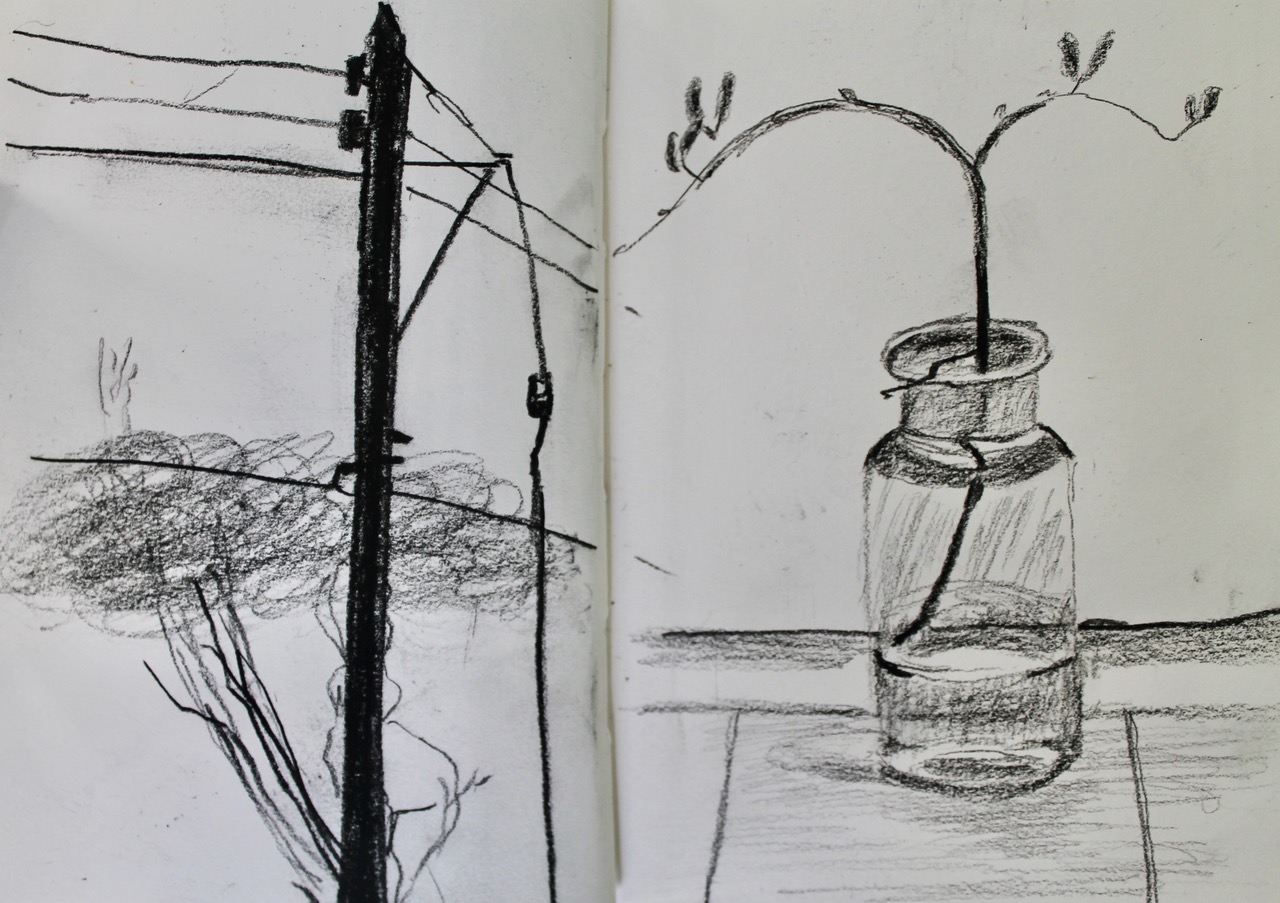 Summer Varley shared the following images with us on behalf of The Makers Group at OrganicARTS.
The images below were made by: Marianne, Nick, Jacky, Joy, Lisa, Jane, Carol and Sarah.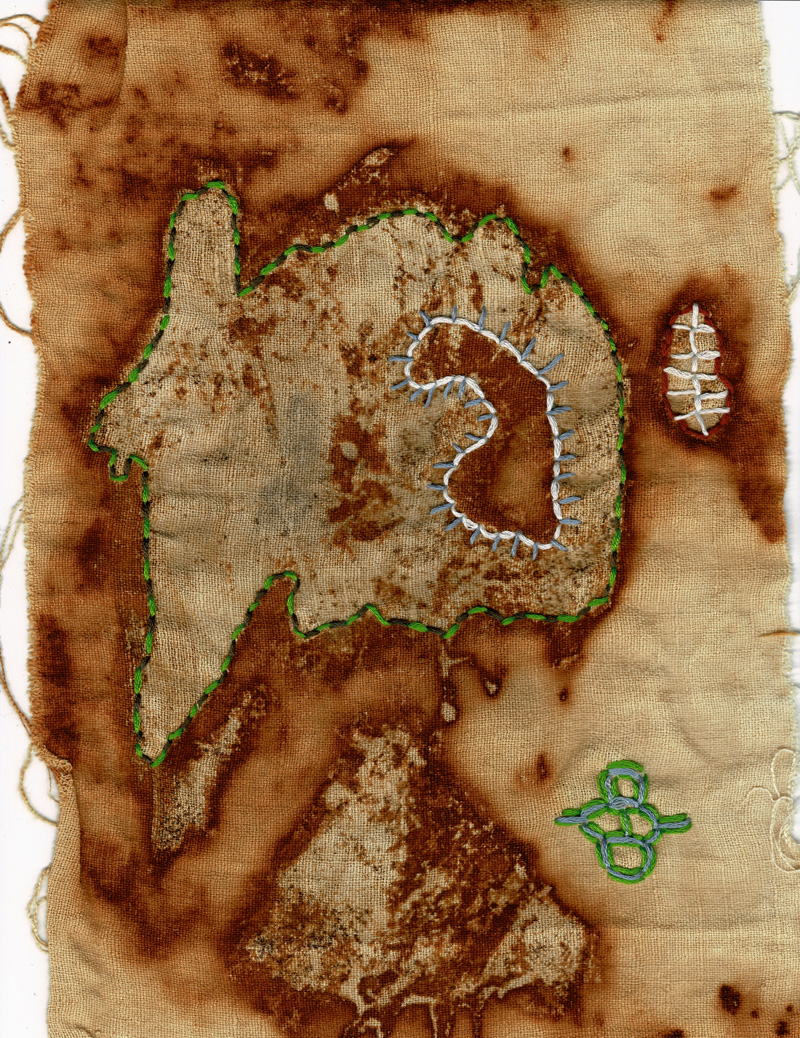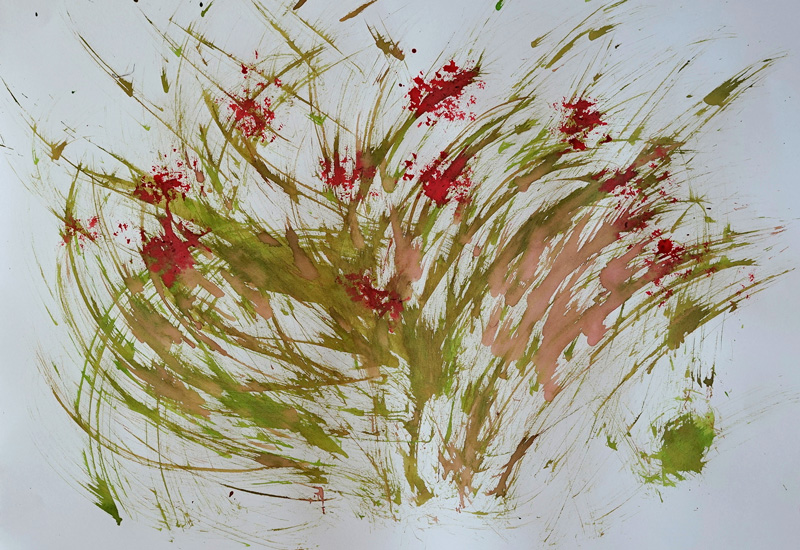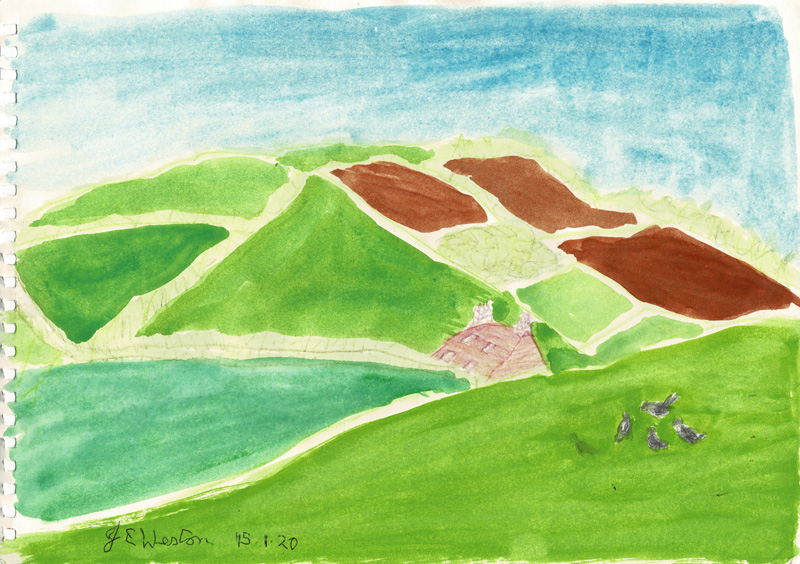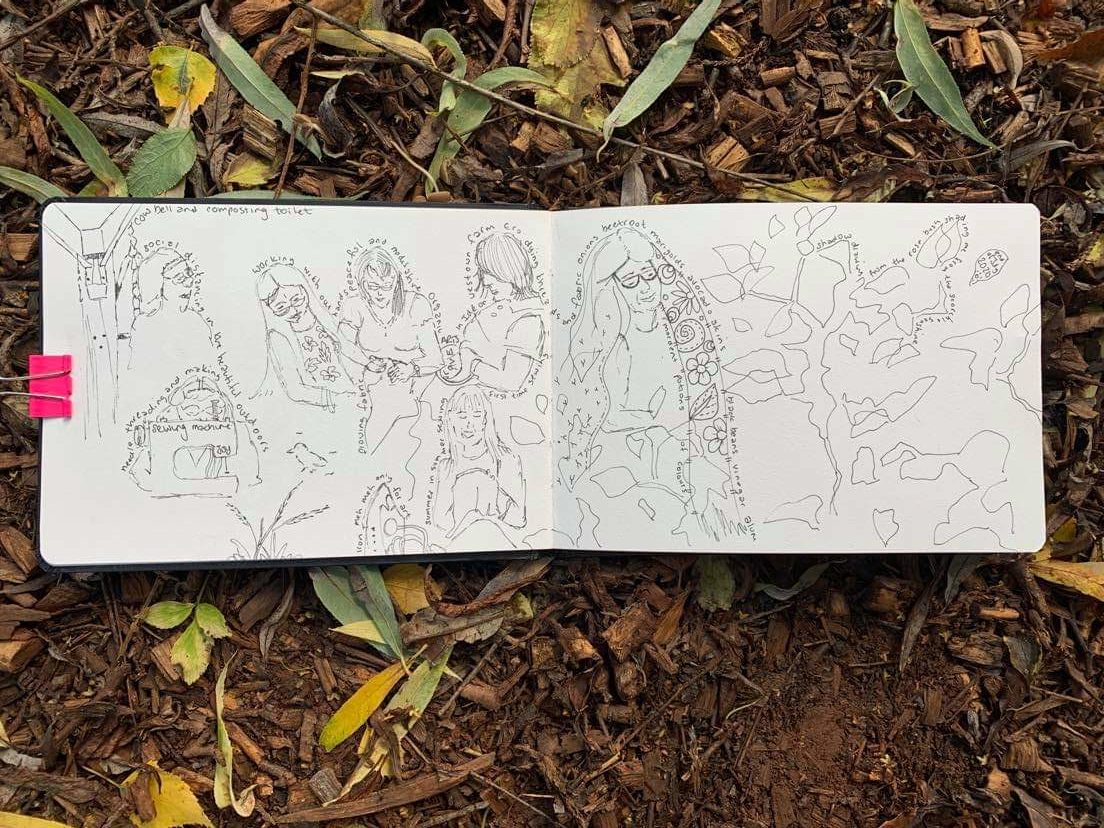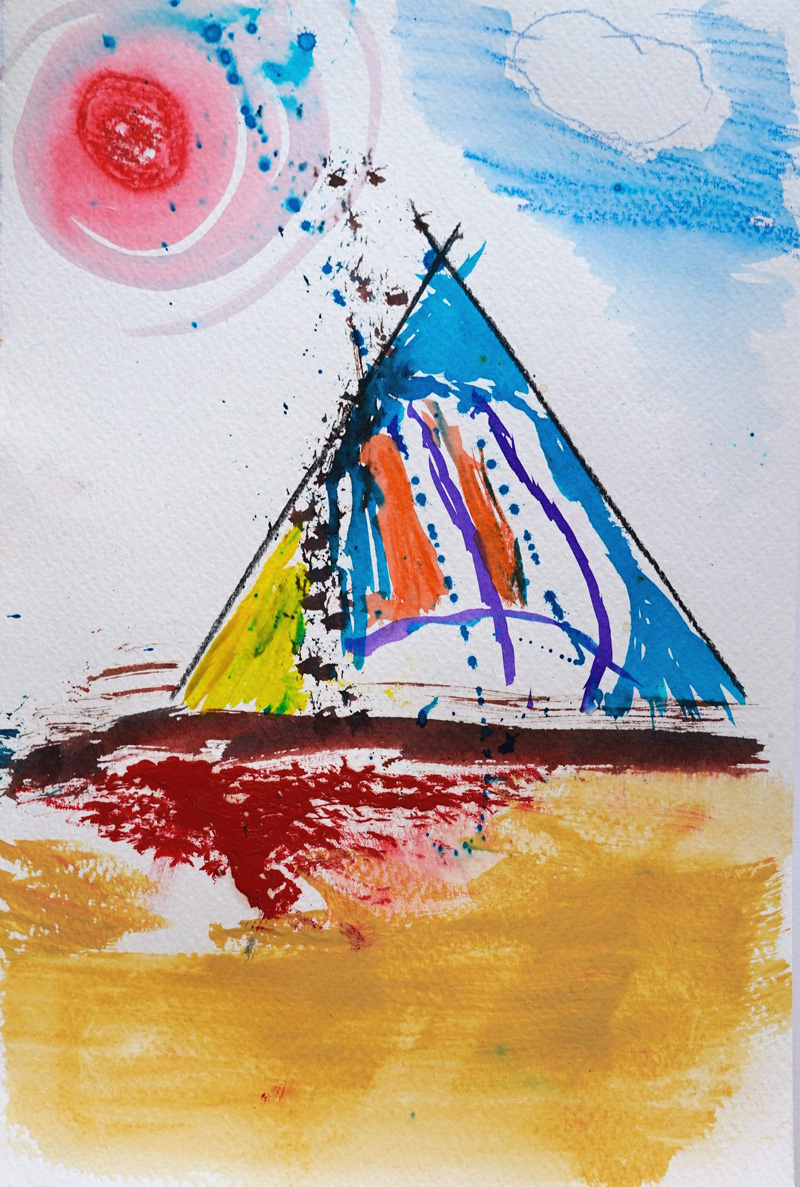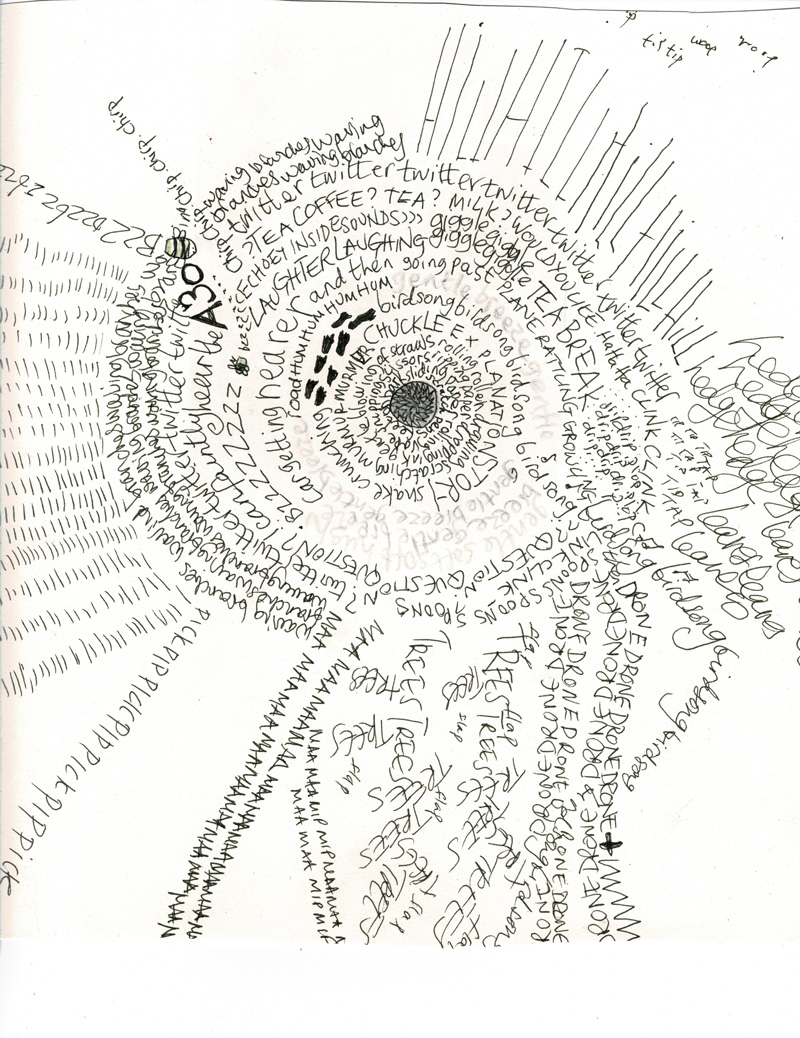 The following five photographs were submitted by Rachel Mowlem.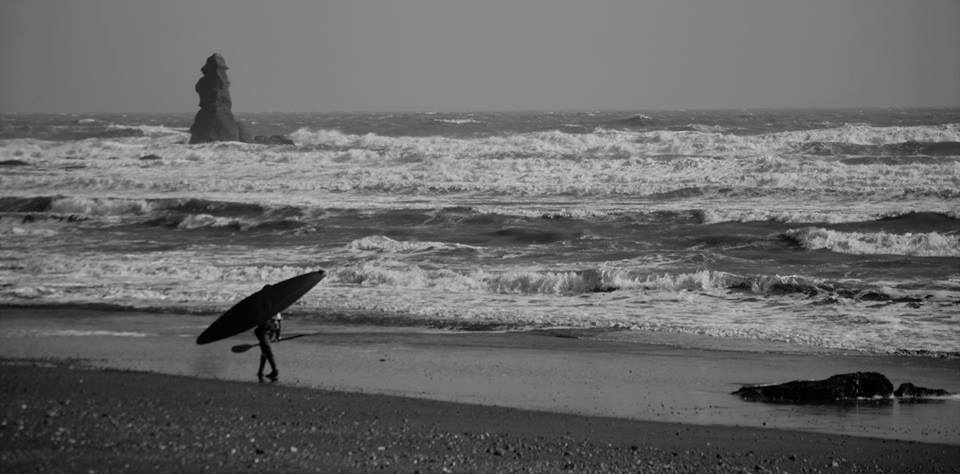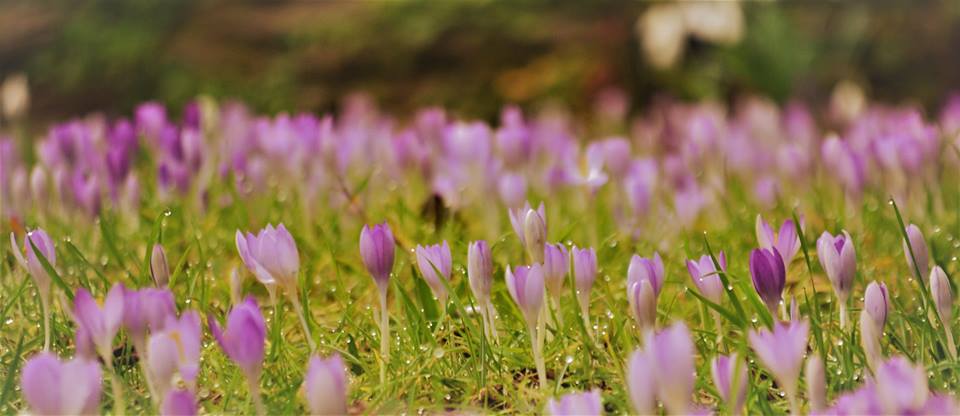 Sam F Johnson submitted the following two creative artworks, both created during lockdown.
Here We Are Now: 'It represents myself, how I feel, as a bonobo, a peace loving species living through these strange, strange times. I made it to help my mental health and to have a representation of myself looking back at me, which helps to get through these challenging days.'
Believe In Magic: 'This lovely white rabbit brings me hope.'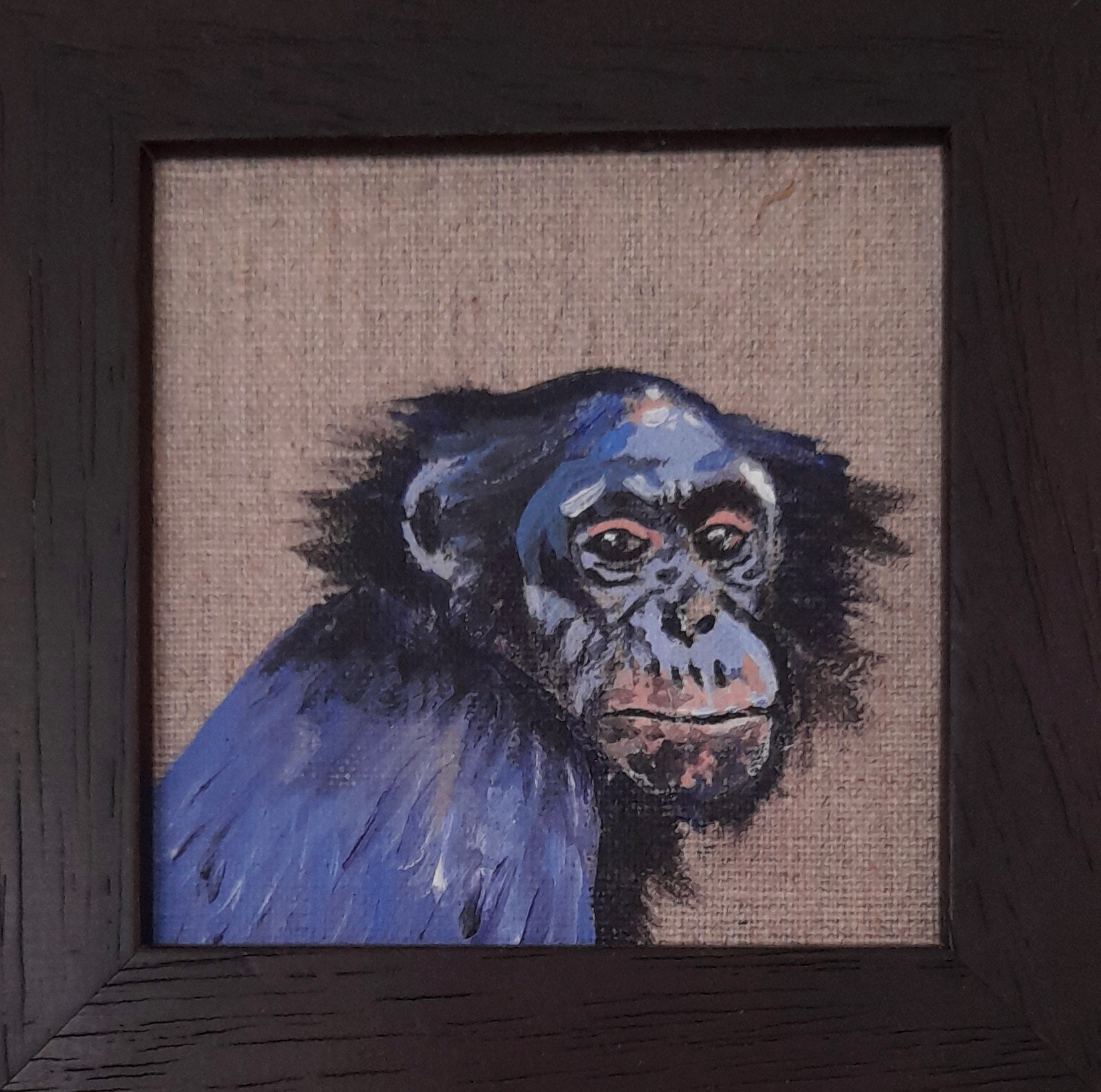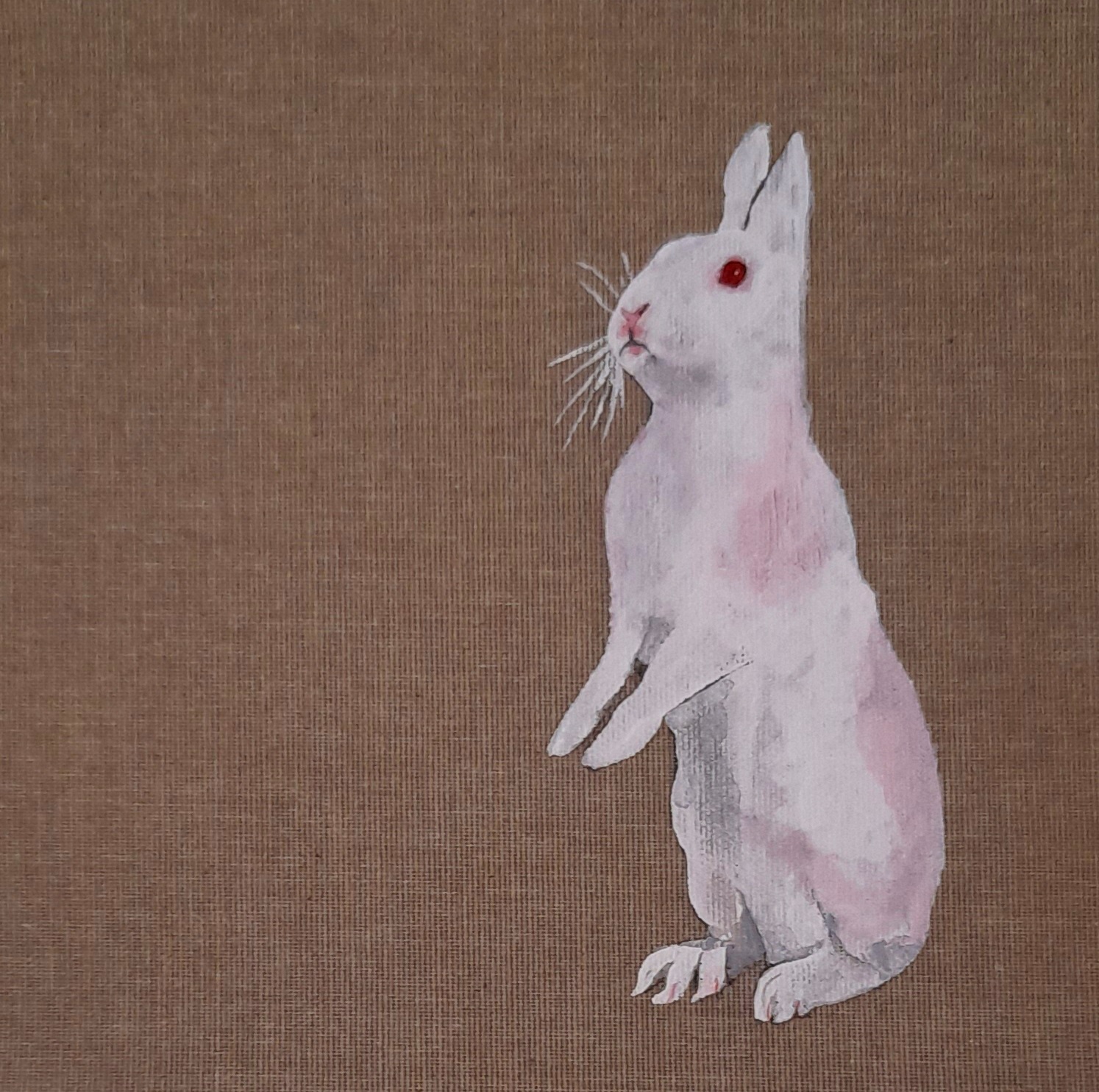 Exeter based artist Lyndsey Gates has submitted two stunning works, both made from glass.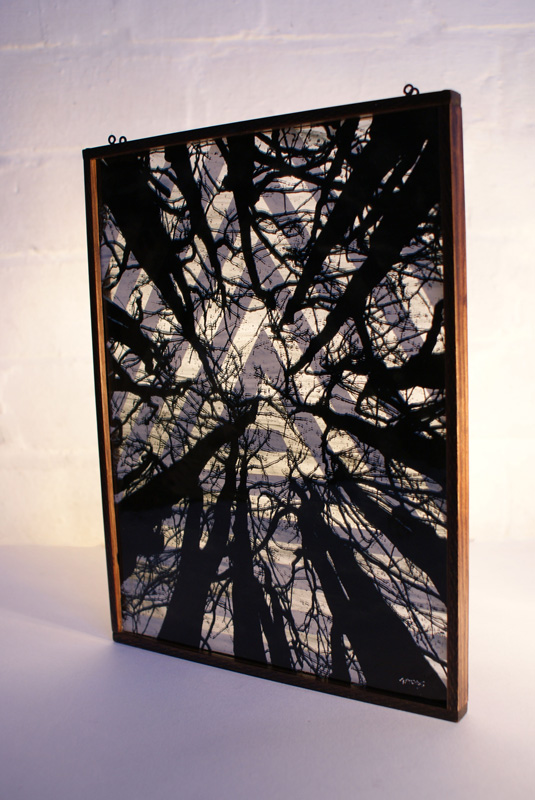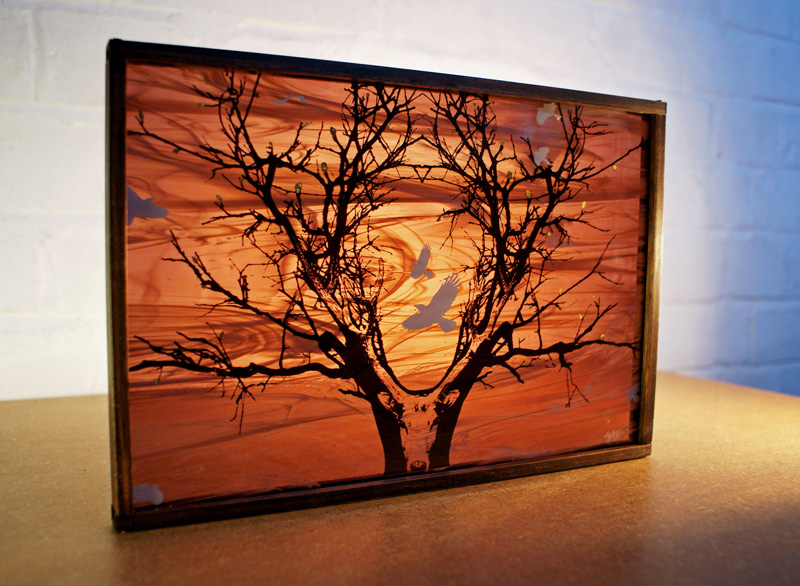 Jess Murray submitted two beautiful paintings on the theme of nature and mental health.
Untitled: "Untitled is an expression of how important it is to take time to look after your mental health and give yourself the space and care to bloom."
Wilting Rose: "I painted Wilting Rose last month from an image by Rachel Levy and I was really struck how even when not at its prime, nature is so beautiful and inspiring."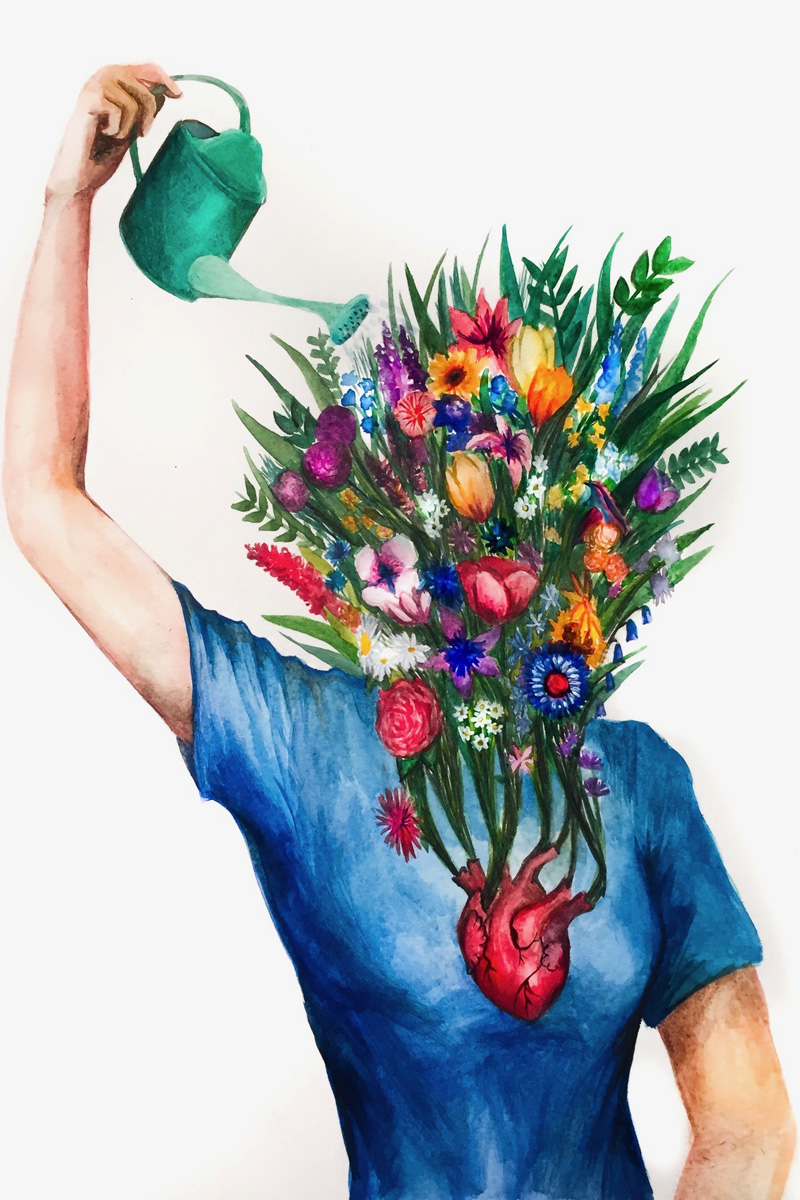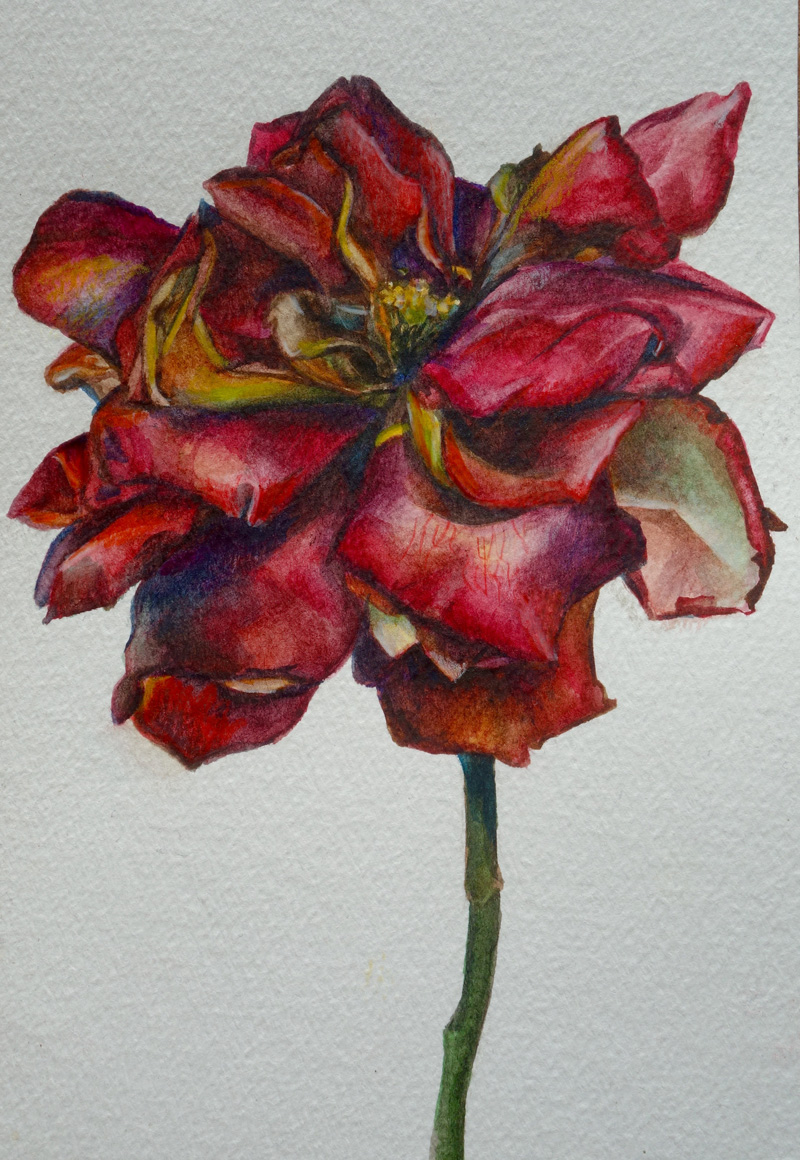 Submitted by Studio Bloem
"This piece was created during lockdown after the birth of my first child. Following breastfeeding troubles I developed a postnatal depression, I had never had any mental health issues before, so this came as such a surprise. Through councilling (all over the phone) and through being creative I found a way back to myself and to my daughter and husband. This piece, which is still a work in progress, consists of origami flowers, which I could fold in under 40minutes, quick enough to be made during my little girl's naps, and allowed me to be creative without putting pressure on myself. Being creative allows each and everyone of us to express a part of our self where often other forms of conversation fall short."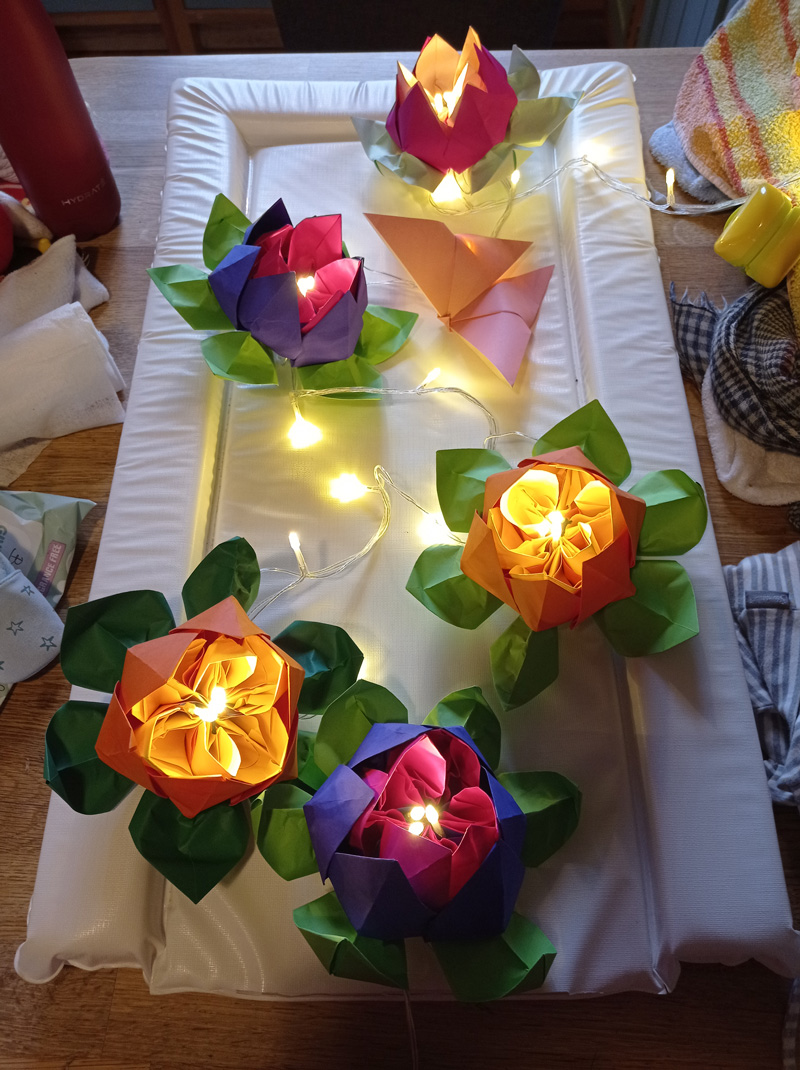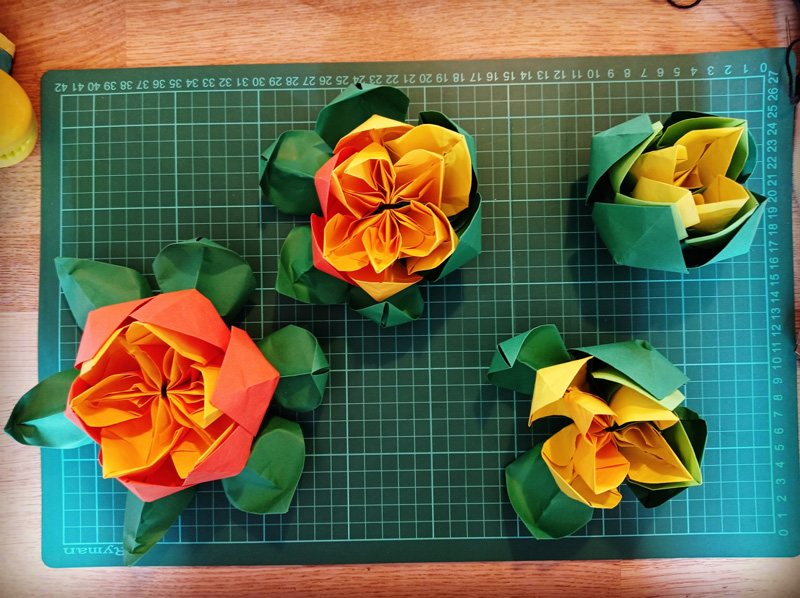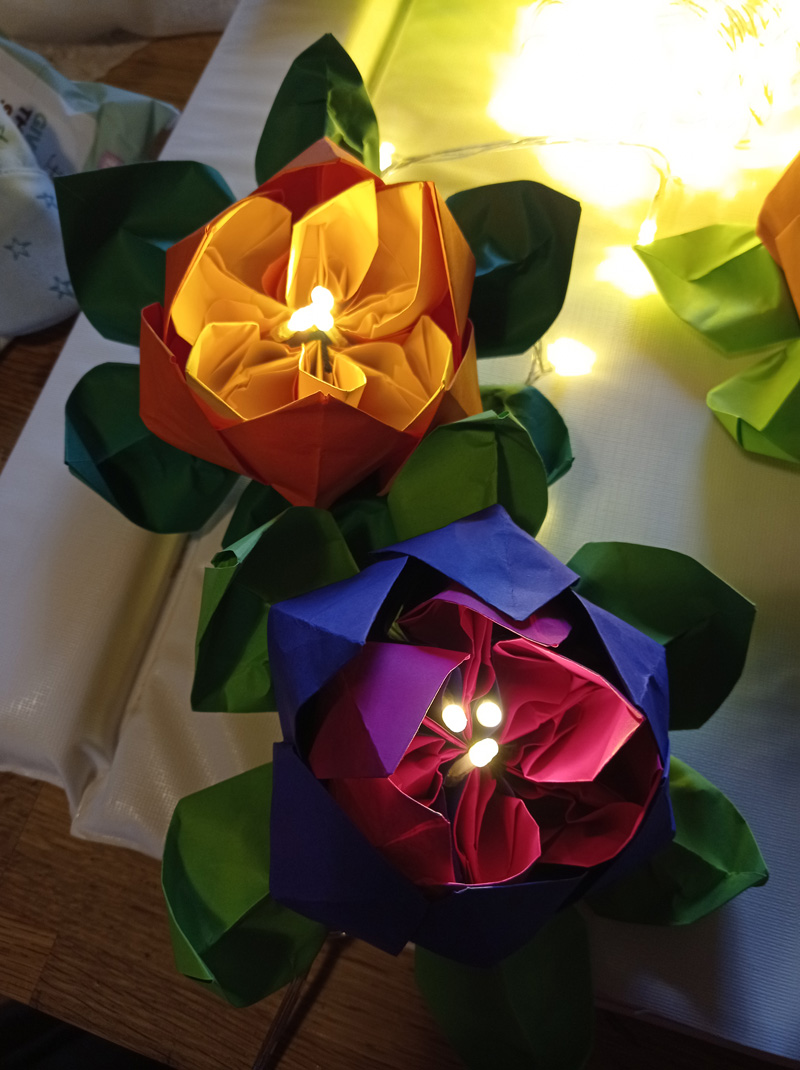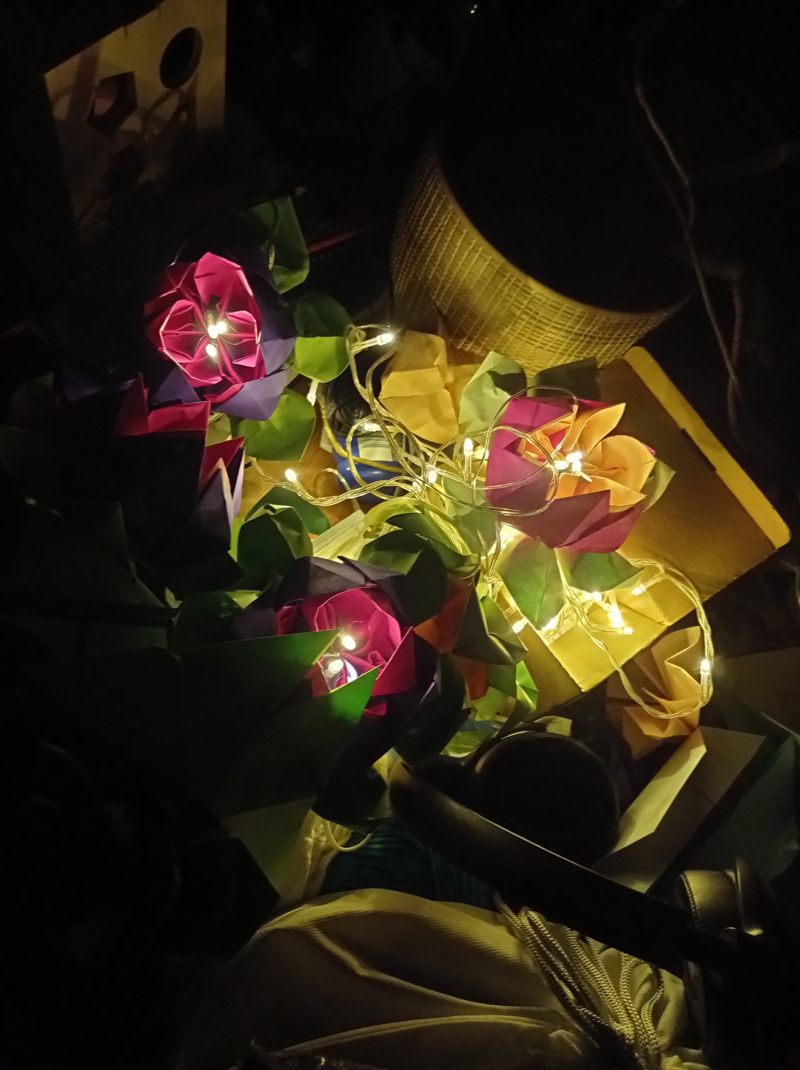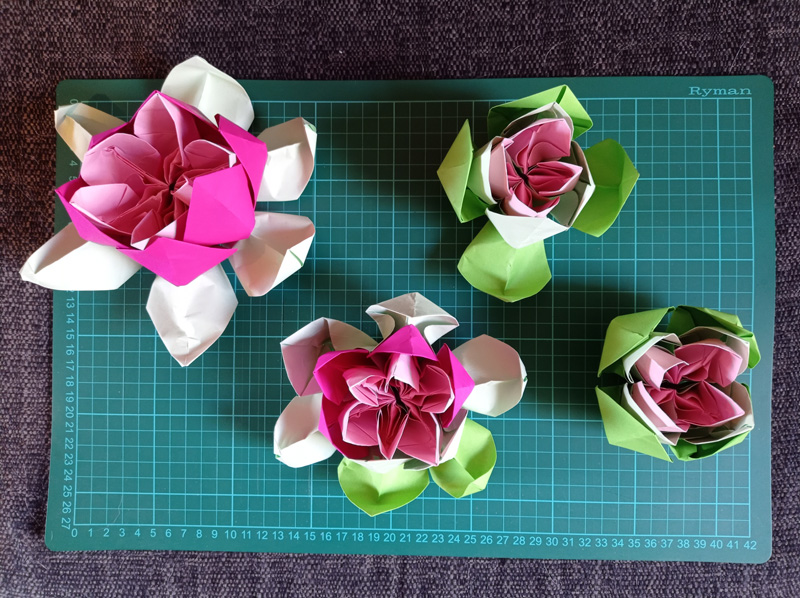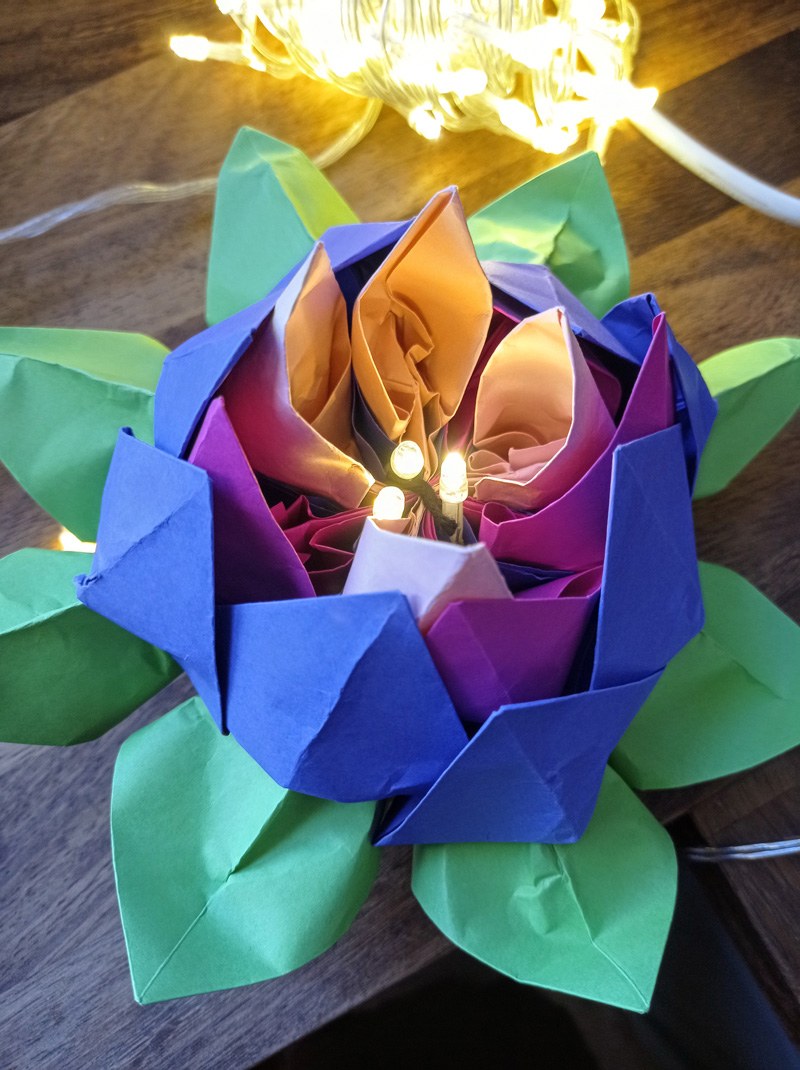 'Ikigai' by Studio Poncho
"Ikigai" By StudioPoncho, inspired by the Japanese concept of ikigai, referring to having a direction or purpose in life, providing a sense of fulfillment and a sense of meaning.