Exciting News From M&S Energy Fund!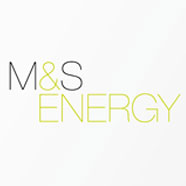 We are thrilled to announce that we have won the M&S Energy Fund for the South West. Over 246 projects were submitted to M&S, before a public vote decided which projects would receive funding. We are therefore delighted that we will be receiving £12,500 from M&S towards our solar-powered cinema project, we couldn't have done it without you. 
This fund will allow us to install solar panels on the roof of our the cinema in order to generate our own energy and allow for a greener future for arts in the city. It will also pay for energy saving systems, fittings and technology within our building.
Environmental sustainability isn't something we want to do by halves, and this funding will help us on our way to making our dream of a solar powered, energy efficient arts venue a reality.
As well as the satisfaction that comes from supporting the growth of Britain's sustainable future, we hope that the financial savings made by generating our own energy can be passed on to our loyal customers. We want everyone to be able to share in the benefits that a solar-powered independent cinema will offer the city.
We want to say a huge thank you to everyone who took the time to vote for our project, and we look forward to sharing Studio 74 with you very soon.