This event has passed.
Zipangu Shorts (15)
Japan Touring Foundation
Category
Book Now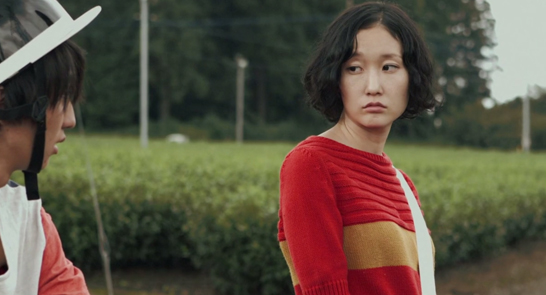 Zipangu Shorts (15)
*A note on transaction fees
A small £1.50 fee is added to each transaction. This covers the cost of getting your tickets booked, that's everything from the booking software to card charges. We don't charge this to make a profit.
THE JAPAN FOUNDATION TOURING FILM PROGRAMME
Zipangu Shorts
From the fantastically weird to the beautifully bizarre journey to Japan through this eclectic collection of Japanese short films. In collaboration with Tokyo's Short Shorts Film Festival & Asia, an Academy Awards accredited festival, this one-off screening selects the best new filmmaking talent from Japan. Unconventional, surprising and bursting with energy these stories are a breath of fresh air.
The films will be subtitled.
Programme
That's No Meaning
Hiroto Hara, 16mins
Nana searches for something to cheer her father up, and comes across a Japanese comedian, Yoshio Kojima. Of all things, she decides to perform his signature gag, "there is no meaning." Unsurprisingly, this doesn't make her father feel any better. Then one day, a miracle falls upon her.
The Shining Star of Losers Everywhere
Mickey Duzyj, 18mins
In 2003, Japan was plunged into economic darkness, and its people needed a ray of hope. They found one in Haru Urara, a racehorse with a pink Hello Kitty mask and a career-long losing streak.
Dad's Wedding
Fukuda Momoko, 31mins
28-year-old Sasano Seiko has returned home to celebrate her widowed father's remarriage. However, the partner-to-be is the double-divorcee-with-children and close friend of Seiko's older brother. Her father says he will be the "mother" to everyone, but Seiko is not convinced…
Between the Lines
Daisuke Yamaoka, 5mins
Just as Kyoko is about to leave for Tokyo, her childhood friend Tomo, who wants her to stay, bids her farewell somewhat aggressively. Kyoko senses that he is going to confess his love for her, and bolts.
Two Juliets of Verona
Ken Ochiai, 15 mins
Verona Girls' High School has been holding its legendary theatre festival for 120 years. Julie and Yuri are competing with each other to appear as the star of the play. When they find out the school will become co-educational and a male transfer student appears, the battle intensifies.
Venue: Studio 74, Exeter Phoenix
Supported by the Great Britain Sasakawa Foundation, Japan Airlines, the Japan Centre and Sake Samurai.