Yay!: The Search For Happiness
Exeter Fringe Festival
Category
Book Now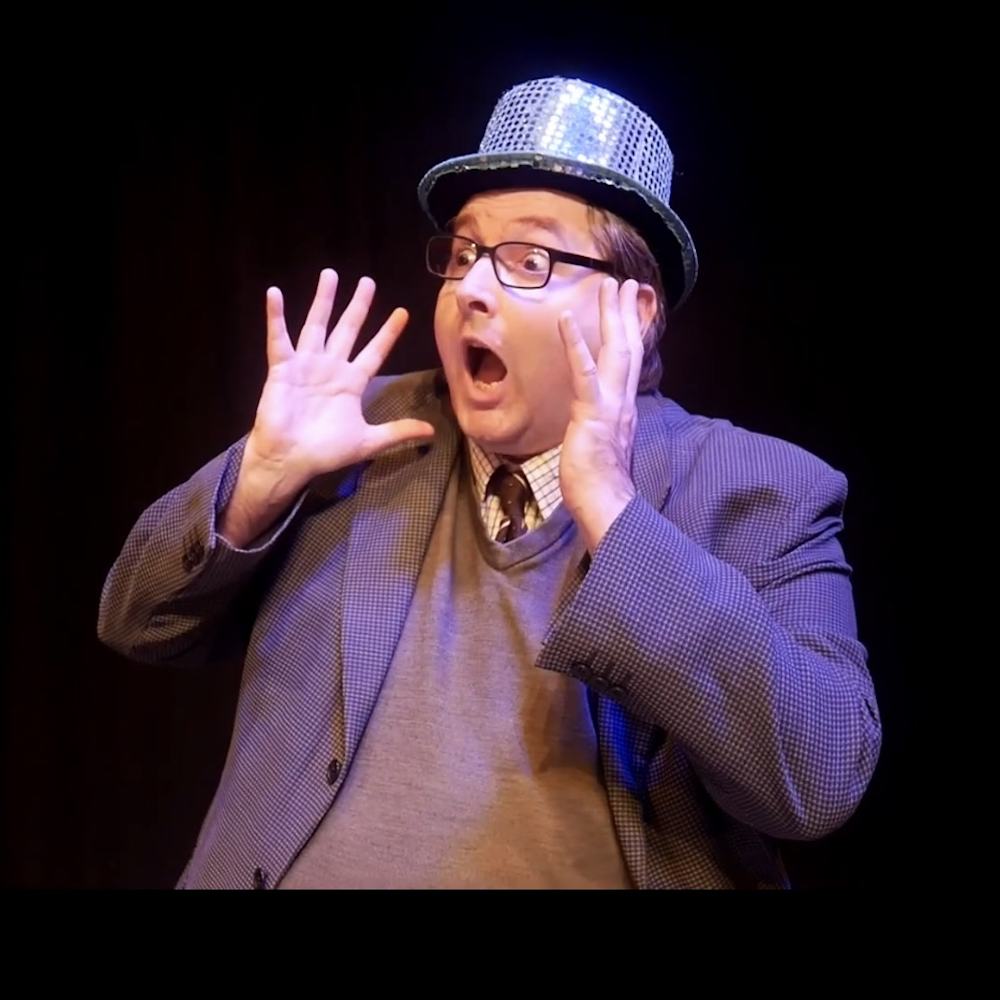 Yay!: The Search For Happiness
Robert Garnham
Robert is a poet. And he's happy. Or is he? After the death of a favourite aunt, he decides to find out exactly what it means to be happy. He ends up as a poet-in-residence on a fish factory ship in a search for contentment on the high seas. What could possibly go wrong? Comedy and poetry collide head on in this new show from the Professor of Whimsy.
---
"Playful, warm, celebrating life. Often funny and always surprising."
Write Out Loud
"Clever and entertaining."
Barnstaple Theatrefest
"Wise."
Word NYC
---
Content warning
Grief, death and mental health.
---
Part of Exeter Fringe Festival | Mon 11 – Sun 17 Oct
Exeter Fringe Festival is making a comeback this October by entertaining audiences and supporting local theatre makers in person. From Mon 11 to Sun 17 Oct, the Exeter Fringe Festival, supported by Exeter Northcott Theatre, will include live performances, running alongside a research and development programme, work in progress showings and panel events. The festival will take place in person, with Covid guidelines in place to ensure safety of audiences and performers.
---
Creative Details
Robert Garnham has been performing LGBT comedy poetry around the UK for ten years at various fringes and festivals, and has had three collections published by Burning Eye. He has won slams in places such as London, Edinburgh and Swindon and headlined or featured at events such as Bang Said the Gun, Raise the Bar, and Milk and in 2019 was the Hammer and Tongue featured artist for a tour of the UK. He has supported artists such as John Hegley, Arthur Smith and Paul Sinha. He has made a few short TV adverts for a certain bank, and a joke from one of his shows was listed as one of the funniest of the 2017 Edinburgh Fringe. In 2021 he was nominated for the Pushcart Prize and shortlisted as Spoken Word Artist of the Year by the Saboteur Awards.
---
VENUE: Studio 1, EXETER PHOENIX
---
*Subject to a £1.50 ticketing system charge. We don't charge this to make a profit. Find out more >>