Yat Method Taster Session – Actor Training
Category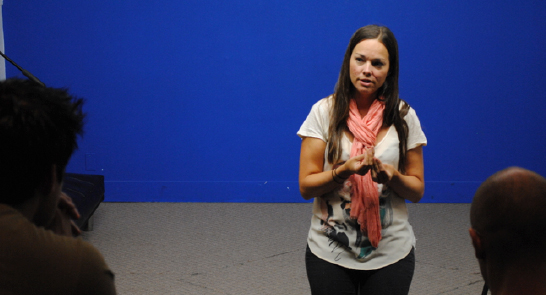 Yat Method Taster Session – Actor Training
Yat Method Taster Session – Actor Training
(In affiliation with Yat Bentley Centre for Performance, San Francisco)
---
Spaces are limited, so please book your place here.
Lavinia Hollands is the UK Instructor of the Yat Bentley Centre for Performance, San Francisco. She is offering a two hour taster session in the Yat Method – Actor Training for actors, writers, directors, and performers of all types (derived from Drama Centre London). This session will give you a flavour of what to expect from the part time Actor Training starting at MAKETANK in January. Students will touch on the following areas:
Breathing and movement through Swings – Physicality to improve your craft
Laban Physical training for the actor – how can I use this in scenes?
We will ask: how do I create a character like or unlike myself?
More about Lavinia Hollands and her classes in Exeter: https://www.laviniahollands.com/classes
Enrolling Now – please email laviniahollands@gmail.com with a statement of interest
More about the Yat Bentley Centre for Performance: https://www.yatbentley.com
---
Venue: Exeter Phoenix, Studio 2