Working With Sketchbooks
Five Week Course
Category
Book Now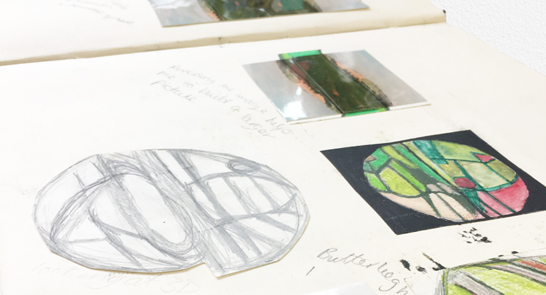 Working With Sketchbooks
*Subject to a £1 ticketing system charge. We don't charge this to make a profit. Find out more >>
Working With Sketchbooks
Five Week Course
Join artist Nicci Wonnacott for a 5 week course considering the role of the sketchbook and its importance in your creative journey. Using drawn, mixed media and artist research, we will explore different elements of art practice. Expect to explore new ideas to take forward for your own personal development or to present at interview for further education.
Bring your own sketchbook or one can be provided for you for £3.50. Sketchbooks provided will be A4 landscape hardback sketchbooks.
Tutor:
Nicci Wonnacott, BA Hons Fine Art/PGCE Contextual Practice
'Drawing is the grass roots of all art education offering a safe environment and encouraging 'Risk and Play' as an ethos for creative practice.'
As a passionate Art Educationalist Nicci Wonnacott has taught Degree Level Fine Art and has a wealth of experience working with all abilities from beginners to established artists. Nicci has been a practicing artist since 1990 and has worked internationally. Her work crosses over many art forms enabling her to teach a broad range of Art and Design subjects.
Cafe Bar Discount
Workshop attendees get 10% food at hot drinks at our Café Bar.
Venue: Exeter Phoenix