Wonk Unit
'+ Fall Children + Never Say Rain
Category
Book Now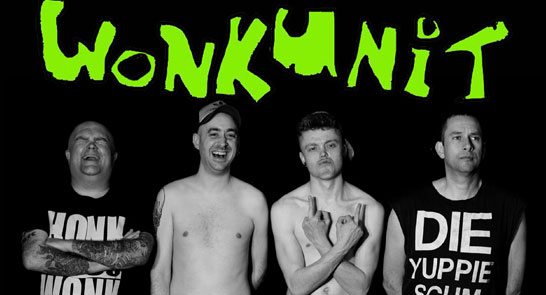 Wonk Unit
*Please note that there is a £1.50 fee per transaction

Freakscene presents
Wonk Unit
+ Fall Children
+ Never Say Rain
A punk rock revelation. a reminder of when punk rock was weird and unpredictable, and opinionated! Brilliant pop-punk for fans of Slaves and Snuff, with loads more going on.
Daddy Wonk used to be in a band called The Flying Medallions back in the early 1990s when the punk scene was well underground.  They crossed over into the mainstream and the music press got themselves into a right tiz over the chaos they caused. Riots and chaos at every show.
The chaos caught up in late 95 when the band suffered a fatal tour bus crash in France. Bassist Dougie didn't make it and MC Mr Stephen suffered critical injuries (He made a full recovery).
Wonk released their fourth album Nervous Racehorse in March 2014 on Manchester punk label TNS Records. Their fifth album, Feel The Wonkness, is a limited edition vinyl, originally released as 100 green, and 200 black copies, with a reprint in 300 white vinyls. Album six, Mr Splashy, out now!
Venue: Exeter Phoenix
wonkunit.com