This event has passed.
Water, Bread and Salt
Tangle Company
Category
Book Now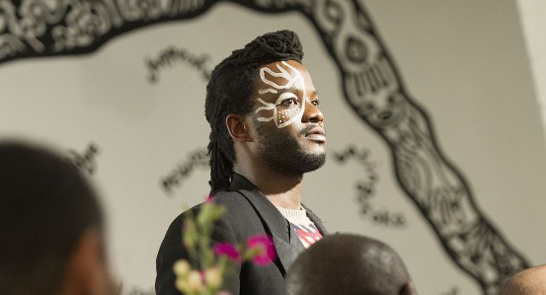 Water, Bread and Salt
*Subject to a £1 ticketing system charge. We don't charge this to make a profit. Find out more >>
Tangle Company
Water, Bread and Salt
Water, Bread and Salt is a township theatre styled piece in two parts celebrating the 100th anniversary of Mandela's birth and touring during Black History Month 2018.
An inspiring reflection of Mandela's original writings, the first piece, Captain Of My Soul, is a visceral exploration of Mandela's personal and private thoughts. The second piece, Watershed, is a poetic exploration of his public speeches crafted into a dynamic piece of township theatre.
Adapted and directed by Anna Coombs, this revival of a widely successful 2014 performance features South African a capella songs arranged by composer Allyson Devenish and is performed by Tangle Company 2018.
Venue: Exeter Phoenix Auditorium