Wasabi Terrace Party
Category
Price
£5 (free before 8pm)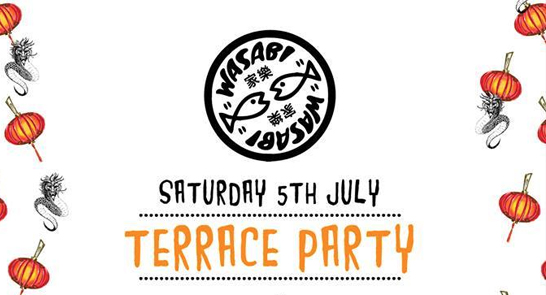 Wasabi Terrace Party
Wasabi Terrace Party
Welcome to the first edition of Wasabi – An all new party / collective based in the South West brought together by the love of spicy food, international partying & above all else quality House Music!
Each party will be held in a different location and for Wasabi 001 we take over the legendary and unique space that is 'The Terrace' at The Exeter Phoenix
Over the years, Exeter Phoenix's terrace has hosted parties by JamTheChannel, Zero, SWU, The Deep End, Ba Ba Boom and of course the monthly terrace residents themselves – Dark Knights.
For the first event we kick off with a resident's special featuring the core members behind the crew.
Yiska [Speckled Slap]
Pedro [Souloud]
The Magnet [JamTheChannel}
+ very special guest on the warm up
Jay Sanders [Zero]
Let the music do the talking!
VENUE: EXETER PHOENIX BAR AND TERRACE