This event has passed.
Volkhardt Müller
Thu 01 Jan 1970 - Thu 01 Jan 1970
Category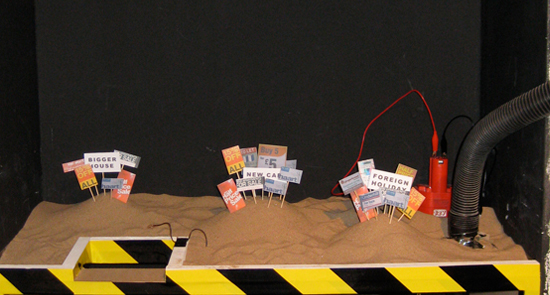 Volkhardt Müller
Volkhardt Müller
Cupboard Revolutions 2010
A participatory installation evolving in scenes
The explosives chamber at the Phoenix contains a set of balancing scales to collect coins from the general public. Once a critical mass is reached the scales swing and action man will blast the crap out of the cupboard. Over the course of the next month the general public are invited to suggest their own cupboard revolutions.
"We do live in troublesome times. Exeter's first cupboard revolutions facilitate your passions safely. Nominate something you want to blow up for the greater good and we might just do it for you. Leave your nominations at the box office and give us a good reason why you took the step."
Artist Website Here