Unveil'd Forum
Part Of Unveil'd Festival
Category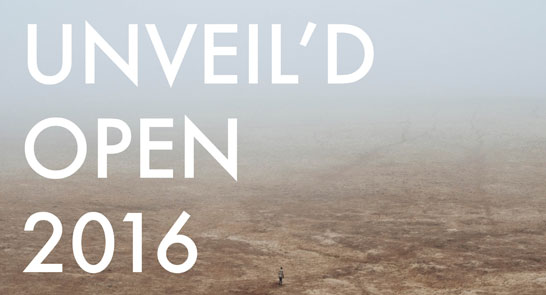 Unveil'd Forum

Unveil'd Forum
Morning talks 10:00 – 13:00  |  Lunch 13:00 – 14:00  |  Afternoon talks 14:00 – 17:30
Join six of the best international contemporary photographers to learn about the new, challenging and exciting works they are making. Featuring Feiyi Wen, Jack Latham, Sara Sandri, Maurice Van Es and Erik Lovold.
Across conceptual, theoretical or editorial practice, each speaker will present their professional and personal projects.  Having recently graduated from international arts institutions, their works set the tone for new directions in contemporary photography.
Feiyi Wen
Feiyi Wen (b.1990) is a visual artist and researcher lives and works in London, UK. She works with different mediums such as photography, moving image, sound and installation. She currently is doing a practice-led PhD at Slade School of Fine Art after her graduation from Royal College of Art.
"The constant concern of my work has been to investigate the possibilities of creating an artistic language from the context of everyday life. Curiosity is the essential attitude underlying my approach to life, and also as the cornerstone of my artistic practice. By capturing or investigating the particular silent moments in everyday life, I'm exploring the relationship that exists between absence and existence. I believe in a ' poetry' that exists under the skin of everyday objects.
Self-conscious engagement is an important part of my artistic practice, and I'm trying to use different sensation to achieve poetic engagement in my work as well. Photography, as a medium struggling with authenticity, offer varies possibility and playfulness between reality and illusion." 
Jack Latham
Jack is a photographer born and raised in Wales, now living and working in Brighton. He is a graduate from the Documentary Photography course at Newport University.
His work is presented in a mixture of large format photography and digital film making and has been realised in several self-published books. Jack has exhibited internationally and in December 2015, was the recipient of the Bar Tur Photobook Award for his recent work titled 'Sugar Paper Theories'
In addition to his own photographic practice, Jack co-curates the "Miniclick" event series in Brighton. He is also a founding member and continuing contributor to the Welsh photography collective "A Fine Beginning" which has been exhibiting across the UK through out 2013-2016.
Latham will be showing work from 'Sugar Paper Theories' which traces an infamous true crime case in Iceland. Known as the Reykjavik Confessions, it involved the testimonies of six people, who confessed to two murders they had no apparent memory of. Jack employed a mix of archival images, ephemera and his own photographs to convey the sinister ambience of a horrific, yet hazy collective memory.
Felicity McCabe
Felicity McCabe is a London based photographer working on both still and moving image projects.
Named as "One to Watch" by D&AD while receiving awards and acknowledgment from the Lucie Foundation's International Photography Awards, Graphis, and the Renaissance Photography Prize amongst others, her clients so far have included The New York Times Magazine, Guardian Weekend, The Fincancial Times, Apple, Volkswagen and Save the Children, who recently sent her to Somaliland to create a story in response to the current drought situation.
McCabe's work has been exhibited in London and the USA and she is currently working on her first book.
Sara Sandri
Sara's interest in photography developed further through her studies at the London College of Communication, where she graduated with a Bachelor of Arts. Her work is often concerned with the tactile and the landscape, referencing displacement and loss. These narratives relate to her family's migration history through France, Italy and Portugal. Specifically the Algarve cliffs' resemblance to her mother's hometown in the highlands of Italy, which refined her concern with 'motherlands'. These cliffs' erosion fuelled her need to photograph them, to capture their essence before any deterioration occurs any further.
Key artists and theorists that have influenced Sandri's practice include Julia Kristeva, Roland Barthes, Haris Epaminonda and Ana Mendieta. The earth and other organic materials are incorporated in her works, initially by photography, and later with sculpture. Clay is a crucial medium for Sara, as it allows her to touch the soil, and create objects that soothe her sense of displacement.
The work reflects her mother's sense of displacement concerning migration in regards to her relationship with landscape and need to recreate lost soil. By using different mediums like moving image, ceramics and photographs, she intendeds to seek themes like mourning and nostalgia in relation to one's own motherland.
Maurice van Es
Maurice van Es is a Dutch visual artist who works with photographs. He has described his often playfully conceptual images as "made while living my life".
In 2013, he graduated from the Royal Academy of Arts in The Hague, completing the project 'Now Will not be With Us Forever' – a book case containing seven different books.
His work has been published by Lodret Vandret, Mister Motley, Subbacultcha and featured in blogs such as It's Nice That and Self Publish Be Happy. His work has been exhibited in New York, Paris, London and Amsterdam.
"I like to be aware of the idea that every picture you see has been taken by a person with a camera. Thinking what has driven the person to make this photo can fascinate me".
Erik Lovold
Ole Erik Løvold is a Norwegian photographer currently living and working in Oslo. His work is concerned with the psychological landscape, using allusive, metaphorical and sequenced photographs to evoke a certain atmosphere and a state of mind.
Solitary Flight
"The work I will present is a series of landscape photographs taken between England and Norway in 2013 – 2015, during a time where I was discovering myself as a photographer and an adult, and questioning my notions of home. One specific aspect of this was the feeling of space, which seemed to be something that attracted me; I never really felt comfortable in the narrow streets of the inner city; instead, I sought out open spaces. These photographs are of such spaces, where regardless of their geographical location, I feel at home."
Venue: Exeter Phoenix
Other Unveil'd events at Exeter Phoenix:
UNVEIL'D OPEN
TUE 11 OCT – SAT 12 NOV
Unveil'd Photography Festival presents two solo exhibitions from emerging photographers in the Café Bar Gallery and Walkway Gallery. They will be selected from an open submissions call for contemporary works relating to the theme Land and Culture as part of a diverse and exciting multi-location festival programme across the city of Exeter. See more details at the festival website here >>
City Of God
Fri 21 Oct | 7.30pm | £6
In the midst of the oppressive crime and violence of the world's most notorious slum, a young boy's brave ambition and artistic eye for photography become a window into his world and ultimately his way out.
Sat 22 Oct | 7.30pm | £6
Sy Parrish (Robin Williams) has lovingly, painstakingly developed photographs for the Yorkin family since their son was a baby. But as the Yorkins' lives become fuller, Sy's only seems lonelier, until he eventually convinces himself he's part of their family. When Sy discovers the family's dark secret, a bizarre and thrilling confrontation ensues.