Tricks on the Dead
'+ Directors Q&A
Category
Price
£6* (£5* for Hikmat Members)
Book Now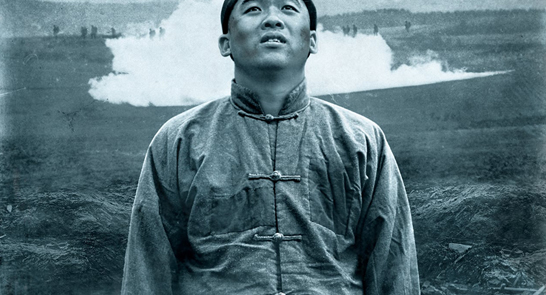 Tricks on the Dead
*A note on transaction fees
A small £1.50 fee is added to each transaction. This covers the cost of getting your tickets booked, that's everything from the booking software to card charges. We don't charge this to make a profit.
Tricks on the Dead: The Story of the Chinese Labour Corps in WWI
+ Directors Q&A
Dir. Jordan Paterson, Canada, 2015.
In collaboration with Hikmat Devon Exeter Phoenix presents this unique opportunity to view this award winning film documenting the forgotten story of an unlikely group of Chinese peasants who were sent to a war they didn't understand.
The first World War erupted in 1914 and by 1916 Allied powers had suffered devastating casualties. As a result British, French and Chinese states formed an agreement to send almost 140,000 Chinese laborers to the battlefields of Europe.
Using unseen archive footage, interviews, and visually rich re-enactments the film follows Zhang Yan as he searches to restore the collective memory of those in China and around the world who have largely forgotten about the 140,000 men who made this journey 100 years ago.
'History is nothing but a pack of tricks we play on the dead.' – Voltaire
This special screening will be followed by a Q&A with Canadian director Jordan Paterson hosted by leading international historian on the Chinese Labour Corps and author of The Chinese Labour Corps (1916–1920), Gregory James.



Venue: Studio 74, Exeter Phoenix