This event has passed.
TREMBLING BELLS
Category
Other Information
Standing
Book Now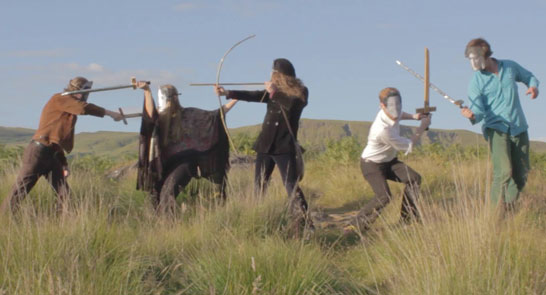 TREMBLING BELLS
*Please note that there is a £1.50 fee per transaction

TREMBLING BELLS
Often described as 'Steeleye Span on acid', Trembling Bells are noted for their collaborations with both Bonnie Prince Billy and Mike Heron of the incredible String Band. Their music combines a potent witches brew of acid rock, traditional folk, prog and psychedelia, synthesising traditional folk forms with the bathetic romanticism of country music, the deceptive complexity of medieval music and the swagger of classic rock. With a new album, The Sovereign Self, Trembling Bells reach new, heavier and darker depths.
Having released five cracking LPs in six years, in addition to a number of side-projects, Trembling Bells show no signs of slowing down. Already, work is being done on solo records from three members, and there are plans for an album of reworked traditional folk songs with vocals from comedian Stewart Lee. This is quite simply a group of people with music pouring out of them.
'Trembling Bells are a singularly tremendous band, a fact that seems to be taking its time making itself known.'
THE QUIETUS
'In our post-Mumford age, the term "folk-rock" suggests something reedy and pastoral, possibly featuring a banjo. Trembling Bells burrow deeper into both genres, channelling energies ancient, elemental and, crucially, loud. In the past year, they've collaborated and toured with both Mike Heron of the Incredible String Band and Bonnie Prince Billy, fellow travellers in every sense, but even as a four-piece they still make an impressive racket.'
THE GUARDIAN
VENUE: EXETER PHOENIX AUDITORIUM