This event has passed.
Tim Burgess
Category
Other Information
Standing
Book Now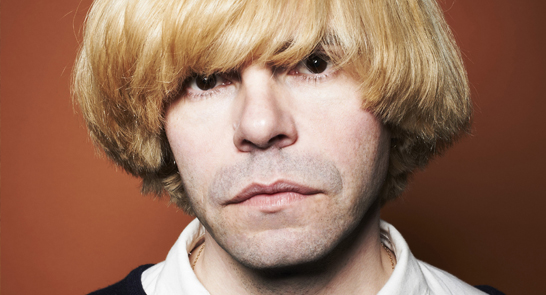 Tim Burgess
Frontman with Manchester indie gods The Charlatans, Tim Burgess performs his solo work playing a mix of old favourites and new tunes. His album Oh No I Love You was released last year on his own, O Genesis label and although it was a solo album it was a collaborative effort and soon enough there was a companion album, Oh No I Love You More.
Tim's solo work has been met with critical acclaim;
'Tim's magnum opus'
PAUL WELLER
'Running Damon Albarn close for the title of busiest Britpop alumnus'
THE TIMES
'Burgess at his best'
THE GUARDIAN
It's fair to say that over the past two years, Tim Burgess has been a very, very busy man. In that time, the Charlatans singer has completed Telling Stories, an autobiography for Penguin Books. He's launched the bold O Genesis record label, releasing a series of7″ singles that reflects Burgess' own diverse musical interests and his phenomenal crate-digging instincts. That's not to mention his presence on Twitter, where his Tim Peak's Diner has become a virtual meeting place for music obsessives the world over. This, alongside his regular eclectic DJ sets, led Burgess to the attention of BBC 6 Music, who commissioned him to produce shows on Christmas and New Year's Eve. It's been a long journey from Manchester to Los Angeles, to a grey part of North East London and Nashville…
While so many of Burgess' contemporaries from the 1990's have disappeared to come back with lucrative reformations, he and his band have continued to evolve, with The Charlatans taking the brave decision to release one of their most recent albums online for free. You get the sense that if he didn't take these risks – or as he puts it: 'flip my life around' – Tim Burgess might get bored. 'I'd hope that I'd never stop being excited, because I've always liked the idea of doing new stuff and keeping doing things,' he says. 'The more things I've got orbiting around, the more excited I get. More is more.'
Supported by:
Hatcham Social are an English indie pop band who first met and formed in New Cross, London, and who have released a string of singles on indie labels since 2006, a debut album in 2009, a second album in 2012 and are currently working on material for a third album. With the debut album they made headway in the mainstream media, with The Guardian describing them as 'irrestistible' and Tim Burgess calling them 'a wonderful pop group with the world's coolest drummer'.
Throwing Up are a punk band from London formed in 2010 that, as Maximumrocknroll said, 'make super cool snarly stripped-down punk'. Their debut album was released on 8th July 2013 on Tim Burgess' O Genesis Records with the single Medicine released on 1st July 2013. The album was critically well received.
VENUE: EXETER PHOENIX AUDITORIUM