This event has passed.
This Was Hasankeyf
Category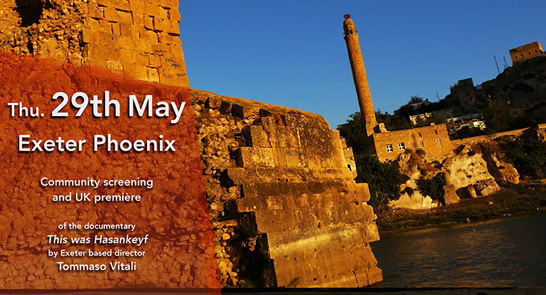 This Was Hasankeyf
The Centre for Kurdish Studies presents
This Was Hasankeyf
The threat of a Dam. The allure of Progress. The poetics of Citizenship.
A visual journey of enchantment, death and rurality along the Tigris River, through the soul of an ancient town, entangled between its legacy and doom.
This was Hasankeyf is a documentary film about the past and the future of a village in southeastern Anatolia, Turkey. The ancient town of Hasankeyf is doomed to be flooded soon as a consequence of the construction of the Ilisu dam. The film is an account of the experiences and emotions of the inhabitants of Hasankeyf who are facing a dramatic challenge in their lives. The researchers and director, through a long ethnographic fieldwork, were able to record and convey in a visual document the affects and effects provoked by this transitional moment on the inhabitants of Hasankeyf.
The screening will be followed by a panel discussion and Q&A with director T. Vitali and researcher F. Marilungo, with the participation of Christine Allison, Professor of Kurdish Studies at the Institute of Arab and Islamic Studies, University of Exeter and W. Higbee, Deputy Director of the Graduate School and Sen. Lect. in film studies, University of Exeter.
VENUE: EXETER PHOENIX AUDITORIUM