This event has passed.
Thick as Thieves: Waze + Odyssey
Category
Book Now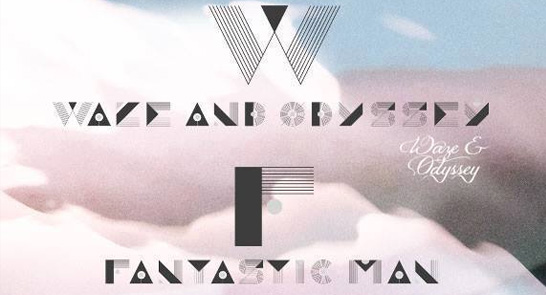 Thick as Thieves: Waze + Odyssey
*Please note that there is a £1.50 fee per transaction
Thick as Thieves Presents: Waze and Odyssey and Fantastic Man
In November, Waze & Odyssey descended upon The Cellar Door and produced a stand out night in Thieves history. Back then, the London based duo had been collaborating for little over a year but were already in the spotlight due to their distinctive and easily recognizable sound. A year on, having smashed out a slew of sensational, crowd-pleasing sets all around the world, they have cemented themselves as heavyweights in the UK dance music community.
On October 24, the Thieves invite faces old and new to Exeter Phoenix for the W&O Street Tracks Tour supported by Fantastic Man for yet another night of banging beats and stomping tunes. Backing up our headline guests, our very own TaT Residents look forward to recreating the original vibes established over the last 3 years alongside the best from Our House, Beats & Bass, Hold It Down and Jam The Channel.
Waze & Odyssey a.k.a. Serge Santiago and Firas Waez released their first track Ah Baby (Here We Go Again) in 2012 and have been kicking up a fuss in the UK house scene ever since. Soon after their formation, the duo set up their own record label, W&O Street Tracks, fostering now well-known DJ talents including Citizen and Ejeca. Amongst a whole load of remixes, originals and bootlegs they have released, ranging from raw, urban garage to epic 90s influenced house, their edit of R.Kelly's 'Bump N Grind' has rapidly become a club anthem, getting hands in the air far and wide.
'Fantastic Man' is the illusive alias of Mic Nemwan, the Melbourne based producer with a growing reputation in the sentimental deep house scene. Mic's 'Sizzled Sally' EP was named 'EP of the month' by Berlin's Raveline magazine and caused a flurry of hype exposing his deep and incisive take on house music. With a string of dates spanning across Europe, we can't wait to hear what Fantastic Man will bring down to Exeter this October.
Line up:
Main Room
Waze & Odyssey
Fantastic Man
Thick As Thieves Djs
Voodoo Lounge hosted by Beats and Bass Society:
10 – 11 Kasus
11 – 12 Surplus
12 – 1 Item
1 – 2 Lassa
Terrace hosted by Our House:
1-2 – Doodles
12-1 – Josh Toogood
11-12 – Harry Gordon
10-11 – Matt Lloyd
9-10 – Marek Skibinski b2b Will O'Shea
VENUE:  EXETER PHOENIX