This event has passed.
Thea Gilmore
Category
Book Now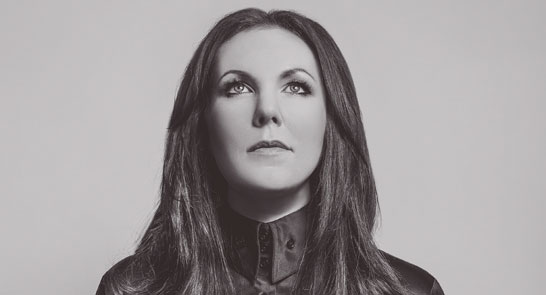 Thea Gilmore
*Subject to a £1 ticketing system charge. We don't charge this to make a profit. Find out more >>
Thea Gilmore
Since releasing her debut as a teenager nearly 20 years ago, the Oxfordshire-raised, Cheshire-based singer and songwriter Thea Gilmore has gained global acclaim for making music not only of extraordinary beauty, but of rare honesty and insight.
In 2009 Thea released Strange Communion an immediately acclaimed collection of seasonal songs ranging from joyful to meditative, from introspective to darkly humorous. The album contained That'll Be Christmas which became the most played festive song on BBC Radio 2 that year and was described by Chris Evans as 'the best Christmas song in years'.
Her 2018 acoustic Christmas Party UK tour will feature material from Strange Communion laced liberally with the occasional diverse, highly individual versions of a Christmas classic. Enjoy the superb musicianship always on display from Thea's band and at the heart of the show – Thea's spine-tingling, pure-toned voice guaranteed to leave you moved, exhilarated and spellbound.
Unavailable for some five years, finally now in 2018 Thea is set to release a 'deluxe' reissue of Strange Communion in November with four brand new bonus tracks.
'Unarguably one of the finest singer-songwriters of her generation'
SUNDAY TIMES CULTURE
VENUE: EXETER PHOENIX AUDITORIUM