This event has passed.
The Zen Hussies
Category
Other Information
standing
Book Now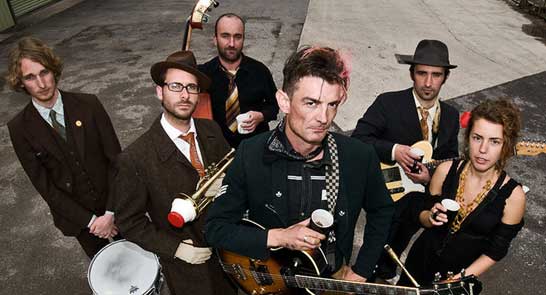 The Zen Hussies
Plus: Italian Mamas will be here serving pizza from 7 – 9pm!
Bristol-based festival favourites The Zen Hussies blend a diverse range of genres – R&B, ska, swing, rockabilly, calypso – into their own punked-up swingska sound. This six-piece present a high octane music revue, guaranteed to set the even the most troubled feet dancing.
VENUE: EXETER PHOENIX