This event has passed.
The Teachers' Protest
Presented by Amnesty International Exeter
Category
Book Now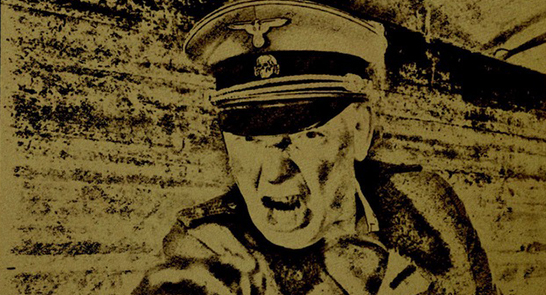 The Teachers' Protest
Presented by Amnesty International Exeter
The Teachers' Protest
How Norwegian teachers defeated Nazi education
Dir. Jon Seal
78 mins | 2019 | UK
Norwegian & English with Subtitles
SHOWING TIMES:
---
TICKET PRICES:
£8* – Standard
£5* – Student / Under 25
£21* – 3 film tickets for £21
---
1942. Occupied Norway. Teachers must join the Nazi Teachers' League and teach Nazi ideas in their classrooms. 8,000 of them write protest letters. They are threatened with salary withdrawal and the sack. Still they refuse. In a desperate attempt to break them, the Nazi government arrests 1000 male teachers and sends them to prison camps, 300 miles above the Arctic Circle. The education system is in chaos and now the battle begins.
Following successful launches in the UK and Norway, Jon Seal's documentary weaves together archive footage, first-hand testimony and the skilful animation of Herlov Åmland's poignant drawings to tell this gripping story to an international audience for the first time. The Teachers' Protest is a sad, tender and uplifting documentary exploring a completely different kind of war story – an inspiring tale of passive resistance, where the heroes fight without weapons and still win.
---
There will be a Q&A session with the director after the film and a collection for Amnesty International.
---
Venue: Exeter Phoenix, Studio 74